E-Commerce
7 Ways to Improve Customer Experience for Your E-Commerce Website
Retaining customers becomes challenging when the competition increases day by day in a similar niche. You have to work on innovative technology and improve the marketing timely. Also, the website should rank on the top search engine result page (SERP).
Besides your eCommerce customer experience, offering improved products and price slashing helps brands increase sales and retain customers.
The components of eCommerce customer experience are divided into two categories, i.e., online and offline. Improve online customer experience with the components like graphical user interface (GUI), website speed, number of products listed, etc. However, elements like experiential marketing, newspaper advertisements, etc., are involved in offline scenarios. Now let's look at the seven ways to improve eCommerce customer experience:
7 Strategies to Improve E-commerce Customer Experience
1. Fast & navigable website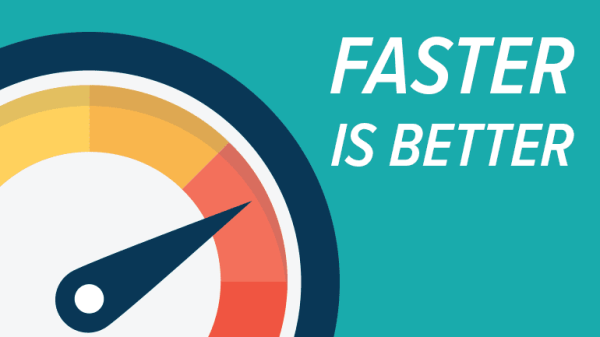 Always try to keep the loading time as low as possible. If your website takes too long to load, you give your competitors free points. Customers do not like to wait for the webpage to load; instead, they click on the back button and go somewhere else. If you want to improve your customer experience, you must focus on the loading speed.1
Low loading speed lets the user move quickly around various business products and improves the chances of benefiting your business. Also, keep your website responsive so that users from any device can interact and your business will not take any unnecessary hit.
Tips on increasing website speed
Minify CSS
JavaScript
Reduce image size without hampering the quality
Reduce the redirections
Run your website speed check on any free tool, and it will point to other areas on your website from where you can increase page speed.
2. Improving the website's UI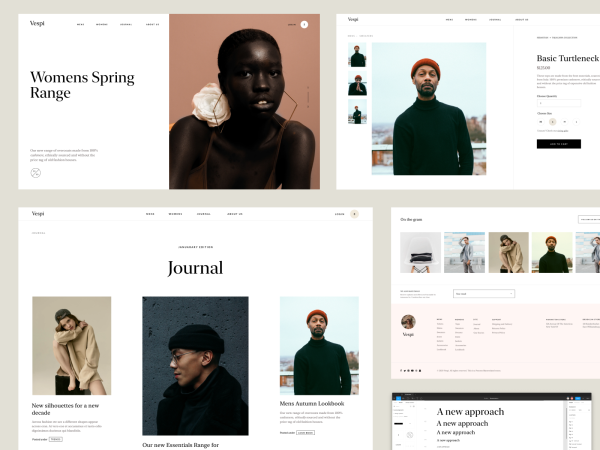 The first impression matters the most. If the interface of your website is not interactive, then you should focus on the foundation first. If the user cannot get engaged with your website, find the proper categories or products, know where to buy the product, or save it for later, you will see the bounce-back rate of the customers without making an activity. Hence it becomes important to implement incremental changes in key user interfaces for increased user retention. 
Factors such as colours, designs, navigation, buttons, and fonts affect the user's subconscious mind. Using light colours, relevant searches, images, and designs are a few tactics to improve customer experience and conversion rate. You can check it by yourself by navigating to your website and browsing for various products. The two main factors defining the website's UI are:
Go Deep:
Going deep inside the product means providing essential information that affects its usage. For example, if you are selling a laptop, the features, operating system, hardware model, comparison with the other similar laptops, user manual, and colours available must be there.
Differentiate:
Your website should have that uniqueness to stand different from the crowd. Generally, all eCommerce websites have similar features, and this is the point where you can capitalise and attract more visitors.2
The thumb rule is to decrease the number of clicks a user has to perform, from searching to buying the product. Lesser, the better!
3. Personalising Purchasing Experience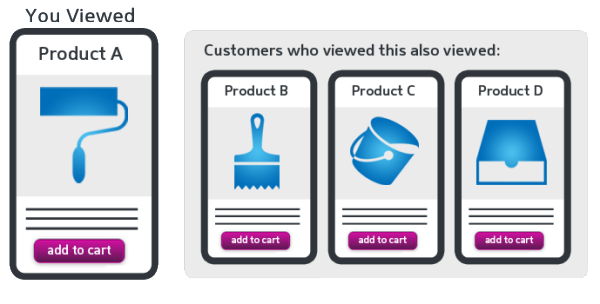 Personalisation is one of the unique factors that can bring you tons of customers and easily scale your eCommerce business.3 What can be better than receiving special and personalised assistance? Personalised emails, product recommendations, saving and showing previous searches, and notifications help achieve an excellent brand-customer relationship.
Improve the algorithms of your website to understand the user's behaviour, and you can refer them to the products of their choice next time when they visit your website.
4. Seamless Digital Logistics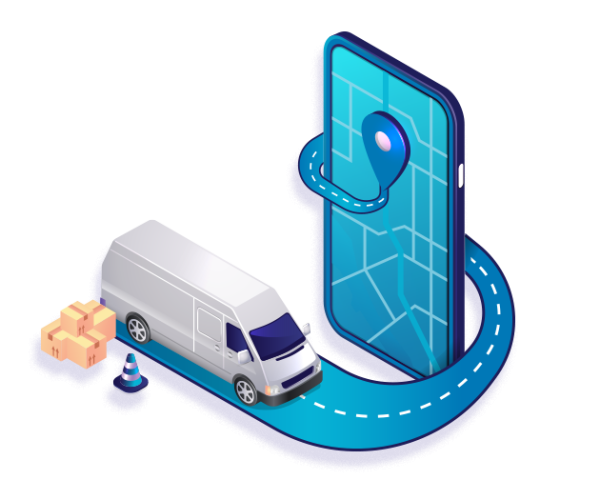 The transport and logistics industry is prone to many issues related to connectivity across devices and systems, assets, and supply chain efficiency. Digitalising the services can solve all the above problems and increase efficiency for better profitability.
The first and foremost benefit that reduces the scope of errors is smooth operations. Since a smart management system connects all the vehicles, the reports are accessible to the whole operation team. This way, they can anytime modify the route or let the clients know about the availability of goods. In the long term, this enhances the speed of conducting operations, reduces the overall time, and ensures that resource blockage is not there.
Using an inventory management system automatically predicts the products in low quantity and the design patterns of usage. This way, the sellers can purchase the required stock and earn a profit. It reduces wastage, and monthly patterns of sales and purchases are created.
5. Abandoned Carts Retargeting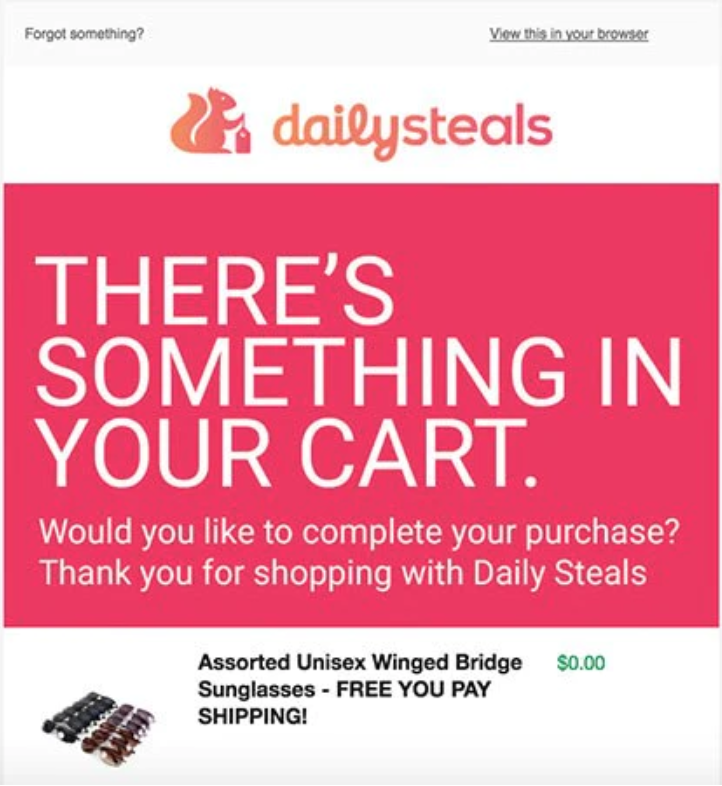 There are numerous reasons why customers add items to the list, completing the whole process but not purchasing them. Immensely frustrating. While there can be many factors behind this, like product quality, price, etc. but understanding the process of recovering from them is very important. Through our expertise in using data to optimize shopping cart abandonment rates, business have reported seeing sales surge by upto 20%.
1) Use Push Notifications:
Make customers register for the push notifications during their initial visits. In the future, if they abandon the cards, developers can use this data to send push notifications and revive the carts. Multiple alerts can be created as per the different timestamps or intervals.
2) Retargeting Ads:
Retargeting advertisements through different approaches can revive the abandoned carts to the processed stage. Retargeting doesn't require any special knowledge as you're targeting old databases only.
3) Use SMS/Email:
Since you've details of the customers, send messages and emails directly to the inboxes for better reach. Also, send discount offers for quick response.
4) Identify Leakage in Your Sales/Conversion Funnel:
Avoiding leakage in the sales/conversion funnel is very important as this can damage business on a mass scale. It can be avoided by regularly contacting the customers and understanding their problems. Try to avoid complex connections, and there should be CTA buttons given for direct reach. 
5) Offer a Money-Back Guarantee:
If you are sure about the quality of your product and delivery, then offering a money-back guarantee can directly increase sales. Customers feel safe about money when they see the money-back guarantee.
6. Marketplace Integration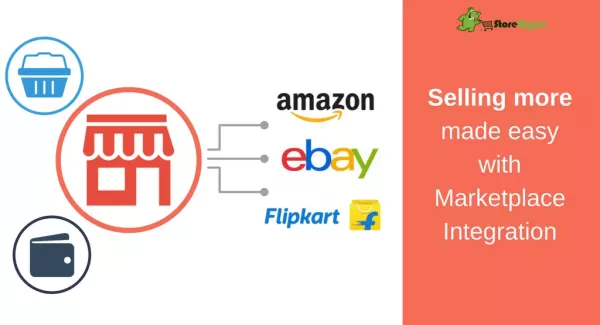 The eCommerce marketplace trims the complicated process of buying/selling by removing unnecessary code. It streamlines the process by maintaining and regulating the workflow. By using marketplace integration, you can easily allow users to access the different marketplaces of the same niche under an umbrella. It will help users stay on your website only and access all the products they need. It is one of the best ways to grow your brand and increase the sales of your core products. The two most important features which you can implement are:
Checkout through marketplaces:
This helps in gaining the trust of customers. Since your brand is new, people may not trust it initially. Here you can use the credibility of marketplaces. 
Order Management System:
Since the marketplace you've integrated has all the features and set of APIs embedded. There is no need for you to do the same. All the updates, like inventory updates, are automatically received.
7. Customer Service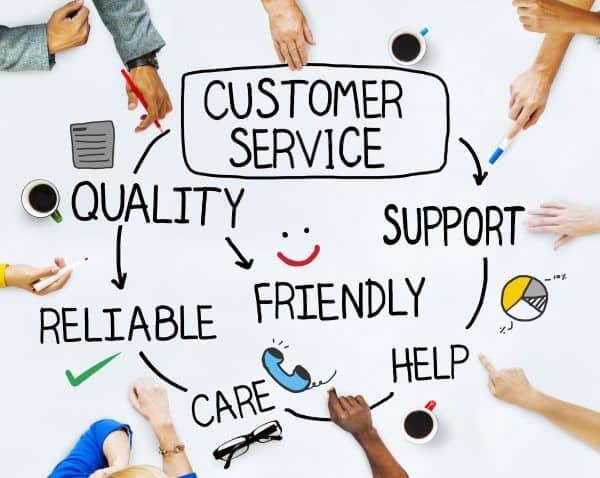 An efficient customer service process helps you in increasing efficiency and improves products. For this, you can choose multiple options like product discussion forums, post-purchase interactions, and loyalty programs. All the programs must be customer-centric, which means they should take every key detail like:
Asking For Feedback
Every feedback matters. Feedback forms help businesses improve the quality of their website. Asking for feedback from users lets you know what kind of product, features, and options customers are looking for in a website.4  
They also help you understand customer experience for future users by fixing all the drawbacks and providing features that users might need to save time and effort. You can ask questions such as
How did you hear about our business?
Is there any feature you would like to see in the future?
How likely will you recommend our website to your friends and family?
Include Product Reviews
Product reviews are an excellent way to show that your website is verified and can be trusted. It will help you build a trust factor among your customers while informing the product's benefits. Also, the reviews section lets you know the drawbacks or limitations of the product directly from the consumers. People tend to see the reviews and feedback from the public to better understand the product without actually buying it. It is one of the best ways to improve the user's customer experience.
Provide a Live Chat Feature for a Better eCommerce Experience
One of the best ways to improve customer experience is by providing an option of live chat. The live chat feature enables you to break the bond of strangers and lets you know what kind of assistance your customer is seeking. Most users do not like to send emails to the support team to know the details of the product or anything else. Live chat is one of the best ways to keep the user engaged while asking for more information. You can also use software to reply to the most common responses without your involvement. It will save you a lot of time and effort.
Conclusion
To develop a better customer experience on your eCommerce website, you must understand the requirements first. After understanding them, you must work iteratively on them (after developing and verifying the needs repeatedly until the goals are met). Here, you should also develop a panel for the vendors. It is crucial to control the quality of the products delivered and minimise the complaints.