News
[Drupal] The Top 7 News sites built with Drupal
News portals are just waking up to the immense potential provided by Drupal. Drupal provides a scalable platform that can retain its performance when there are traffic spikes which is typical of a news website. Here is our pick of the Top 7 News sites that have Drupal under their hood. If you are looking to get your news site built in Drupal get in touch with us for a free quote.Our Drupal Services include Drupal Migration Services, Drupal Maintenance Services, Drupal Theming to name a few. Also have a look at the Top 10 Government websites built with Drupal.
Economist.com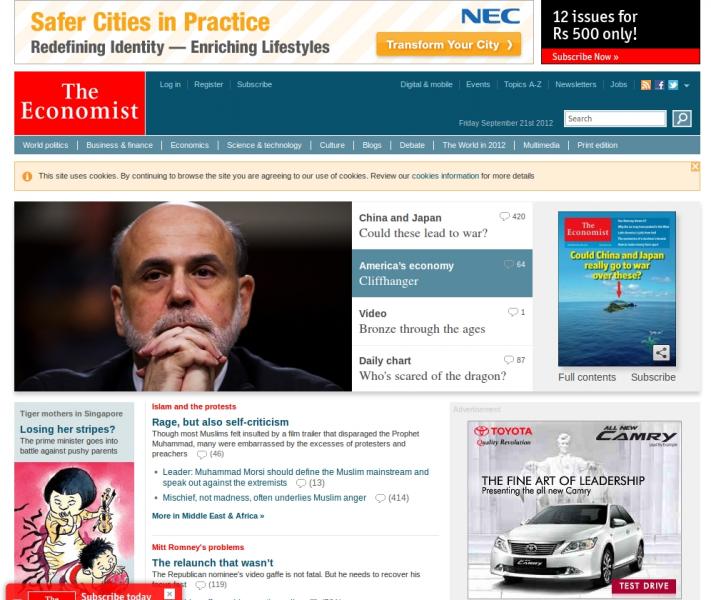 Economist.com is the flagship website of The Economist, an English weekly news magazine which has been in print since 1843 and receives over more than 20-30 million page views per month including 3.4 million unique visitors per month. The site also hosts about 3 million registered users and receives a comment every minute which means this is an impressively huge website. The Economist had reviewed many proprietary solutions that were targeted media publishers to migrate from their previous ColdFusion application and an Oracle database. The Economist finally chose Drupal for its vibrant ever expanding community and its module ecosystem that it had generated. The Economist is also planning to add more social tools to its site over time.



URL: Visit Economist
Al Jazeera Live Blogs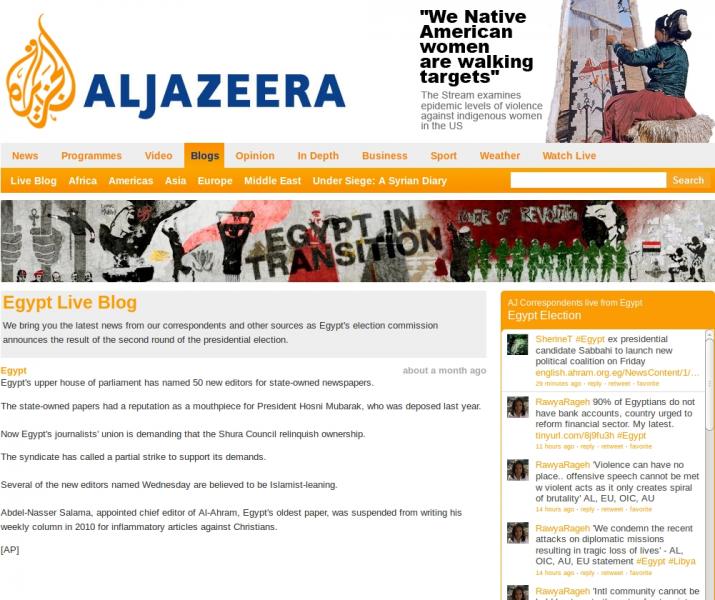 Al Jazeera is the largest worlds largest news organization solely focused on the middle east. Drupal powers Al Jazeera's live blog site and when the crisis in Egypt erupted a Drupal supported Cloud option allowed them to scale up quickly and render their content faster without sacrificing site reliability. By leveraging Drupal and utilizing the cloud, the technicians at Al Jazeera managed to keep the site live when traffic to the website increased 1000% and traffic to the blog increased by 2000%. This enabled Bloggers to post from the epicenter of the crisis and thus helped the site to remain a vital source for breaking news in Egypt during the crisis.



URL: Visit Al Jazeera Live Blogs
Forbes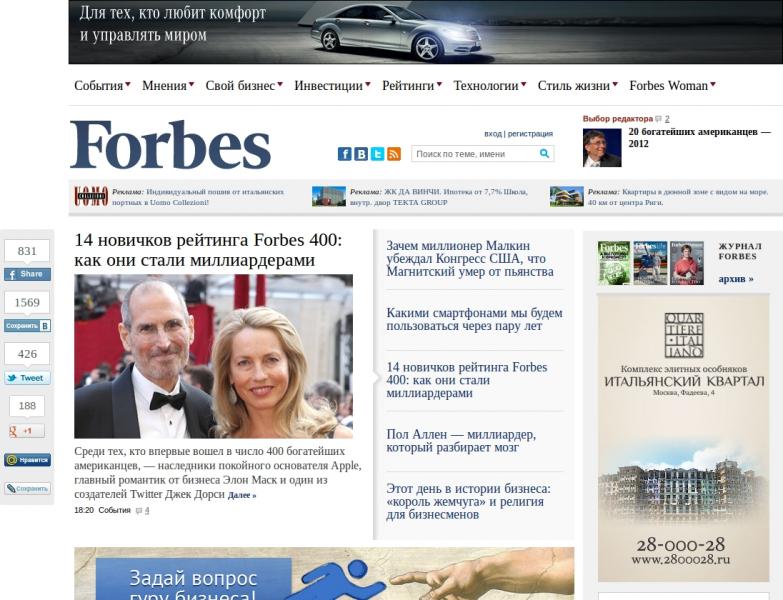 Forbes is a famous American magazine owned by Forbes Inc and it is published biweekly and is well know for its lists of people especially billionaires. Forbes recently launced a video sharing website using the GoingOn platform which uses a modified version of Drupal at its core. The Russian version of the Forbes Magazine is also running on Drupal.



URL: Visit Forbes Russia
URL: Visit Forbes Office Pranks
Popular Science.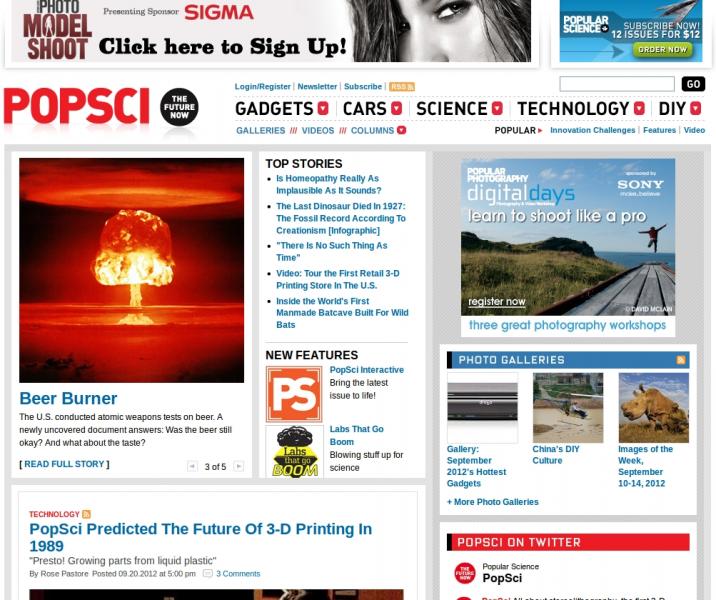 Popular Science is an extremely popular website of the famous Popular Magazine is currently running on Drupal. What interesting about this Drupal installation is that it had recently migrated from a proprietary Content Management System called Vignette v7 to Drupal which is of course Free Software.



URL: Visit Popular Science
CNNGO.com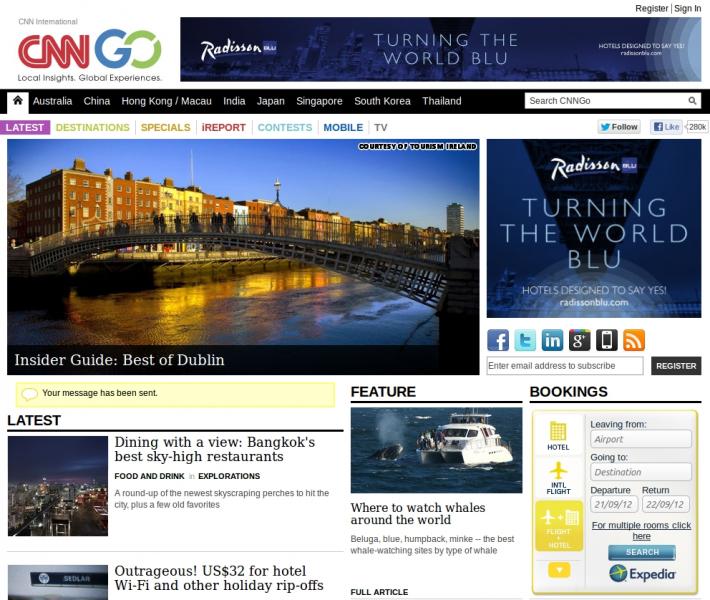 CNNGo is a guide to six of Asia's greatest cities and they are looking to compliment their professional editors with local bloggers, opinion makers on a platform that is powered by Drupal. It is a good example of how companies can leverage the power of Drupal to create a social media strategy through an addon website.



URL: Visit CNNGO
BBC Magazines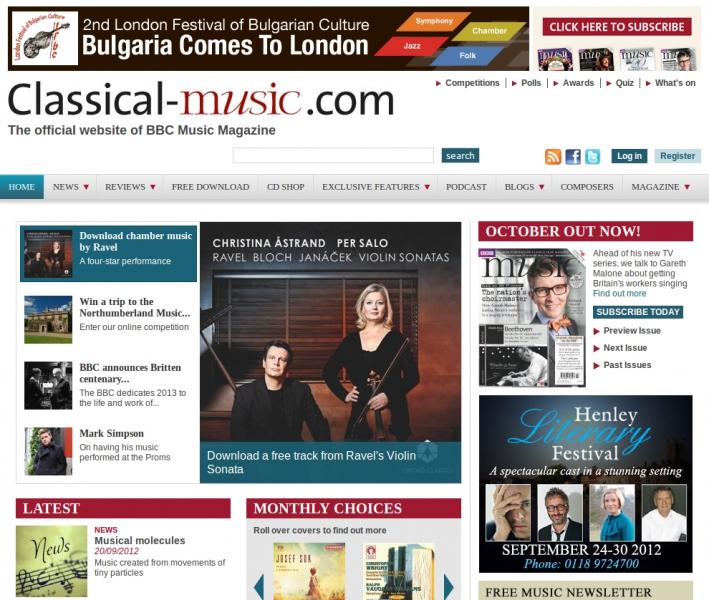 BBC Magazines is the magazine publishing division of the British Broadcasting Corporation. They have multiple magazine websites built on Drupal. The official website of the BBC Music Magzine is just one of them.



URL: Visit BBC Magazines
Fox News Magazine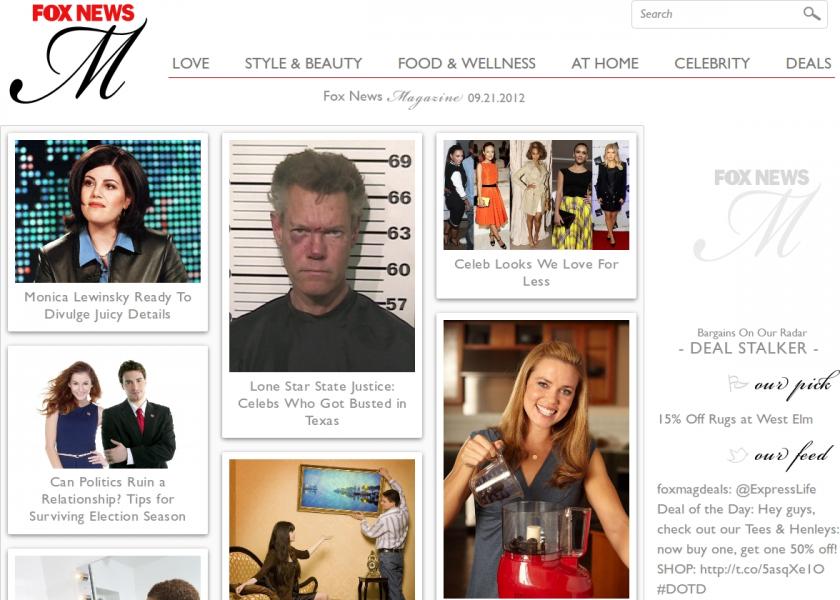 The official lifestyle magazine of Fox News is powered by Drupal.



URL: Visit Fox News Magazine