Customer Experience
Top 5 Customer Service Trends for SMBs in 2022
Thanks to advances in technology and capacity, consumer expectations and demands are more complex than ever before. More clients are searching for rapid fulfilment and quick solutions to problems as the digital era progresses. As a result, most clients resort to their gadgets and the internet for answers.
Many firms must stay up with the latest technological advancements. It is to improve customer service and client experience.
However, keeping up with the current customer service trends can be challenging due to the ever-changing technological world. So, we pinpointed the five most crucial customer service trends for 2022.1
What is Customer Service?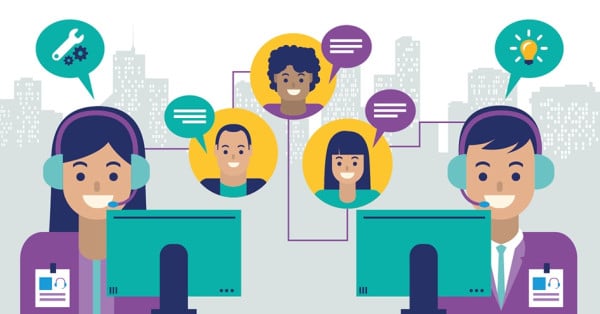 Customer service is the assistance you provide to your consumers before, during, and after purchasing and utilising your services or products.2 It makes their experience with you as simple and joyful as possible and is much beyond the standard phone support care assistant.
According to a 2017 Microsoft report3 ,
"96% of consumers say customer service is an important factor in their choice of loyalty to a brand." 
Customers should access the service through email, text messages, web, and social media. Many businesses also offer self-service assistance, enabling customers to obtain answers at any time of day or night. It's an essential aspect of the promise your company makes to its customers.
How to Improve Customer Service?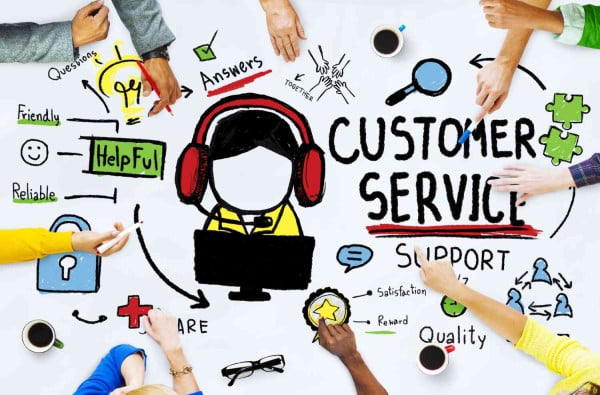 What is the essential thing you can do to strengthen your customer relationships?
The solution is as apparent as it is under-appreciated: better customer service.
Why?
There are probably many reasons why better customer service is essential. Here are a few customer service pointers to help you figure out how to serve your customers better:
1. Improve Your Customer Service Abilities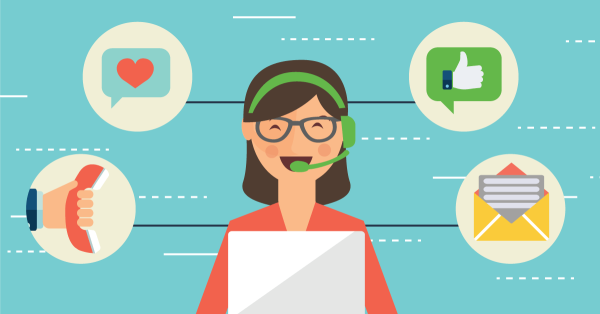 First and foremost, make sure that your customer care crew has the necessary expertise to manage your clients' needs. No amount of CRM software will compensate for flaws in this area. 
Patience, empathy, consistency, clear communication, adaptability, knowledge, and a strong work ethic are qualities that your customer support person should possess.
2. Pay Attention to Key Points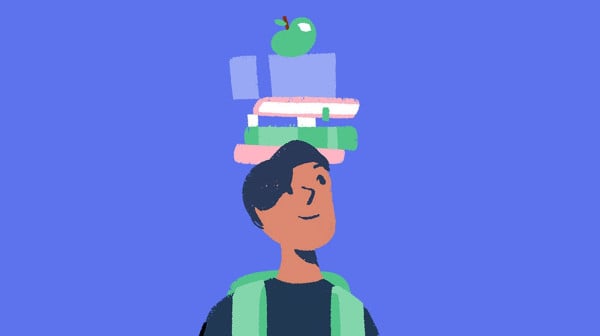 A poor customer experience at any stage in the client lifecycle might lead to the end of your relationship. You must ensure that the appropriate skills are displayed and also demonstrated consistently. 
Pay special attention to critical touch-points, but make sure you have a complete picture of the client experience or risk service lapses that can cost you a lot of money.
3. Enhance Your Communication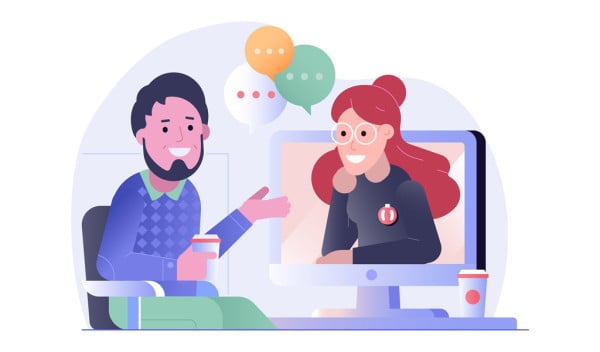 It's a solid start if your team has the essential skill set. They must, however, sustain contact with your customers. As a result, a customer service representative must practice active listening, admit mistakes, and follow up after resolving a problem. It ensures that both the customer and the agent are on the same path.
4. Boost Your Customer Service Strategy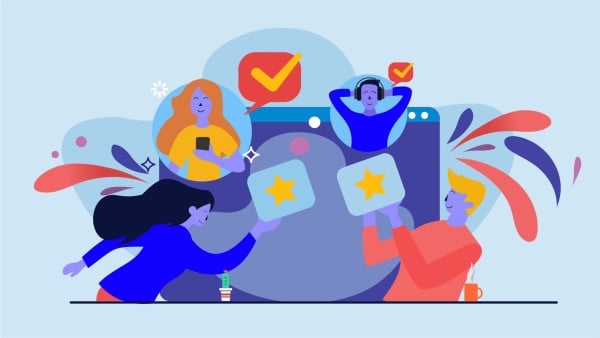 Your employees may have the necessary skills and knowledge to interact with your clients. But, to gratify customers, what organisational tactics can you use? Make your clients pleased before they encounter difficulties practising proactive customer service. 
Top 5 Customer Service Trends

The world of customer activity and demand is ever-changing. Many clients have decided to access customer service via mobile devices or online platforms since the epidemic began in 2019. It's all about improving digital client experiences these days. Here, let's take a closer glance at future customer service trends for a small business that you might wish to incorporate into your strategic plans.4
1) Digital Networks Will Surpass Traditional Channels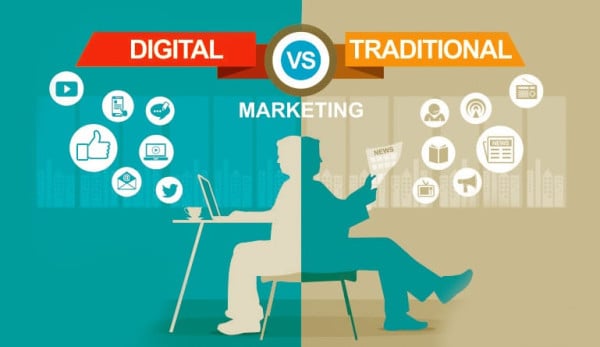 Establishing digital media is another great customer service idea to plan for in 2022. The COVID-19 Pandemic and national lockdown have heightened the necessity for businesses to shift their operations digitally. 
People are using digital platforms like websites, social media, and email. Not only do people utilise these platforms to communicate with family and friends, but they've also turned to them to interact with businesses.
According to the report by Zendesk,5
"It's no surprise that in 2022, these trends will dominate. And more than half of organisations worldwide are anticipated to spend in customer service technology."
2) Customer Service Will Become a Company Brand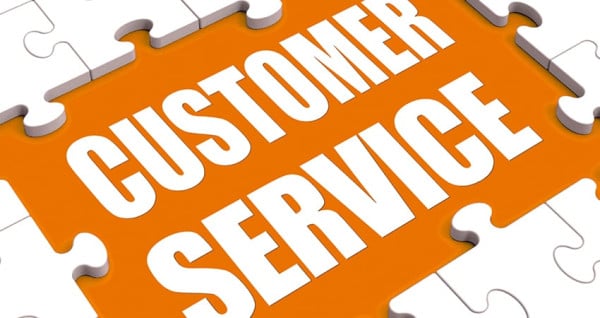 The advent of the COVID-19 pandemic in 2020 has transformed how businesses handle customer service. During the pandemic, industries including tourism, eCommerce, and entertainment suddenly deal with more than double the usual volume of customer support requests. Furthermore, some of these businesses have temporarily laid-off employees, resulting in fewer customer care agents and lengthier wait times.
3) Self-Service and Chatbots Are Becoming More Popular

As the demand for customer support grows, many businesses are turning to artificial intelligence (AI) and automated chatbots. The growth of business chatbots and knowledge-based databases is one of the small business trends to watch in 2022. It has become an essential part of any company's messaging strategy.
According to a Zendesk report, in 2020, customer self-service was becoming more popular.6  
"Interactions with artificial AI are expected to increase by 81% in the following years."
4) 24/7 Customer Support Boosts Relationships With Clients

Your clients may conduct business anywhere and at any time, thanks to the evolution of digital platforms. Companies now require constant connection with them, whether for buying or customer service. This type of encounter can occur at any time.
As a result, firms must live up to these expectations and provide the essential operations to compete. Customer service trends can be provided on various platforms. It includes inbound customer service, SMS, website, social media, and even in person.
5) Digital Technology Generate New Business Opportunities and Models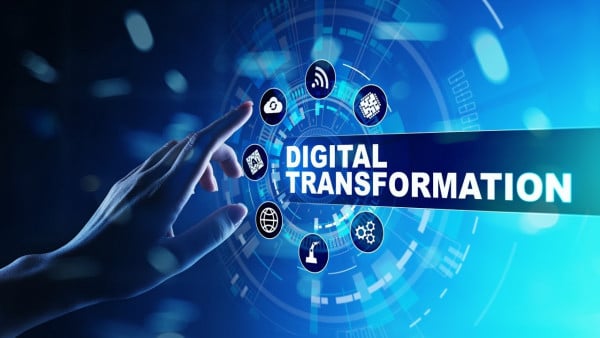 Big data, AI, and learning machine technologies transform how businesses work today. Companies can now communicate with consumers anywhere and collect data from them thanks to mobile devices, the Internet of Things, and wearables. 
With this in hand, customer service shifts to a more experience-focused approach. Many businesses are predicted to improve customer service in 2022 by harnessing data and offering us more helpful insight and a more pleasant customer trip.
Final Thoughts
In 2022, customer experience will be more critical than ever. Providing exceptional customer service will help you establish your brand, retain consumers, and attract new markets. You may give world-class and customised customer service by integrating these customer service trends into your approach.