Business Solution
Seven Digital Technology Tools SMEs Must Have
Business owners are often juggling between day-to-day activities. From client meet-ups, future planning, finance assessment to industry trends evaluation—there is so much to do in so little time.
Are you one of them? You must be feeling exhausted, especially in a post-pandemic world, where the pressure of going digital is building up.
We understand you are pressed for both time and money, but what if we tell you that it costs little to embrace the change? No, we are not kidding!
The cherry on top is that you can manage your daily tasks at any time, irrespective of device and location.
Today, we shall discuss the top tech tools for the digital transformation1 of SMEs. Get ready to check out their upsides and subscribe to them for the benefits to flow in right away! Streamline your business and make your responsibilities less stressful.
Essential Digital Tools for Businesses Dreaming Big on a Small Budget
The shift to post-pandemic paradigm would not have been easy had the following were missing: 
1.HubSpot, a CRM Software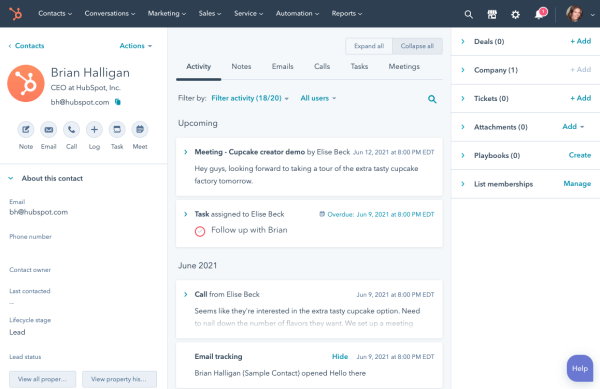 Imagine a tool acting as a central repository, where you can get a 360-degree view2 of your customers and suppliers. From tracking how many of them are opening your emails to watching your team's interactions in real-time and managing all touchpoints, CRM software organizes everything.
HubSpot is a similar tool, bringing forth the following pros:
Helps examine customers and their demands
Offers outstanding customer support
Brings transparency in operations
Saves time
There is no wonder why many business owners feel that it's no less than a life-saver!
2. Trello, Best Project Management Tool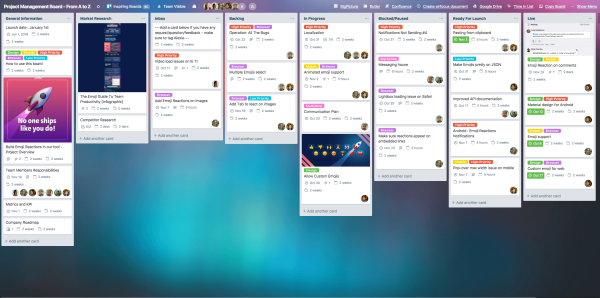 Stop tracking appointments, activities, and deadlines manually. Why work your fingers to the bone when you can simplify everything with project management tools! All it takes is setting reminders for events ahead and tasks to do to be on time. Similarly, a share button makes it easy for team members to check what is expected of them.
Trello is one such IT tool for businesses, promising the following benefits: 
Cross-platform friendly3
Mobile-friendly
Pricing structure is palpable
One of its versions allows users to invite unlimited members and generate cards, lists, and boards
Streamlines communication
There is no doubt about its indispensability!
3.MailChimp, Ideal for Email Marketing
Informing email subscribers about the latest business news, luring them with promotions, and automatically generating newsletters couldn't have been easier. Thanks to this email marketing tool! One such highly recognized software for SME digitalization is MailChimp.
The advantages are countless, but the two listed below are worth mentioning: -
Supports A/B testing4
Helps with behavioural targeting through advanced user segmentation
Streamlines email marketing
Comes with custom templates
Flexible
Available for free to enterprises with subscribers below 2000
You can never go wrong with this email marketing software!
4. LastPass, a Reliable Password Management Tool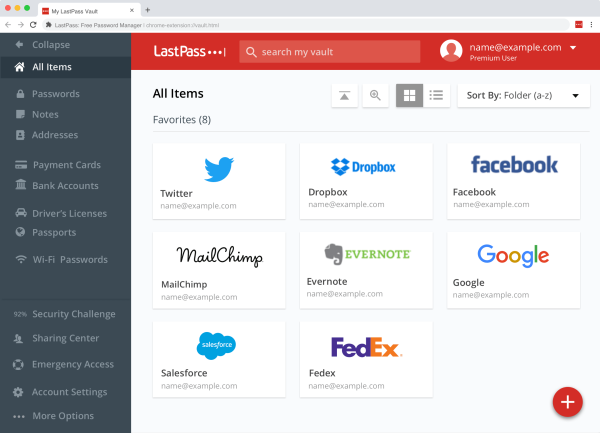 Compromising security is the last thing you would do to your business. A tool specially designed to secure passcodes of all your accounts on social media and your website comes in handy. LastPass is in no way different. It prevents the loss of passwords by cutting down the risks of misplacements. Instead, try storing it in the software. You and your employees shall benefit from easy access and regular updates whenever possible. However, two of the advantages make it an ultimate choice for password management: -
Plenty of free features
Easy and automatic sync between devices
Give it a try today!
5. Toggl, Most Popular Time Tracking Software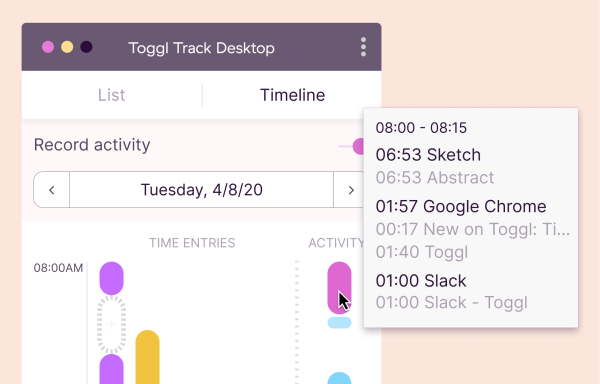 SME digitalization is just a step away with this time-tracking software. The best in the market at the moment is Toggl. Available to all, including entrepreneurs, freelancers, and small businesses, it allows for time-tracking. Almost anyone can hit the start button and get going. This brings us to its advantages: -
Simple user interface
Compatible with nearly all applications in use
Easy to set up
Automatically generates reports - daily, weekly and monthly
Provides flexibility6 on the amount you want to spend & the feature you wish to use
Get started with tracking the progress of your business and think of ways to boost productivity!
6. Slack - A Go-To Collaboration Tool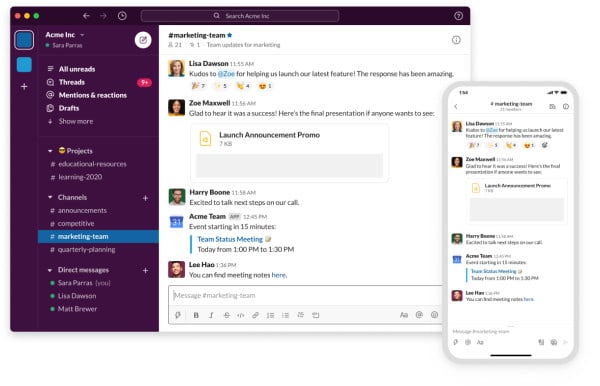 Are your employees still working remotely? Don't worry! Slack is here to make communication between them as easy as stealing candy from a baby.
You can video and audio call through the instant messaging software and integrate it into your existing business tools. The same facilitates information sharing across all platforms.
Makes history searchable
Switching between public and private channels is a cinch
Files are shareable in real-time7
Compatible with every tool and service
Supports instant communication
Tap into its networking opportunities. Start from today!
7. Gusto to Nail HR Management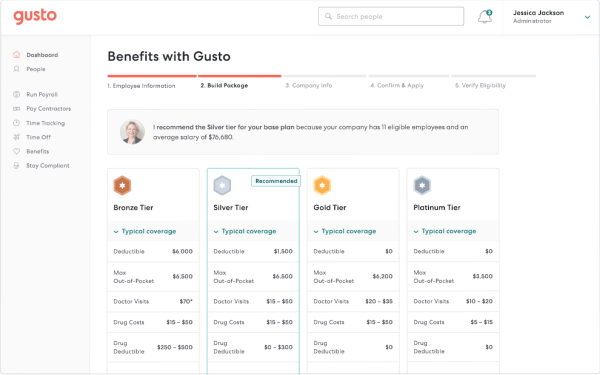 Save your money on hiring a dedicated human resource administrator by automating everything8 with payroll software. Gusto is convenient for those looking to end manual payment processing, facilitate direct transactions, leverage HR management capabilities, and take care of all HR-related jobs. Plus, you can automate tax filing and empower employees to leverage self-service features9.
Naturally, the advantages are as follows: -
Easy to use and intuitive
Saves time
Automates payroll
Lowers the chances of error by automatically calculating deductions
Easy to setup
Grow your team and business with Gusto!
Get Ready for the Biggest Challenges with Confidence!
The year 2020 has not been much lucky for many SMEs. After experiencing the wrath of Covid-related measures and due to uncertainty, many have closed down10. If you have survived and wish to continue in the long run, switch to digitalization. We have saved you the chore of researching tech tools for the digital transformation of SMEs by shortlisting the choicest ones in the market. Install and streamline everyday tasks by embracing each of them. Let us help transition seamlessly to a modern business offering smarter solutions.
-------------------------
References: