Business Solution
Six Steps You Must Take in Reaching Your Target Customer
As a marketer, one of the most challenging tasks you'll have is efficiently reaching your target customers. One of marketing's key objectives is to get the pertinent information to the appropriate individuals. And to do so well, you must first learn how to communicate with your intended audience properly. 
A quote often attributed to the author and marketing guru, 'Seth Godin' 1 is as follows:
"Don't find customers for your product. Find products for your customers."
Besides, if you do marketing to the incorrect customer, you'll waste your money and time. To sell your products or services, you must first find out how to reach your target customer. Here are the measures you have to follow to get potential customers properly.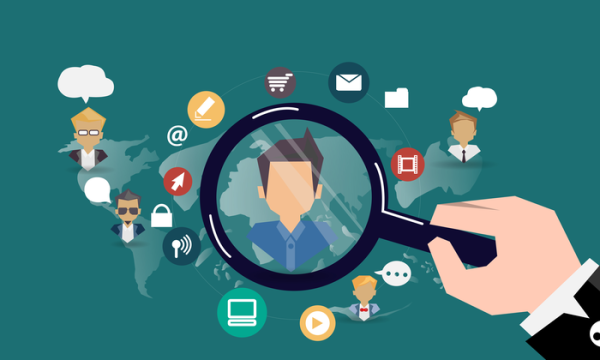 1. Determine Your Target Audience
First, it would be great to determine your target audience before reaching out to them. And you'll have to know your customers to do so. You can accomplish it by creating a client persona. A buyer persona, also known as a client persona, is a comprehensive portrayal of your ideal customers. 
"90% of companies utilizing personas have been able to generate a clearer understanding of who buyers are. Implementing user personas have helped 56% of businesses generate higher-quality leads, while up to 24% of companies report getting a greater volume of leads. "
(Source: ITSMA Survey: "Increasing Relevance with Buyer Personas and B2I Marketing2", March 2014)
To better understand your target audience, you create a list of their psychographic and demographic likings. Then you may advertise your brand and services to only the customers who are inclined to be intrigued. Samsung, for example, is a well-known brand that specializes in Android phones. 
 They focus on reaching customers who are interested in using Android. To achieve their objective, they advertise their product online. Hence, it implies you'll have a better probability of generating leads and converting them. Also, it will allow you to improve revenue while spending less money, just like what this brand does.
2. Execute an Extensive Research to Figure Out Who Are Your Competitors' Customers
Researching competitors in your sector is a straightforward approach to figure out which types of marketing campaigns work and which does not. Not only does this low-cost endeavour provide you with some campaign options, but it will also uncover blind areas in your competitor's approach and point you in innovative ways for your marketing scheme. 
"Know your competition3. Do your marketing duty and research your competitors to effectively market your products or services. Find out what values you are up against to make your offerings the most attractive to your potential customers."
-Folke Engholm, founder & CEO, Viral Access, a micro-KOL marketing company based in Shenzhen, China. 
For example, GWG jeans and Levis are both brands that sell identical products. As a result, they will imitate or outperform their competition to rise to the top. And besides, just by entering the same sector, you'll be pursuing some of your competitor's target audience, so you might as well follow their lead and improve your product and service for their clients.
3. Generate Relevant and Interesting Content 
Offering valuable and relevant content to your intended customers is the most effective approach to contact them. Talking about issues your target audience is interested in is a surefire approach to getting their attention.
According to the Content Marketing Institute's (CMI) B2B content marketing statistics4,
91% of B2B marketers  employ content marketing to target customers. And B2C marketers consider content marketing to be a critical strategy.
Hence, the simpler it is to engage and reach your customer, your content is more tailored and meaningful.
When it comes to generating leads and content marketing, conversions are crucial. You can use it in various ways to get the intended outcomes. Besides, according to Aberdeen5,
Content marketing adopters had approximately 6x greater conversion rates than non-adopters (2.9% vs 0.5%).
Businesses that focused on content marketing saw an increase in website conversion, as per the study by Aberdeen. 
The following are some of the most prevalent methods:
Written material might not be as effective as videos or images, but it can still help you capture your audience's interest. Ensure that you publish about subjects that are both interesting and beneficial to your target market. For instance, Stonyfield Farm is a brand that specializes in dairy products. They target their audience by being true to their brand by providing relevant blog posts such as organic lifestyle and farming.
Using videos is naturally attractive and engaging. A high-quality video might readily capture the attention of the audience. For example, Dove has learned the art of creating compelling video marketing campaigns. They sell their brand with the help of video and innovative tactics.
You can also use social media to interact with your target audience. You can better interact and reach them by using a blend of graphics, text, and videos. For example, Starbucks has a #WhatsYourName campaign. It received several honours and illustrated how effective social media marketing could be when representing a company's fundamental values.
4. Build Trust in Your Network: Post Customer Reviews, Gain Likes, and Distribute Articles
With so many new, competitive firms flooding practically every market, standing out and growing a decent-sized audience is increasingly challenging. Companies must first develop trust to acquire support.
According to a Brightlocal survey6,
91% of 18-34-year-olds trust reviews online as much as personal recommendations, and 93% said that online reviews impact their buying choices.
It's only natural to begin by posting user reviews and distributing free samples to reputable bloggers or influencers for review.
As a result, begin publishing in-house content on significant websites that distribute syndicated information, such as Forbes, Fast Firm, and Inc., as your business grows. Remember to use your name; people are more likely to respond to a person than a business.
5. Consider Targeted Marketing
Using targeted marketing, you may reach your target customer more successfully. Whether you're using social media or Google advertisements, both offer powerful targeting tools to help you achieve your ideal customers. You can target your adverts based on your viewer's demographics, area, and preferences. It ensures that your adverts are only shown to people who are likely to be interested in your company. 
According to Buffer7,
"73% of marketers believe targeted marketing has been somewhat effective or "very effective" for their business."
Additionally, this implies you won't have to spend a lot on marketing to reach your ideal clients, who are more likely to be converted than anybody else. For example, Facebook gives you accessibility to various targeting tools to enable you to establish and run advertisements. They also offer analytics to help you improve your advertising strategies. Other social media networks, such as Twitter or Instagram, have advertising options of their own.
6. Use Referral Marketing
Many companies use a referral system to broaden their reach and produce prospects. A referral system can assist you in growing your reach by leveraging the power of your existing client base. You can provide your clients with a referral code to encourage them to promote it with others. You may acquire your target audience rapidly and for a cheaper rate this way. 
"Referral customers have a 37% greater retention rate, and 81% of consumers are more willing to engage with companies offering rewards programs8."
Of course, you can play around with your incentive. For instance, Uber has grown in popularity by using referral marketing. It is beneficial not only to the passengers but also to the drivers. They can hire drivers on their site by offering them incentives and rewards. This tactic not only encourages the new consumer to buy from you again, but it also encourages the referrals to do so. 
The Importance of Having a Strategy to Reach Your Target Customers
Having the right strategies in place allows you to reach your target customers. It enhances marketing campaigns and audience interactions, increase brand awareness and engagement and improves services and products. 
"Companies that successfully execute strategy, 76% minimize the amount of strategic initiatives they focus on, and 64% design their budgets around their strategy,"
according to Trissa Strategy Consulting9.
It also makes things simpler for brands to connect with customers more genuinely, meaningful, and intimate. In addition, by constantly offering distinctive experiences throughout all customer interfaces, a well-designed strategy boosts lead generation, engagement, cross-selling, and retention levels.
Take Away 
Reaching out to your target customer is crucial for advertising your services and products. Only by efficiently obtaining your target audience will you increase sales conversions. As a result, use these practical tactics to reach out to your target market and expand your business.
_______________________
Resources: