Marketing
Building Your Markting Technology (MarTech) Stack: 7 Must-Have Tools for Success
Introduction
Marketing technology, or "martech" for short, has become an essential aspect of modern marketing. With so many tools and technologies available, it can be overwhelming to determine which ones are right for your business. However, by choosing the right tools and creating a well-integrated martech stack, businesses can streamline their marketing efforts, increase efficiency, and drive revenue growth.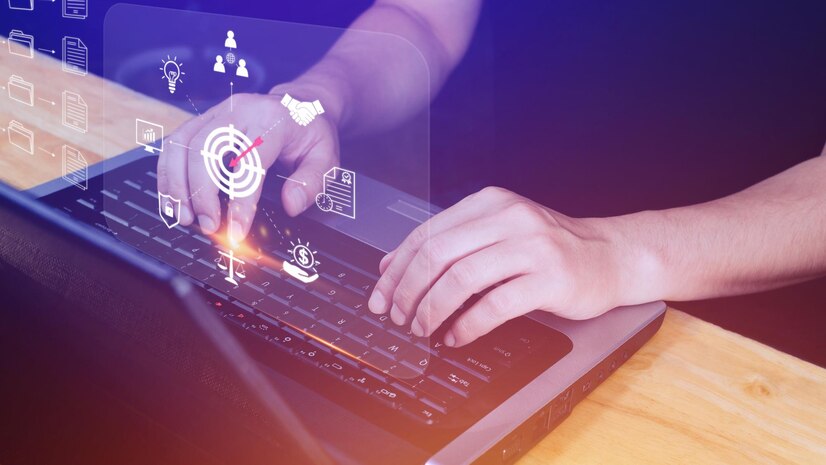 The focus of marketing teams is now on utilizing as much technical help as possible to implement the core marketing strategy they want to execute.
This blog takes you through the seven essential MarTech tools that comprehensively cover all aspects of marketing and deliver a high-quality campaign.
7 Must-Have Tools for Your Marketing Technology Stack
Building a MarTech stack for your business is no easy job, especially since over 9,932 1 MarTech solutions are available in the market today. Selecting the right software and toolkits that make sense for your business goals and vision is often confusing. Within this confusing set of MarTech tools, there are some core software systems, where all other tools are built or work on top of these.
The list below consists of the software considered the pillars of the MarTech stack.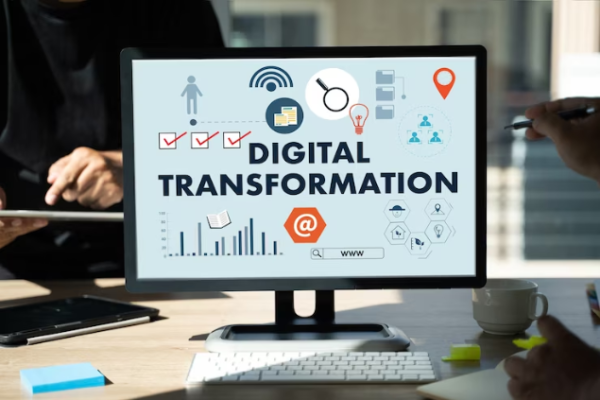 1. WebCMS transformed as a DXP
Websites have become pivotal today in helping businesses stay in direct touch with their consumers with no middlemen involved.
To keep the content on your websites updated and deliver the right digital experience, you need a WebCMS. A web content management system (WCMS) is a software platform that helps you create, manage, and publish content on your website. It allows you to easily create and edit web pages, manage your website's structure and navigation, and add new features and functionality. Some popular Free and Open Source Web CMS include WordPress and Drupal.
Drupal, in particular, can transform into a digital experience platform (DXP) with the addition of modules and integrations. It can act as a central piece within a martech stack, connecting other tools and data sources, and providing a seamless customer experience across all touchpoints.
For example, you want to create a landing page for your new product. With a WebCMS like Drupal, you can utilize the Layout building capabilities to easily create a new page and add your product description, images, and a call-to-action button. You can also optimize your landing page for search engines, and integrate it with your personalization engine, email marketing platform and marketing automation tool to capture leads and nurture them through the sales funnel.
No code Low code solutions like DXPR and Acquia Site Studio made it even easier for marketers to create digital experiences in Drupal. The key advantage of using Drupal as your MarTech stack's core is leveraging its integration and personalization capability2
Digital Experience Platforms are considered the central piece of the Marketing Technology Stack of any organization. Some of the key WebCMSs are listed below:
2. Customer Relationship Management (CRM) Software
CRM software is essential for managing customer interactions, tracking sales, and monitoring customer behaviour. By using a CRM system, marketers can better understand their customers, target their marketing efforts more effectively, and nurture leads more effectively. For example, Salesforce is a popular CRM software that allows businesses to track customer interactions across multiple channels, including email, social media, and website visits. Marketers can use this data to personalize their marketing campaigns, track sales performance, and manage customer relationships more effectively.
To use with your MarTech, choose a CRM connecting with your Web CMS, Marketing Automation Tools and the Customer Data Portal. Some CRMs come with Marketing Automation capabilities, and some Marketing Automation tools come with CRM capabilities.
Here are some CRMs that we use for our customers
3. Marketing Automation Tools
Marketing automation software is a broader category of software that includes email marketing automation and other tools for lead generation, lead nurturing, and customer segmentation. By using marketing automation software, businesses can create more personalized marketing campaigns, optimize their lead-generation behaviour efforts, and track customer behaviour across multiple channels. 
Marketing automation tools can streamline most of your marketing processes and operations, making them more efficient and accelerated.
Some of the key benefits of using marketing automation tools are:
Alignment of marketing and sales objectives
Better data management
Improved lead capturing and nurturing
Scalable process benefits
Accurate, real-time reporting
Improved conversion rates
Improved customer engagement
Higher process efficiencies
Personalization of marketing campaigns
For example, HubSpot is a popular marketing automation platform with tools for lead generation, lead nurturing, social media management, and website analytics. We integrate Hubspot tightly with our Drupal web CMS to create an end-to-end sales and marketing funnel on our website. 
Some of the most popular marketing automation tools we recommend are
4. Email Tools
You may wonder why we need a separate email marketing tool if our CRM or Marketing Automation tool support emails. Email marketing remains relevant today even after the advent of so many other marketing channels, and it is essential to use a specialized tool for your outbound campaigns.
If email marketers spend $1 in sending a mail 4 , they stand to earn $42 in sales against it. Statistics like these make having an email marketing tool in your MarTech stack essential metrics-driven and measurable results.
Using email marketing tools, your business can unlock advantages like email automation, cost-effective marketing, personalization of bulk mail, better customer engagement, better outreach, and metrics-driven and measurable results.
Good email marketing tools support Mass Emailing with a proper unsubscribe mechanism, email warming, using multiple domains, and automatically receiving and processing email responses.
We often use these tools as per our needs.
All these tools provide email marketing features in addition to automation and templatized email builders.
5. CDP
Much like a CRM helps your business interact with customers better, a CDP—Customer Data Platform—enables you to manage their data efficiently.
Today, customers interact with your businesses across multiple channels, leaving a pivotal data trail for business insights.
 CDP is a central repository for all customer data, including demographic information, website behaviour, and purchase history. It enables businesses to create a unified view of their customers and provides insights into customer behaviour, preferences, and interests. CDPs allow businesses to create personalized experiences, improve customer retention, and increase revenue. 
Our personalization engine uses Unomi as the CDP and leverages integration to provide a personalized experience on the website. Unomi is a privacy-first Free and Open Source tool managed by Apache Foundation. It is one of the growing products in this field.
Here is the list of CDPs we use
6. Analytics Tools
Marketing analytics tools are important if your business wishes to streamline and optimize the numbers that make up its marketing strategies. For example, using the right marketing analytics tools, you can do the following:
Track campaign performance
Monitor ad spend
Analyze customer touchpoint data
There are countless more metrics that marketing analytics tools can evaluate for your business. Knowing where your marketing efforts are going helps you optimize resource use and mobilize your workforce better. Numbers are a more practical way to weigh your returns against investments.
Listed below are some of the most effective marketing analytics tools
Google Analytics is the most popular tool, and Google recently announced the end of life of the popular Universal Analytics. Google Analytics 4 is the new version offered by Google. We are helping customers migrate from Universal Analytics to GA4 and prepared a detailed migration guide with checklists. If you are looking for unlimited analytics, and do not want to share your data with Google, Matomo is your perfect choice. It is a Free and Open Source Analytics tool
7. Social Media Automation Tools
Social media is extremely popular today, and if your business manages channels like Twitter, Instagram, and Facebook, you should invest in social media automation tools.
Automating your social media management helps you in many ways:
You can reduce the time needed to create content and post on social media
You can reduce the time required to respond to customers
It helps improve page consistency and statistics
It helps you automatically gather user data and statistics
The marketing automation tools like Hubspot provide some features to manage your social media. However, if you are serious about generating leads from social media or want to use it for band building, consider using a specialized tool. Here are some tools we use for ourselves and our customers.
Wrapping Up
A martech stack can help you streamline your marketing processes, automate repetitive tasks, and provide a seamless customer experience across all touchpoints. By leveraging the right tools and integrating them into a cohesive stack, you can optimize your marketing efforts and drive more revenue for your business. 
Whether you're using email marketing platforms, marketing automation tools, Web CMS, or CRM systems, each tool has unique capabilities and benefits, and can work together to achieve your marketing goals.
We often recommend our customers build a DXP with Drupal as the central piece and use all the other tools tightly integrated. Drupal's capability of assembling digital experiences and the personalization engine that gets its data from CRM and CDP becomes a marketing team's powerful engine. Along with this, email automation and social media automation with Analytics can complete the circle.
Use this list as a starting point to put together a versatile MarTech stack for your company. Contact us if you need help setting up or optimizing your Marketing Technology Stack (MarTech).