Drupal is undoubtedly one of the most versatile Free and Open Source Content Management Systems available now. Drupal became an enterprise-grade Content Management Framework with the launch of Drupal 8. In true sense, it's equipped with all the necessary feature needed for an enterprise. The long list of reputed organizations including MTV, Oxford, MIT, The Economist, CBS who use this CMS is the proof of its capability.
For delivering value to our clients as the technology partner, Zyxware helps make the best possible decisions. While participating in brainstorming sessions with our clients, for better understating, we present Drupal's capabilities in the graphic form. We have compiled those into an infographic and is now available here.
If you are a Drupal enthusiast, business owner, consultant or anyone one who loves web technology, this infographic will be useful for you. It explains the capabilities of Drupal in various aspects like types of project, integration capabilities, database choices, and interoperability. This infographic can be used as a quick check sheet for driving conclusions on technology choices.
Capabilities of Drupal WebCMS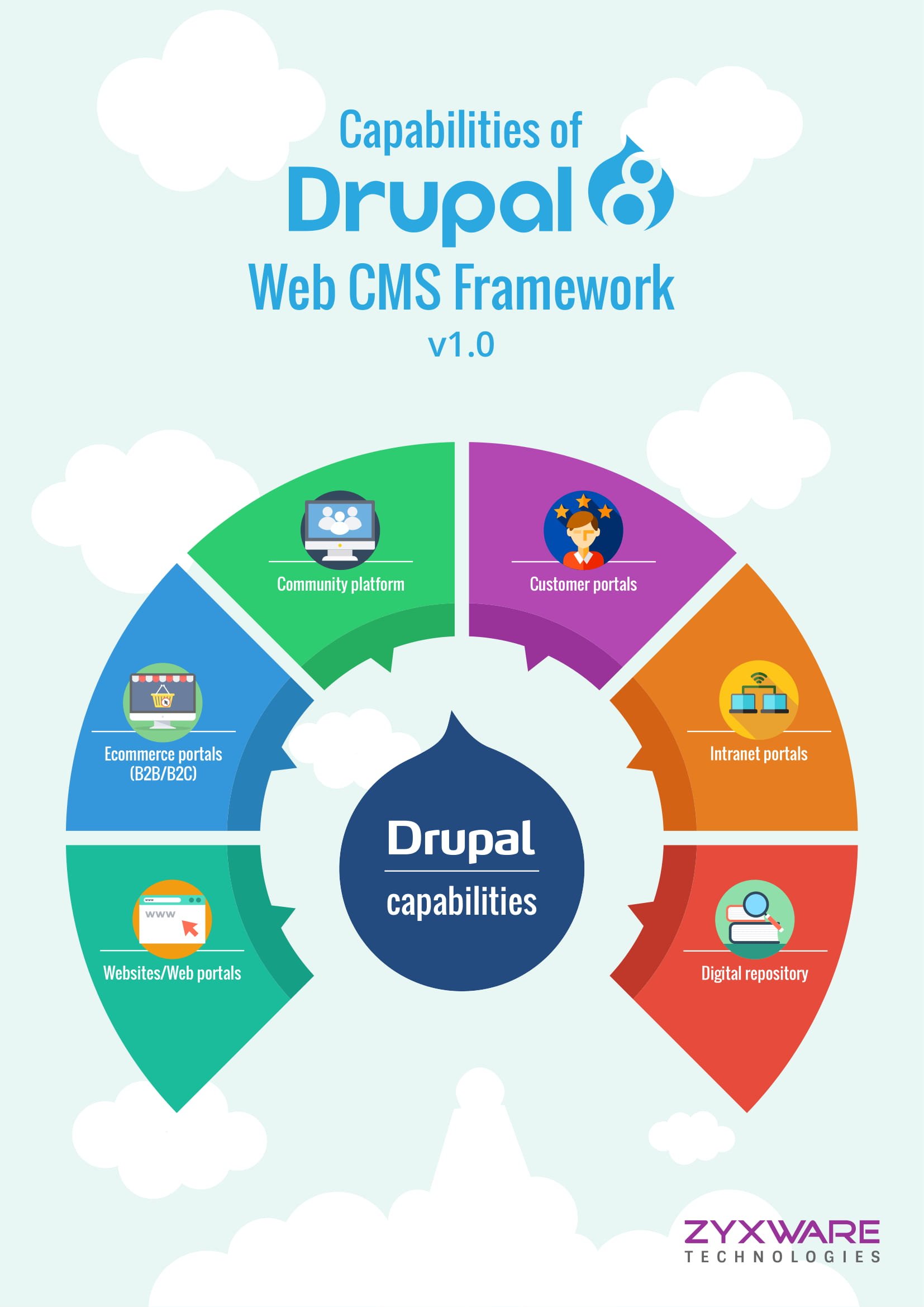 Websites/Web Portals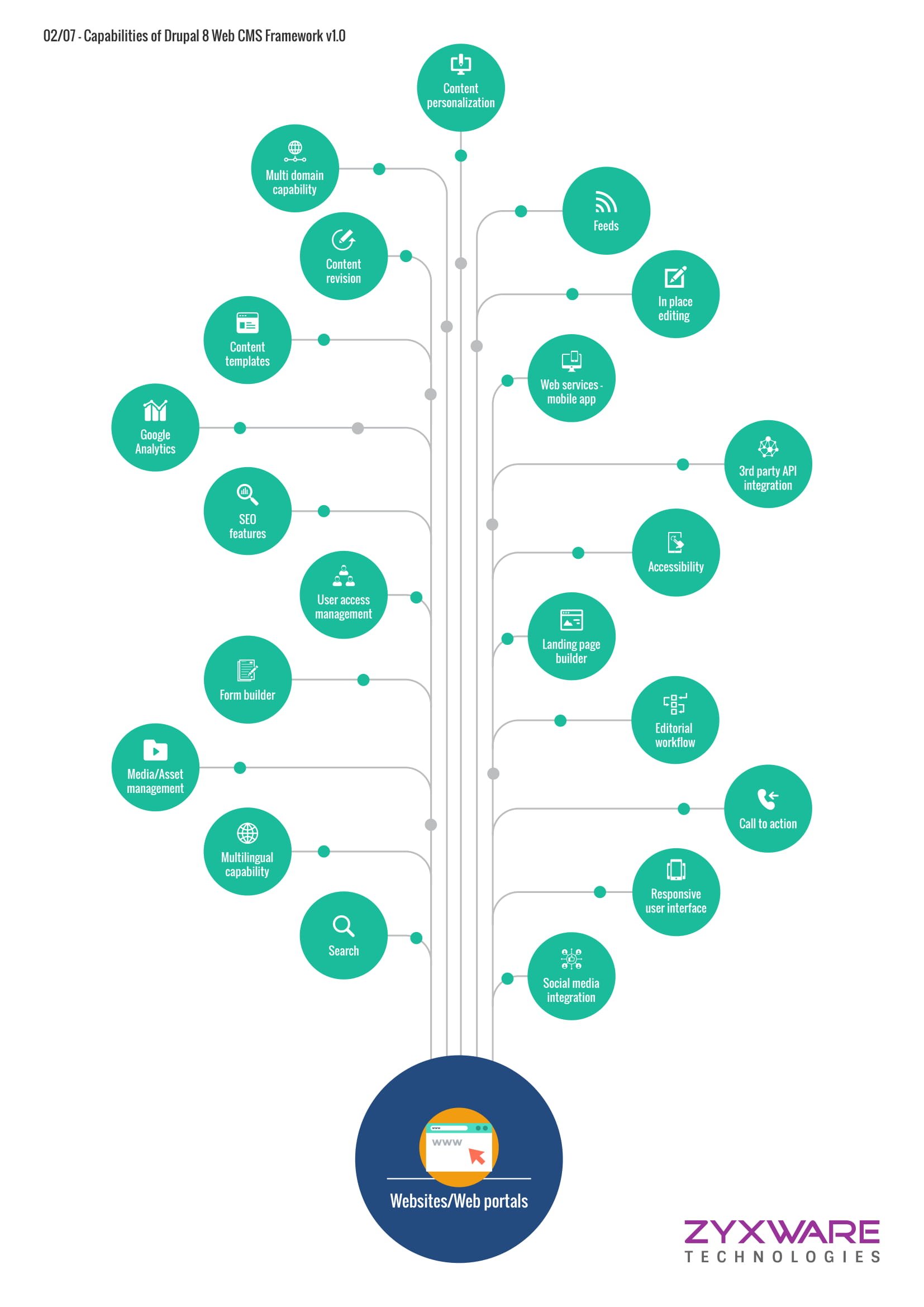 E-commerce Portals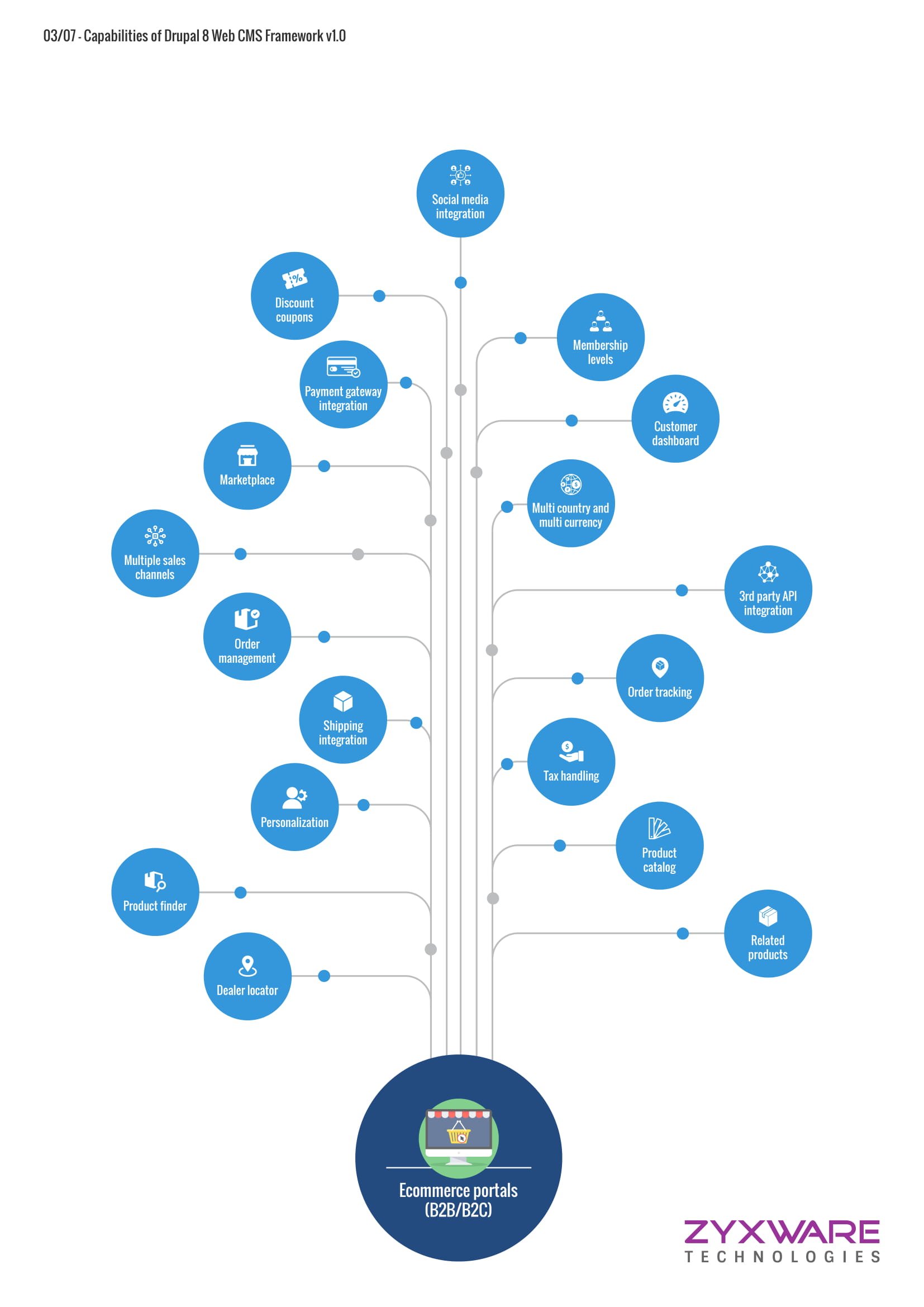 Customer Portals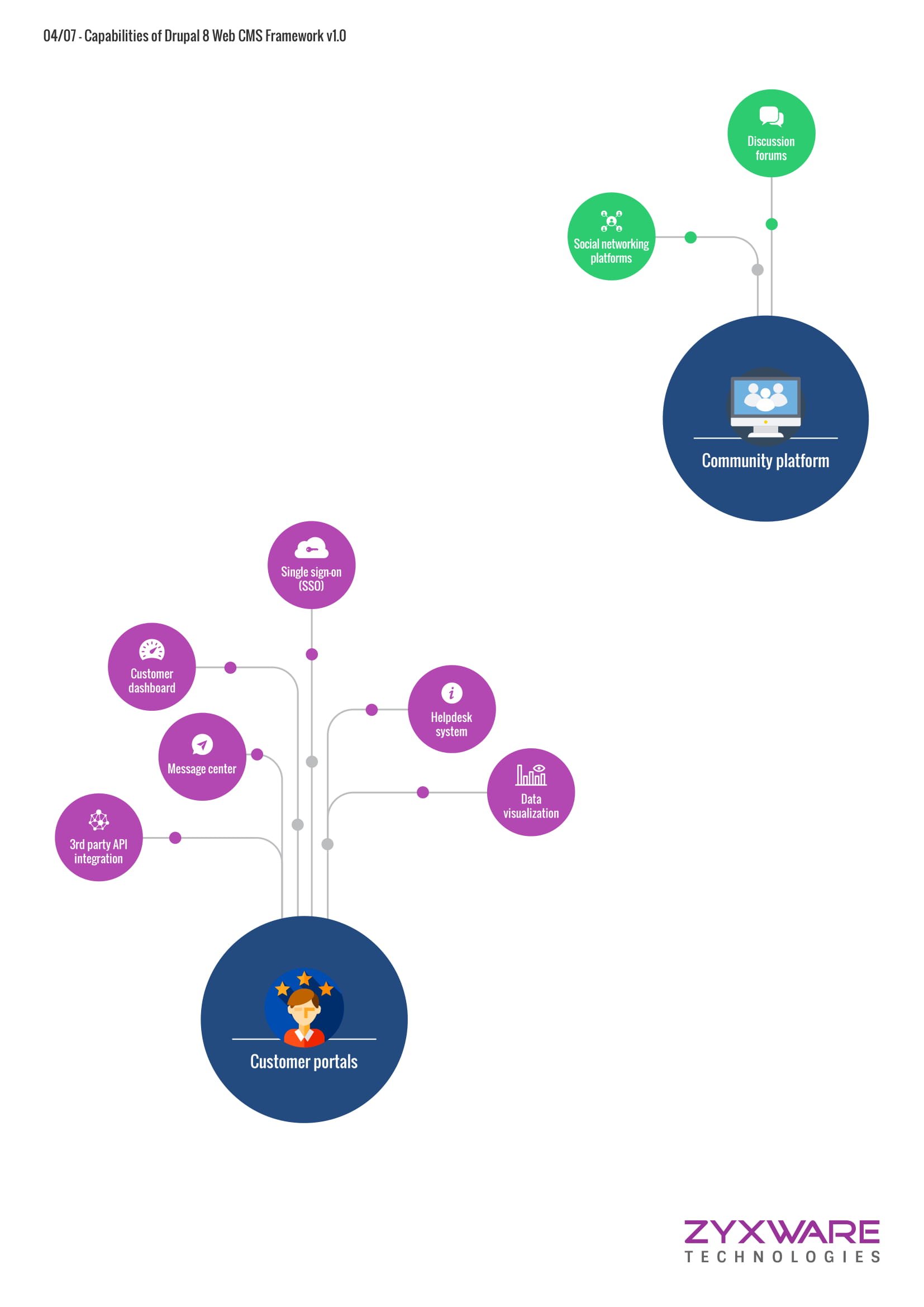 Intranet and Knowledge Repository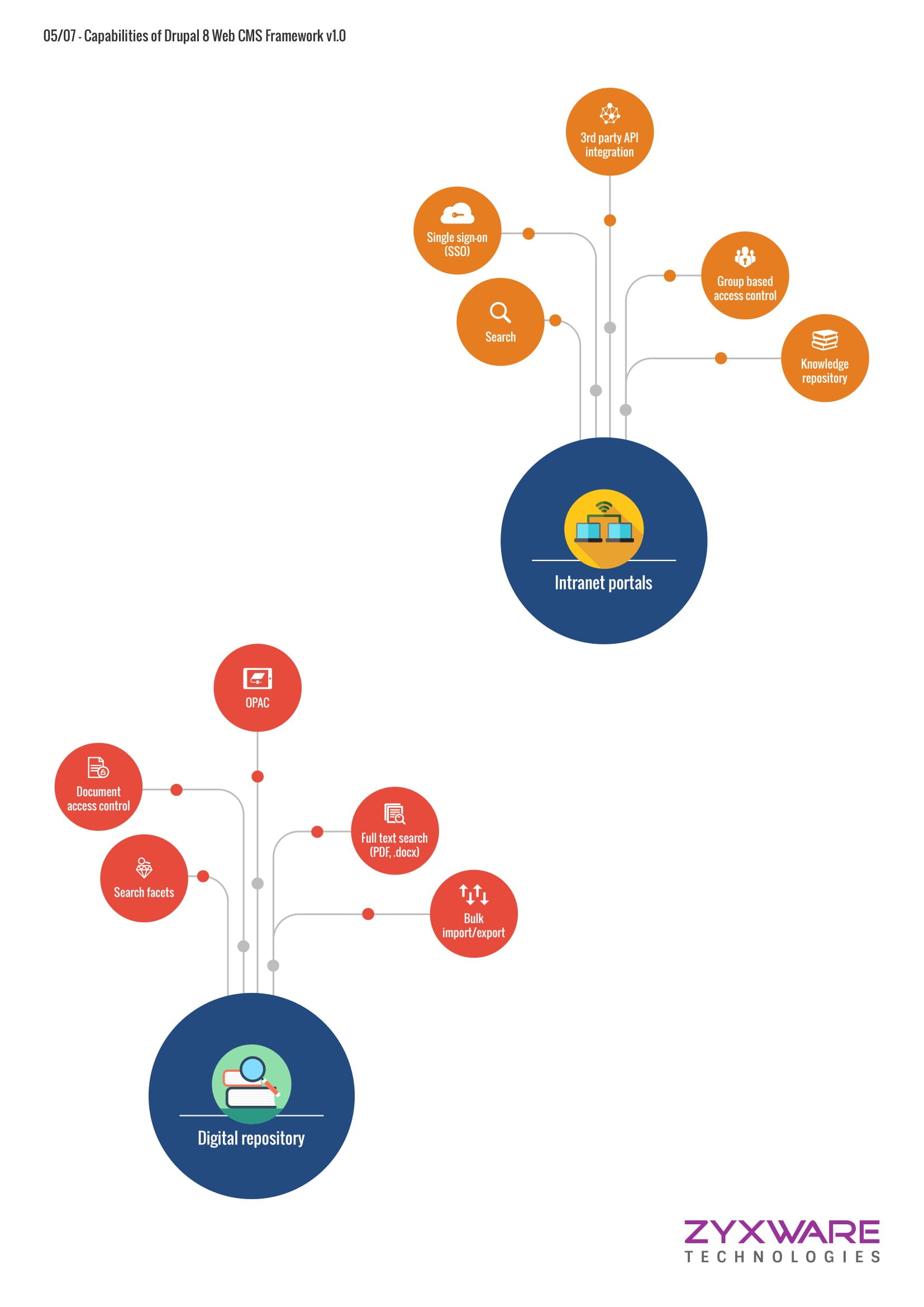 Compatibility/Migrations from other platforms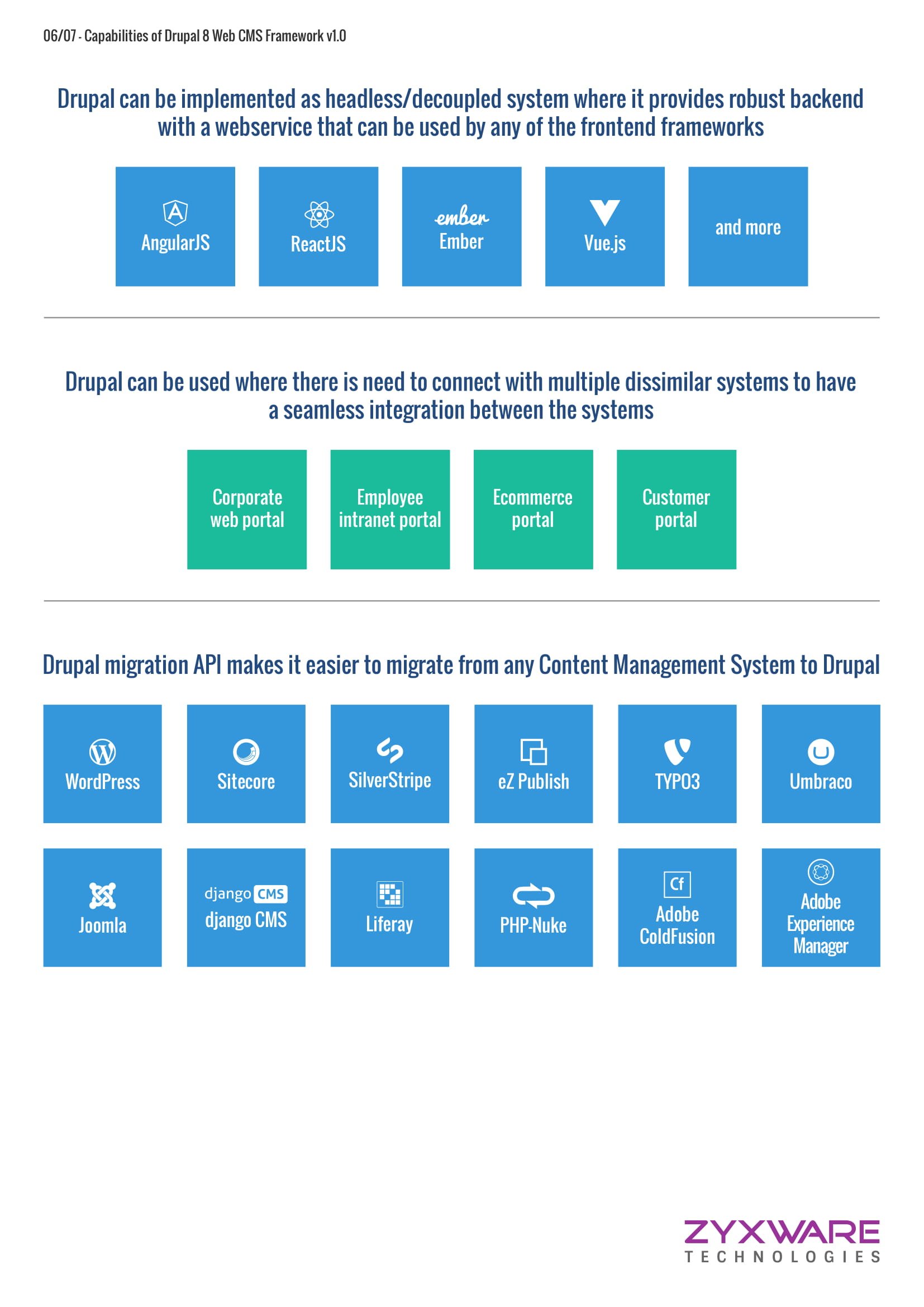 Integrations with 3rd party systems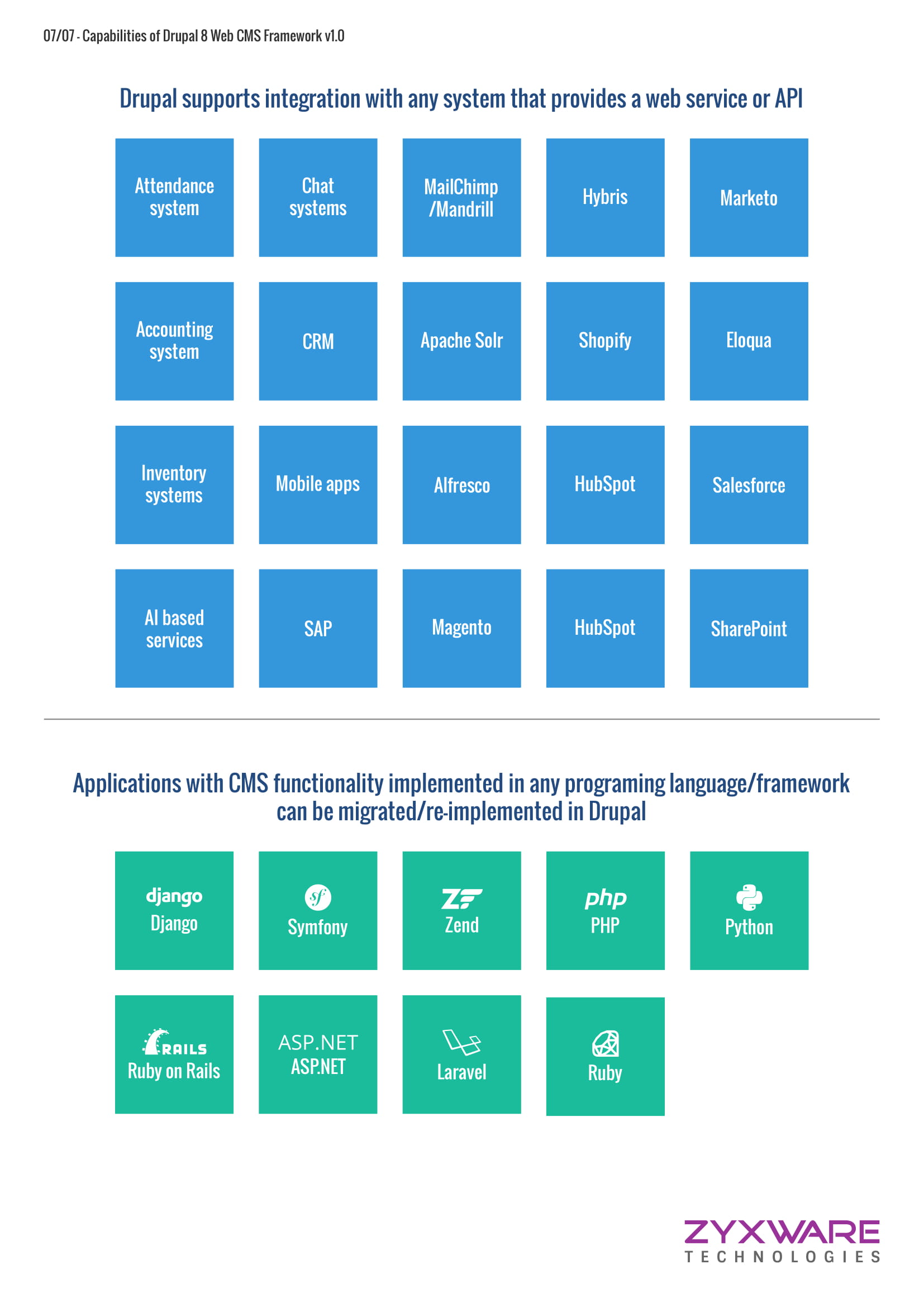 Zyxware Technologies has been delivering Drupal-based web solutions for more than a decade. We are one of the leading code contributors for Drupal from India. For delivering value to our clients, we partner with our clients and help make the right technology decisions for their organizations. Get in touch with us to know more.