User Experience
Enhancing Learning and Engagement with a Gamified Interactive Portal: A Case Study of Drupal-Powered VLR Training
Introduction
As part of its efforts to monitor and assess progress, the 2030 Agenda for Sustainable Development of United Nations, encourages member States to conduct regular, inclusive reviews at the national and subnational levels. These reviews, called Voluntary National Reviews (VNRs), are led and driven by the respective countries. In response to this initiative, local and regional governments have begun to engage in their own subnational reviews, known as Voluntary Local Reviews (VLRs). These reviews provide an opportunity for cities and regions to localize the Sustainable Development Goals (SDGs) and demonstrate the capacity and commitments of local governments. 
To assist local governments in conducting VLRs, the Asia-Pacific Regional Guidelines on Voluntary Local Reviews were developed. These guidelines offer practical tools, checklists, and templates for review, as well as context and regional guidance on the 2030 Agenda and the VLR process.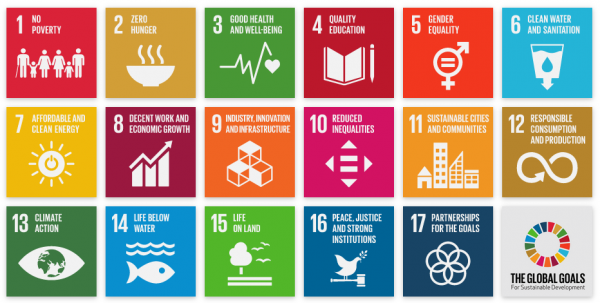 The Asia-Pacific Regional Guidelines on Voluntary Local Reviews is a comprehensive PDF guide that provides local and designated bodies with information on how to conduct a VLR. However, the static nature of a PDF document can be limiting in terms of accessibility and engagement. In order to reach a wider audience and provide a more interactive and immersive experience, the team at UNESCAP decided to create a digital platform using Drupal. This platform offers a simplified user journey through the guidelines in a rich, interactive, and gamified format. The goal of this project is to make the VLR process more accessible and engaging for those who may not be familiar with it.
In this case study, we will be discussing the features and benefits of the Drupal-powered Voluntary Local Review (VLR) portal developed for UNESCAP. The platform offers a simplified user journey through the guidelines and utilizes rich, interactive, and gamified elements to engage users.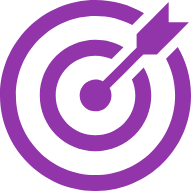 Challenges
---
Limited interactivity
A PDF document is typically a static, linear format that does not allow for much interactivity or engagement. This can make it difficult to hold the reader's attention and facilitate understanding.
Limited accessibility
A PDF document may not be accessible to all users, especially those with disabilities or those using devices without compatible software.
Limited flexibility
A PDF document is typically a fixed format that cannot be easily updated or edited. This can make it challenging to incorporate new information or change the content.
Limited reach
A PDF document may not have a broad reach, especially if it is not easily accessible or shareable online. This can limit the audience that can benefit from the information it contains.
---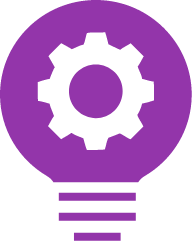 Our Approach
---
To address the challenges of communicating the idea of Voluntary Local Reviews (VLRs) through a PDF document, we developed a rich and interactive website portal for UNESCAP. This portal provides a significantly improved digital experience for users, offering an interactive and gamified approach to learning about VLRs and how local communities are contributing to the 2030 United Nations Agenda and its 17 Sustainable Development Goals (SDGs).
The new UNESCAP VLR portal is suitable for experts and novice users, allowing them to learn about the VLR process and its impact on their local communities.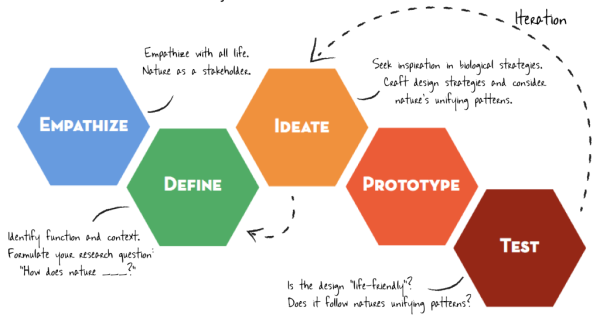 ---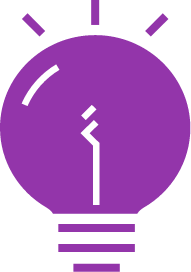 Solution
---
The platform is implemented using Drupal. The data modeling capability of Drupal is fully utilized to create the interactive experience for the Novice users.
The platform primarly ad
Novice users, who are new to the concept of VLRs and want to gain more information about the process.
Expert users, who are already familiar with VLRs and want answers to specific queries.
Here is how the interactive portal differs for each of these users:
For Expert users, the interactive portal has been designed using the Drupal Book module, which presents an online (or digitalized) PDF document version.
For Novice users, the portal is designed like an interactive and guided "virtual" tour that explains the entire VLR process to the user. To encourage novice users during this process, the portal offers badges, awards, and appreciation as they complete every milestone. Using the Drupal Paragraphs module, the backend of this portal has been designed by content authors (without any technical support from web developers).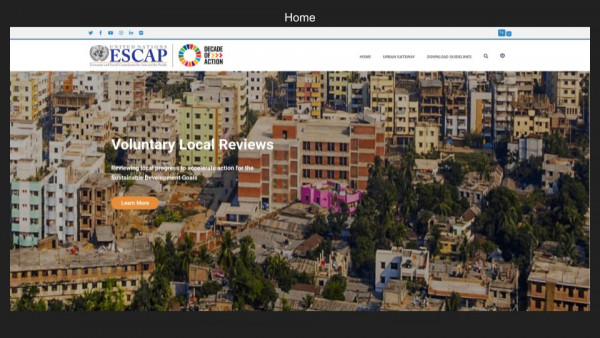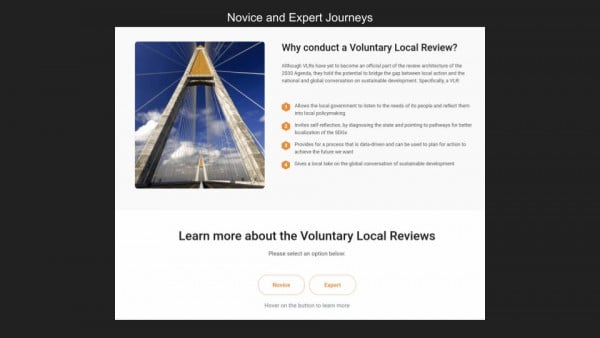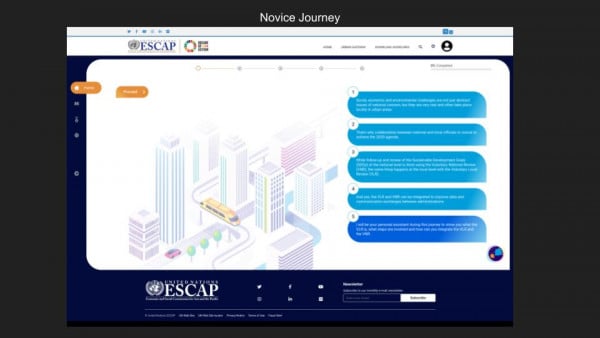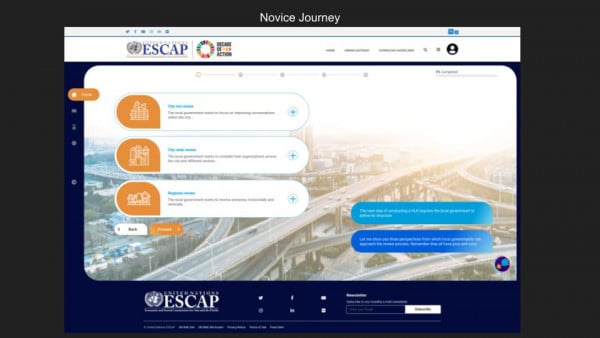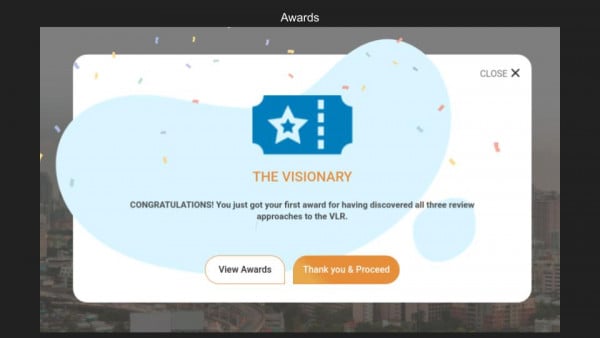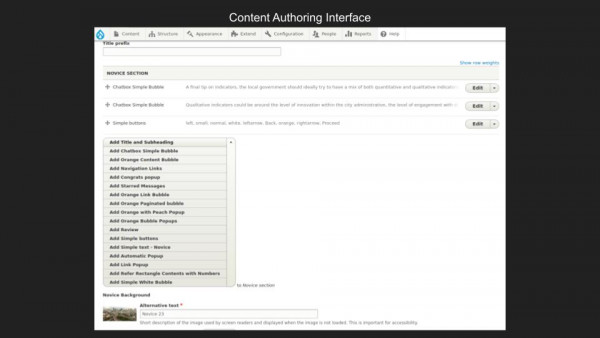 ---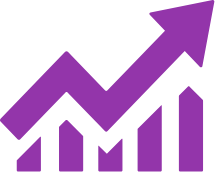 Result
---
The UNESCAP VLR portal is now live and available to users from local organizations and developers. This platform has been well-received by end users who are interested in reviewing projects and evaluating their alignment with the United Nations' vision of sustainable development. The portal provides a convenient and user-friendly way for users to access information and resources related to VLRs.
This is one of many projects, we utilized the capability of Drupal as a Digital Experience Platform. Reach out to us if you need any additional information or a demo of how Drupal can be used to create similar experiences.
---