Customer Experience
How to Effectively Build a Customer Relationship
If you are looking to maintain a strong business stance in an increasingly competing economic sphere, it is essential to remember that the growth and success of your brand are tied firmly to a long-lasting relationship with your customers. 
Building a good customer relationship ranks among other digital marketing strategies that you must adopt to achieve results.
As with all forms of relationship, conscious effort towards nurturing customer relationships is vital to make it bloom, which translates to a booming business. According to the book Marketing Metrics,¹
businesses have a 60 to 70% chance of selling to an existing customer while the probability of selling to a new prospect is only 5% to 20%. 
In this post, we will discuss in detail the importance of building a good customer relationship. We will also walk you through specific tips that will help you get and retain customers.
The Importance of Building a Good Customer Relationship
Gone are times when marketers were solely concerned with accruing a certain number of customers. Sustainability and fostering a customer relationship takes precedence over simply obtaining customers. Sustaining customers propels the exponential growth of a business enterprise.
Getting customers' loyalty to your brand is a treasure because your customers can influence their friends and other potential customers to become active customers of your brand. As such, the success of your business lies in how well you're able to manage your customers and develop a good and lasting relationship with them.
Eight Ways to Effectively Build A Good Customer Relationship
If you are looking to retain and build a good customer relationship, here are eight tips that can help you accomplish that feat. Effective communication, providing good customer experience, value addition and real-time support, acknowledging and rewarding loyalty, collecting feedback and improving on it, leveraging on technological advancement in CRM, commitment to excellent delivery and incorporating a functional CMS helps a long way to retain customers. 
1. Effective Communication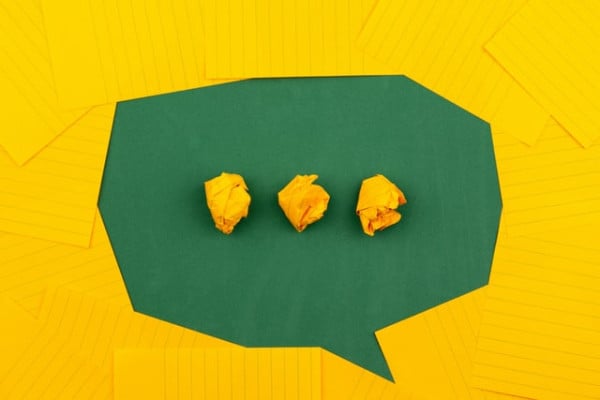 Communication primarily forms the basis of a good customer relationship. It creates a formidable bond between marketers and customers if leveraged. Digital marketers must imbibe the components of effective communication such as coherence, relevance, and timeliness to disallow customers from having feelings of being left out or cut off.
Customers should not find it difficult to receive messages from marketers or communicate concerns about particular purchases. Digitalization is a handy tool the brand marketers should tap to achieve communication objectives. It includes a wholesome utilization of social media networks, emails, and other advanced methods of communication.
Additionally, keep customers in the loop about possible service disruption, unavailability, or price alteration. A failure to do so shows customers that they are of no significance and deter them from continuous patronage.
2. Create Good Customer Experience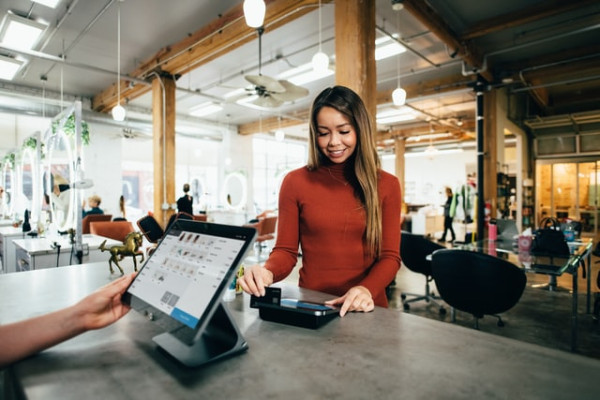 The way you treat your customers during sales is crucial in determining whether customers will return to patronize you. It would be best if you consciously made customers feel good and appreciated. Throughout your marketing process, you must always make them know that they are of utmost priority. 
You could attain it by being courteous and patient while interacting with them. Attentiveness to a customer's troubles and offering succour goes further to soothe grievances arising from dissatisfaction. 
Nike CEO, Mark Parker, affirms the importance of a good customer experience when he says,
"The ability to connect with consumers is the most important competitive advantage."
3. Value Addition and Real-Time Support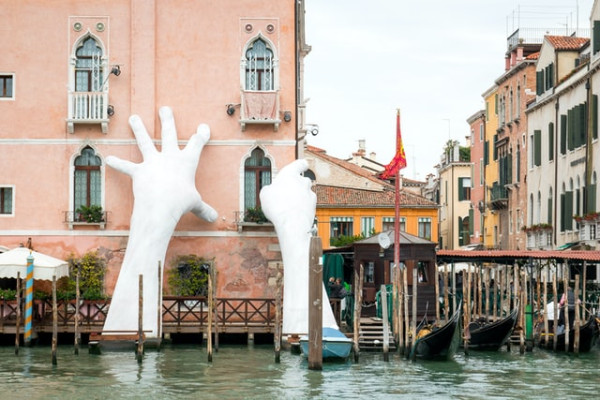 By providing ancillary services related to whatever product or services you are marketing, you could warm your way through a customer's heart. Commitment to identifying customers' needs and problems and proffering viable solutions place your brand on a pedestal in the sight of customers.
Value addition can come in various ways, including
providing guides on using products,
answering frequently asked questions, and
providing troubleshooting aid.
In essence, the more value customers perceive from your brand, the higher your chances of capturing their unalloyed loyalty. 
Research² has shown that
educating customers or enhancing customers' knowledge as a means of value addition deepens their trust in an organization.
4. Loyalty Acknowledgement and Rewards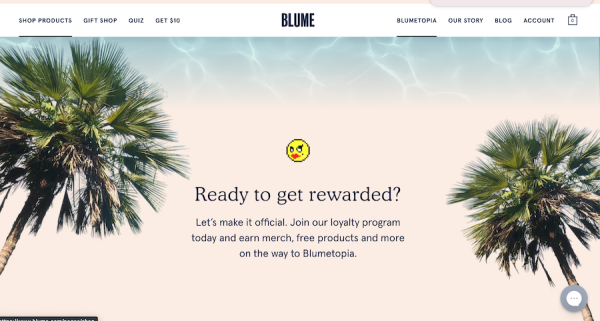 If you want a continuous cycle of customer influx, you must ensure that your brand performs loyalty recognition. Give rewards to loyal customers. The truth is, appreciation is an application for more.
Different methods to reward loyalty are instrumental to consolidating the love for an organization in a customer's brand. Customers are motivated to advocate for a brand actively or passively on account of the recognition. 
For example, Bodycare retailer Blume utilizes a points system in its loyalty program, Blumetopia3, where customers can accrue Blume Bucks by following the brand on social media platforms, making orders, or referrals.
Practical ways to reward customer loyalty include:
Provision of loyalty cards and point reward systems
Gifts and offers for customer referrals
Offers and discounts for certain levels of purchases
Preferential terms of service to long-standing customers
Gratitude and appreciation programs for old customers.
5. Request for Feedback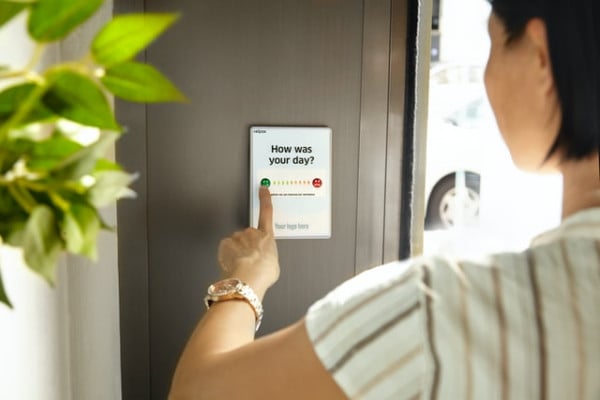 Another excellent way to develop great customer relationships is by requesting feedback. Feedback aims to acquire information about the satisfaction level of your customers.
Requesting feedback proves to your customers that your organization is concerned about their opinions. It also gives insight into the faults, inadequacies, and loopholes of your brand's product or services that you need to rectify.
A great example is SiteGround4, one of the most renowned web host providers on the Internet. They have received several awards, and a whole lot of their success stems from their persistence and prioritization of customer feedback employing three different channels (live chat, tickets, and phone) through which customers leave feedback 24/7. They also give customers the chance to rate their experience.
Turning blind eyes and deaf ears to customers' opinions and feedback would leave your business in a constant cycle of delivery of defective products and subpar services, which would eventually culminate in a gradual loss of customer base before you realize it.
6. Leverage Technological Advancement in Customer Relationship Management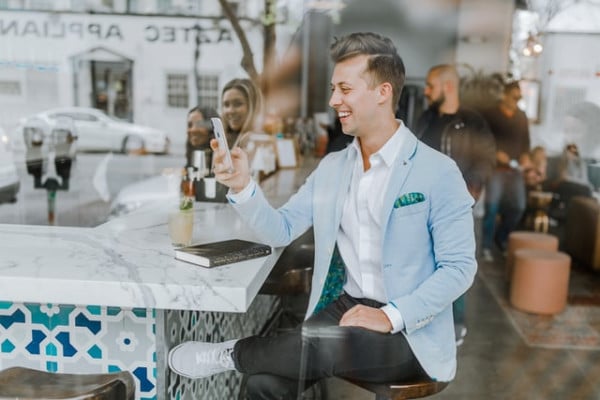 Recent technological advancements do reflect in the customer relationship management (CRM) field. It includes various software and other tools that can help you with information about your customer purchase patterns, purchase history, and preferences at a minimal cost.
With the information provided by CRM tools, marketers can personalize every service and offer deliveries according to each customer's preference.
Moreover, this is a cost-effective way to improve customer relationships and scale business growth.
The success of big brands such as Amazon and Apple have been attributed mainly to their Customer Relationship Management (CRM)5.
7. Commitment to Excellent Delivery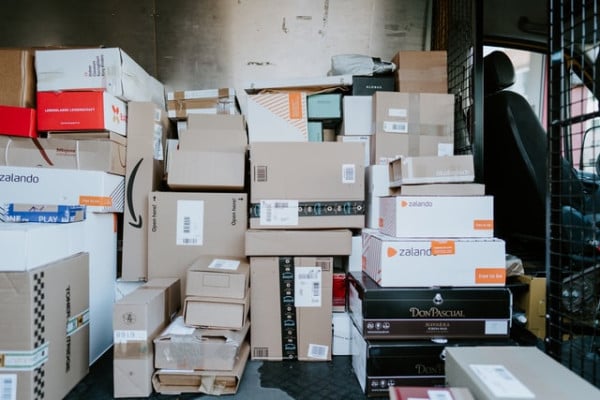 Regardless of the number of tactics you put into securing deep customer bonds, all your efforts and tactics would prove futile if your services or product are of inferior quality. It implies that you require much work to modify your product or services to meet modern requirements.
A winning proposition is to stay abreast of current trends and incorporate diverse innovations into your products and services.
8. Choose the Suitable CMS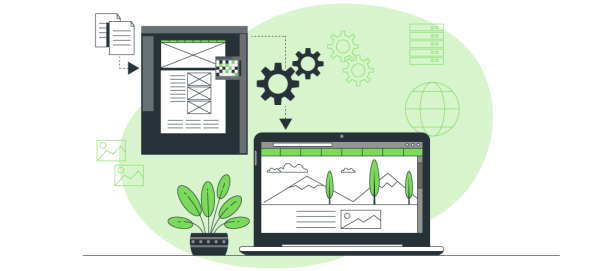 One of the most crucial decisions your organization will make is choosing the content management system6 (CMS) it will employ. A content management system (CMS) provides the structure and capabilities for web design and development and how your company will grow and prosper online.
The truth is, the credibility of your company lies in your CMS. Using a CMS with a good user interface is instrumental in attracting and retaining long-lasting customers. It should equally be good in frontend and backend so that you find it relieving to work in the backend while customers find it easier to navigate through the frontend, reducing the need to physically be present to avail your services or purchase the merchandise you are offering. 
Final Thoughts
The success of digital marketing is shaped to a large extent by the quality of loyal customers. Thus, digital marketers must be intentional about nurturing their relationships with customers. Amassing customers without strategies to retain them can be a significant disadvantage to brands and will soon be an effort in futility.
The ways stated above will help you foster a deeper bond with your customers and ensure their constant patronage.
-------------------------
References: