Magento
Five Major Reasons Why You Should Migrate to Magento 2
If you are a retailer considering switching into a different league in eCommerce, Magento Open Source offers you ample benefits. Magento Open Source, the free version of Adobe Commerce, helps your eCommerce business grow exponentially online.
At the beginning of the 21st century, every eCommerce platform was out there hunting for the right platform to take their business into the worldwide web. The Internet had just begun, and eCommerce needed to be on the line! It's then that Magento comes into the picture. Magento software was launched on March 31, 2008.
The developers of Magento wanted to create a platform that drives the eCommerce websites to purge and flourish their business on the internet by facing fewer obstacles. As of the year 2021, according to the statistics 12% of online stores1 in the world use Magento. That is around 250,000 active eCommerce sites powered by Magento.
It started as Magento Commerce, and after its acquisition by Adobe, it is called the Magento Open Source, since now, it is an open-source platform.
Magento 1 vs Magento 2: How are they different?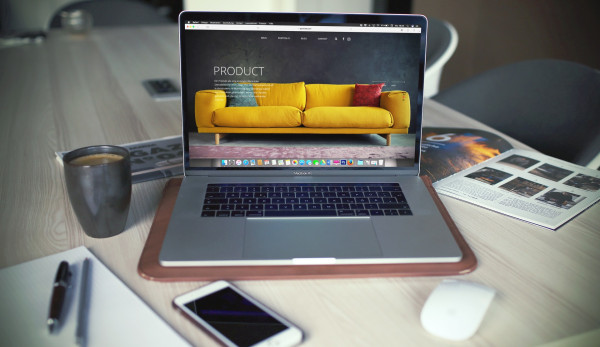 Magento launched several versions of Magento 1 and Magento 2. Magento 2.4.3 is the latest version launched last year (2021). Magento 1 had a long run, and it had its own benefits. But the customer traction was not satisfactory.
Magento 1 had distinct issues piled up. The final version of the first Magento was Magento 1.9.4 until its end-of-life on June 30, 2020.
Magento 2 was announced in 2010, planned to release in 2011. The final merchant beta version was released in July 2015.
After Magento became an Adobe company and they built Adobe Commerce, a paid service around it, the freelance developers who helped develop original Magento has since forked the project to Openmage and is continuing the long term support for Magento 1 through the project. So if at all, you prefer to be truly open-source, Openmage is an option worth considering. 
Among several other drawbacks of Magento 1, a few were -
Magento 1 was slow, and the speed dropped steeply after every second of the load time.
Magento 1 was complex
Magento 1 was not mobile-friendly
The Admin panel was clunky and difficult to navigate
Lengthy and exhausting checkout process which made the customers not buy the products at the last moment of checkout
No security patch updates
And the list goes on. Thankfully, Magento 2 comes to our rescue. Magento 2 has improved performance and scalability. It is user friendly and has advanced SEO features. The security features in Magento 2 are customisable, and yes, it is mobile friendly.
There are several features amplified in version 2 of Magento, naming some of the potent ones:
Table locking issues reduced
Page caching is improved
Inbuilt snippets for structured data
Enterprise-grade scalability
The codebase is well structured.
Enhanced performance activity.
Magento was implemented successfully with one of our clients and their checkout process just got easier, helping the team and the customers. The fruitful outcome is what you seek and what Magento provides.
Why Magento 2 is Right for You?
Magento 2 is beneficial to your eCommerce business to boost sales and gain traction. Let's dive into the five essential benefits you get with Magento 2.
1. Boost Sales with Personalised Experience
Magento Commerce ensures the rich delivery of personalised experiences for the customers. Product recommendations that are likely to be purchased are constantly put up on their screens with this version.
Magento 2 tailors the customer's needs and promotes the right product to the right customer. This boosts the chances of a visitor to convert as a customer up by 62%. Search filtering helps the customer hunt for what they seek simply without hustle, enhancing the chances to buy on your site.
Customers disapprove of poor optimisation. Thus, Magento 2 optimises your site making their entire online presence on your page a smooth journey.
2. Hassle-free Shopping and Checkout Experience
Magento 2 provides all the eCommerce business platforms with Instant purchase and checkout functionality. This enables smooth processing of buying the products and customers to enjoy this feature. Magento 2 takes care-of address, payment information, shipping preference without bothering the customer.
Hassle-free shopping is what everyone is eventually seeking. For your eCommerce business to function smoothly, this is a crucial feature and is a must to increase the chances of securing a sale.
When the checkout process becomes exhausting, the chances of buying that product decrease steeply. Easy checkout is directly proportional to enhanced sales.
Zyxware was chosen by one of the European companies due to its expertise in Magento, a happy and direct consumer relationship was established and this B2C company is soaring heights ever since. It now is successfully launched in 5 other countries! Check it out here.
3. B2B - Integrated functionality
Consider you are a B2B marketplace, offering a trade portal for your retail customers 24*7 shopping in bulk supplies online. Magento 2 makes the process easier. This software allows your customers to create company accounts and set up multiple buyers.
Thus, giving them an advantage of self-service, which is more accessible throughout their online shopping period. They can put up quick order forms, quote request processes, and requisition lists to take full advantage of your business from a B2B perspective.
4. Update - Adapt - Grow
Imagine updating your content without the help of an IT team. Seems like a dream? Well, interestingly, it isn't any more with the help of Magento 2. Content staging and review functionality of Magento 2 allows your company staff to update the content simply.
A CMS(Content Management System) helps a company be efficient, store data and process things quickly by recording and analysing their every step. Calculated output, SEO friendly, streamlining, uniformity are a few of the several benefits that help your eCommerce business adapt and grow. Zyxware has successfully implemented this software and eCommerce businesses are loving it.
Every business has now realised the importance of SEO strategy on eCommerce platforms from the outset. This software update offers a built-in native functionality ensuring the foundation of best SEO practices is aligned according to your business needs.
Updates can be pre-scheduled to bring efficiency. Magento 2 storefront management comes in handy, and merchandising is easy as you can preview the changes and manage them via the timeline dashboard.
5. Omni-Channel Experience
Magento 2 is a magic spell that your eCommerce platform has waited for. The Omnichannel experience helps the exposure of your product to a wide range of audiences.
It can integrate with all the popular online platforms, including eBay and Amazon. While all this is functioning in the background, you still are in control of your platform, ensuring its functionality via Magento 2.
The End-of-life version of Magento 1 is here, and it's time to migrate to Magento 2. With all these benefits, your business will witness exponential growth.
Bottom Line
If you haven't already moved to Magento 2 and are still seeking closure, we hope this article has helped you. For further details and installations of Magento 2 at the right price, you can consult with us and get a FREE migration quote.
Magento 2 caters to the needs of small businesses, mid-market and enterprises. So, if you are an eCommerce platform, this is it, your saviour and guardian of growth - Magento 2.