Drupal Solution
Still Wondering Whether to Migrate to the Latest Version of Drupal?
Still wondering whether to Migrate to Drupal 10? Let me reassure you that this is going to be one of the best decisions you've made as a technology leader.
A Seamless Transition from Earlier Versions
With the introduction of semantic versioning and the deprecation system, Drupal ensured that moving from versions like Drupal 8 or 9 to Drupal 10 isn't a Herculean task. Gone are the days of hefty migrations; with Drupal 10, transitions are smoother and more straightforward.
New Features in Drupal 10
One of the standout features of Drupal 10 is CKEditor5, but that's just the tip of the iceberg. Drupal 10's foundation is built on innovation, offering a plethora of features and capabilities that cater to a diverse range of WebCMS requirements.
Drupal 10 comes with a lot of new features that help all kinds of use cases a WebCMS needs to handle. Once you are in Drupal 10, you are in a strong base that will help your digital transformation initiatives in the long run. The strategic roadmap set for Drupal is futuristic and you will see more and more features added to the Drupal core every 6 months as part of the innovation-driven semantic versioning.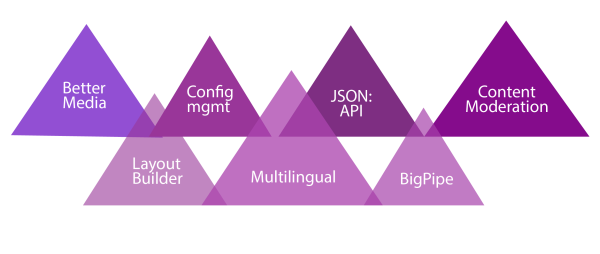 Here is the list of ongoing strategic initiatives (images and content from https://www.drupal.org/about/strategic-initiatives )
Strategic Initiatives for Drupal Core: A Comprehensive Overview
Drupal continues to evolve, addressing the growing needs of the digital age. Here are the core strategic initiatives that are shaping the future of Drupal:
Automatic Updates
Updating a Drupal site has often been a challenging task. Despite the inherent difficulties and risks of introducing an automatic update system, it's a challenge Drupal is determined to overcome, drawing inspiration from other platforms.
Easy Out of the Box 
This initiative focuses on integrating Media, Claro, and Layout Builder as core features, enhancing the default Drupal experience. 
GitLab Acceleration 
Aiming to streamline the Drupal.org development workflow, this initiative will incorporate standard GitLab practices without compromising the community's collaborative spirit.
Next Generation Page Builder 
While Drupal offers multiple solutions for non-technical users to build dynamic pages, each comes with its unique challenges. This initiative is about refining the page building experience.
Project Browser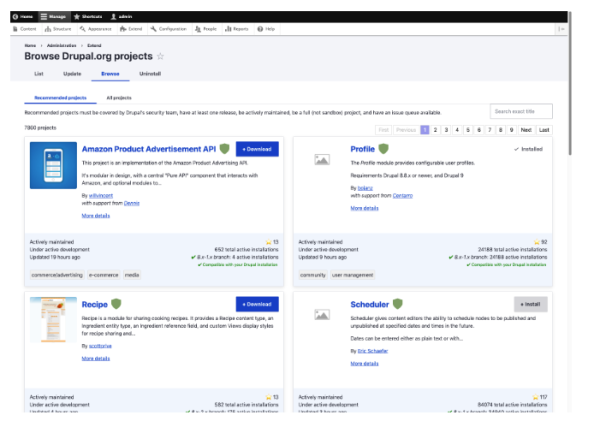 Finding and installing modules in Drupal can be cumbersome, often requiring users to switch between their site and Drupal.org or employ technical tools. This initiative is about simplifying that process, especially for newcomers and site builders.
Recipes, Starter Kits, Distributions 
Recipes aim to bundle Drupal's functionalities to cater to specific needs. Unlike previous efforts with installation profiles, these bundles are designed to be easily integrated and combined, offering site builders more flexibility and alignment with the project browser for an enriched Drupal initiation.
As Drupal continues its journey of innovation, these initiatives stand testament to its commitment to offering an enhanced user experience, both for developers and end-users.
If you are still wondering if migration to Drupal 10 is the best way forward, have a chat with our digital consultants who can analyze your Web CMS requirements and help you decide. Drop us a message here. We will get back to you.