Facebook is yet to be powered by Drupal. We won't be surprised if they did migrate to Drupal anytime soon. Scalability and Flexibility are Drupal's core strengths which blend easily with the requirements of a social networking website. Checkout out the top 5 Social networking websites powered by Drupal. You might also find our list of the Top 10 Government websites built with Drupal to be interesting. We are Drupal experts and we can easily help you build your very own Drupal social networking site. Contact us for a free consultation.
YouBlob
Youblog is a social network build for bringing together hobby engineers of electronics, robotics, 3d printing and alike to establish an online community to establish interaction with each other and to help each other with their projects. Drupal was chosen for the website because it was easy to work with, has a great community and is Open Source software.
URL: Checkout YouBlob
Drupal Social Network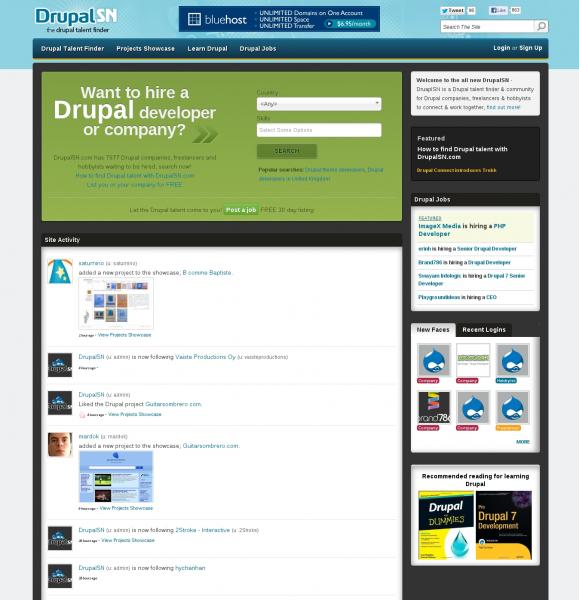 Drupal Social Network is a web portal about Drupal and built using Drupal. Through this website the developers intend to showcase Drupal both in terms of the site itself and also as a platform where Drupal developers and designers can showcase their Drupal related work so that they can gain exposure to compliment their portfolio. The reasons why Drupal was chosen are pretty obvious. The maintainers wanted to see how Drupal can effectively be used for a social network.
Symantec Connect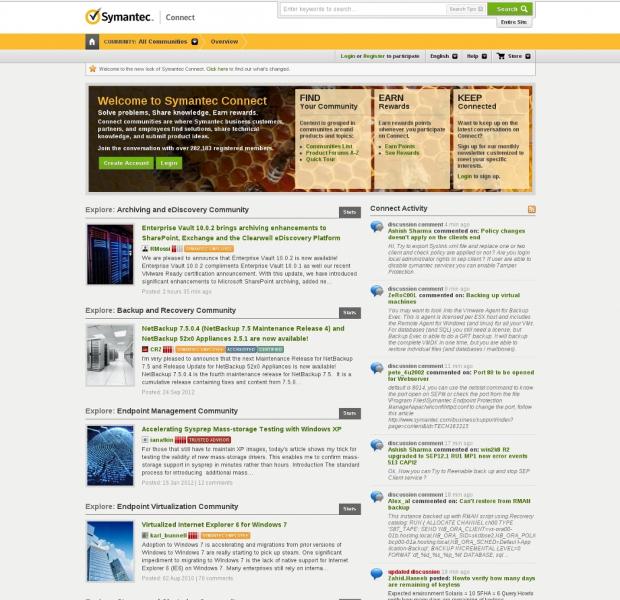 Symantec Connect is a community driven, support and information portal for Symantec products which allows users of Symantec's applications and services to interact with one another and with employees of Symantec. Symantec realized that Drupal offered a wealth of out of the box social media functionality along with the ability to scale for high usage. They also realized that they could customize their user experience quickly without the typical lag they had experienced from proprietary CMSes and also draw in quality development talent from Drupal's recognized developer community.
Meal Zeal - The Social Food hub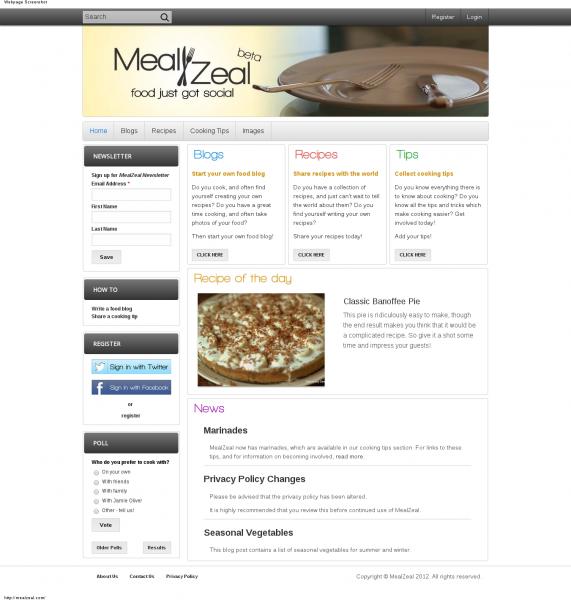 Meal Zeal is a cooking website with the primary focus on allowing people to share recipes though a variety of mediums like blogs, a tips section along with a database and image gallery. Drupal was chosen to power this website due to its extreme customizability. The large selection of user contributed modules and base themes was also in favor of Drupal. Drupal also proved to be capable of handling large amounts of traffic and this was especially beneficial as the site was running on a VPS. Drupal's built in SEO capabilities also proved to be another plus point.
URL: http://mealzeal.com/
Mega Games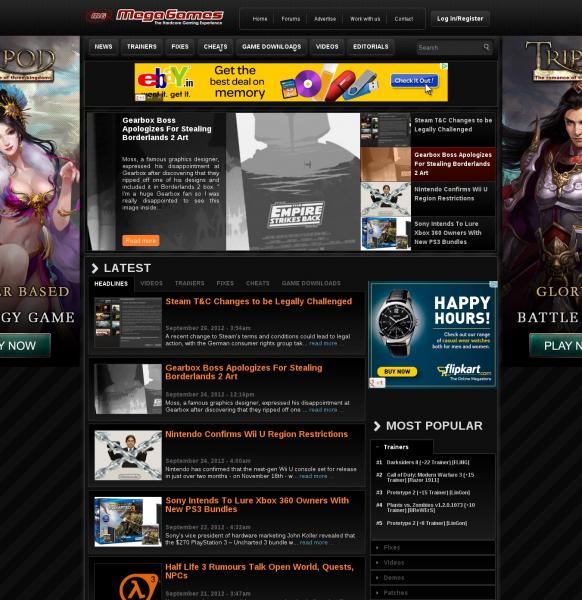 Mega Games is a news portal and download website catering to hard core gamers for the past 10 years. They had recently migrated from a hack and patch Perl system to Drupal as Drupal offered the best combination of out-of-the-box functionality vs flexibility plus the ability to compete against other systems like Ruby on Rails which provided max flexibility with minimum features and other CMS systems which have great community support but poor plugin management. Drupal also enabled the development team to develop the website with ease due to the support provided by the helpful Drupal Community.
URL: Checkout Mega Games