Content Marketing
Top Media Startups That Have Achieved Success Through Content Marketing
Content is everywhere, from a catchy campaign stuck in your head to well-researched case studies/ whitepapers. We are surrounded by a competitive world, rushing to be on the top and nail the content marketing strategy.
Content marketing changed perspectives and has been one of the top methods to increase brand awareness and sales exponentially. It began in the late 19th century. Before this, companies just focused on sales.
Content marketing helps you attain goals such as: 
Attract audience
Generate leads
Create organic growth for social media
Promote brand
Increase the sales
The content marketing institute reports that over 89% of organizations use content marketing and have been successful in doing so.1 Startups rely on content marketing and attracting a customer base to get viral and keep investors on the field. Content marketing is the most cost-effective way to achieve growth and visibility.
If you seek a perfect content marketing strategy for your startup and make it to the Top Media Startups list, here is a list of a few companies who nailed it. Time to take a leap of faith with words and look into the successful content marketing strategy for media startups
1. Buzzfeed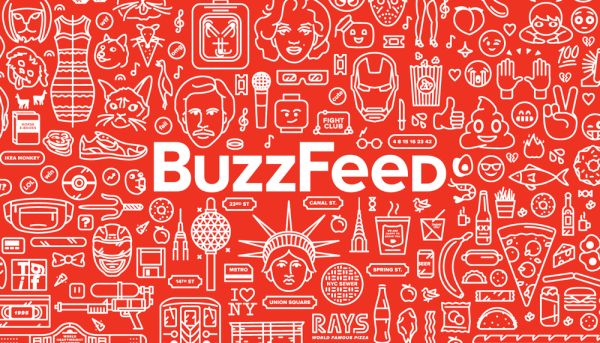 Remember how there was a buzz about this article?2 And you couldn't stop seeing it as soon as you logged into Facebook? BuzzFeed created articles about what people hate and love. They started listing out what up-class people do and don't. It made the audience share similar experiences, not everyone knew what BuzzFeed or content marketing is, but they felt a part of an online group.
A community that feels the same things and uses the same products may be. We, as human beings, love assurances and re-assurances. Buzzfeed attacked that part for content marketing and created articles revolving around them. So, people connected and started reading more of Buzzfeed. 
Buzzfeed also started pitching articles every Dog should know, How to have the best literary wedding ever, 17 ways to save money, and much more.3 Preliminary research doesn't give deep and thorough reads, but Buzzfeed did it! Information with clarity and research is what the audience trusts.
Catchy headlines, thorough content, and engaging and relatable reads are the strategy for this top media startup strategy this Top media startup follows.
2. Forbes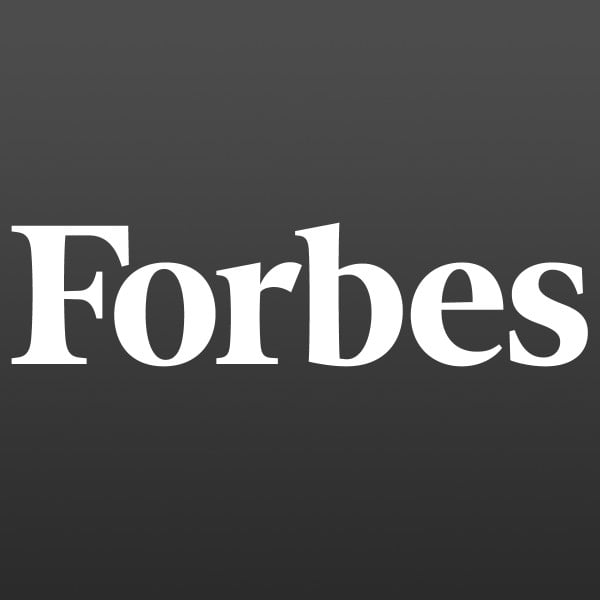 We all know Forbes listing out rich people and their incomes.4 It publishes eight times a year and gathers the crowd's attention all year, keeping them hooked with exciting content. Top media startups need to acquire skills that Forbes has, inspiring the entrepreneurs and publishing articles on growth and current news of interest. Forbes is also part of several donation campaigns collecting people on their platform and encouraging them to help.
Forbes' content marketing strategy is simple: explain to people about content marketing strategies!5 Yes, and they successfully gain the results. Forbes has always been a platform of inspiration to millions of top media startups.
To get started, write about what people want to know more about. Show numbers, list down companies, and have thorough research. Here you go with another excellent content marketing strategy.
3. Quartz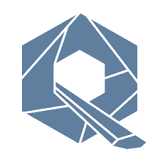 Established in 2012 in New York City, Quartz is now a multimillionaire company.6 Quartz keeps nailing its content strategy with almost 700,000 subscribers and 22 million unique visitors. Jay, a key person of Quartz, says that they have three main ingredients for their content marketing strategy.
Audience obsession is our passion
Quartz hires journalists obsessed with creating raw, authentic, and engaging content for their audience. Quartz curates stories on topics that are plagued among their base audience. These categories remain a part of Quartz for the long term, like, Financial future, Bitcoin, Science of learning, America First, Fashion, and Beauty.
The 'Thing'
One of the Quartz content marketing strategies is having a THINGS team.7 All this team does is, dig in one magical 'thing' of that topic and name it. That one thing that is interesting about a subject could be made as a headline - thus, more catchy and standing out for the audience to read it.
For example, a recent event of Gap being disappointed by their earnings. Guess how Quartz named it? "Banana Republic made a blazer with armholes too small for an 'average' woman," now, who wouldn't want to read about small armholes? 
Company's Voice is the Content marketing strategy's prize
Quartz loudly explains the vision and mission of the company to the audience. Not only that, they treat their customers right. This part of content marketing is often ignored. Voice reflects culture, and culture does your content marketing.
4. Vice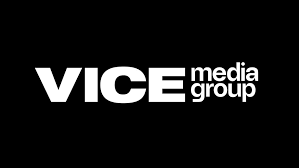 Vice media knows the right content marketing strategy and is one of the top media startups. Their goal is simple - audience engagement. How do they achieve this? By feeding their feed with on-the-ground coverage of controversial or unusual topics discussed by the public.
These topics can be anything from melting glaciers of the Arctic to the Islamic State or Taliban in Afghanistan. Extreme conflict zones are their niche. It makes Vice media a platform offering unique, crisp, and spicy content for the audience to gulp in.
Their content marketing strategy is simple: throw grains the audience feeds on, and they'll pass it on. Once you publish a controversy, publish re-shares it, and it goes on, thus giving Vice exposure and an audience for their quality content.
Bottom Line
To sum up, the ultimate content marketing strategy for media startups is to take the top media startups above as an inspiration and stay consistent with your business. Goals become a reality when you use the strategy and keep using it till you see the results rising. SEO, along with the content, plays a vital role. Check this blog for more details on Google trends, keywords, and SEO.8