Digital Marketing
Best Email Marketing Strategy 2023
In the ever-evolving landscape of digital marketing, a robust email marketing strategy for 2023 is essential for success. With new ideas and strategies shaping the way businesses connect with their audience, email marketing continues to thrive as a powerful tool. It all began in 1971 when Ray Tomlinson sent a series of numbers and letters.
Fast forward to now, email is one of the vital tools in business, without which no communication is established. Tomlinson introduced the "@" symbol, then, for us to add our domains and portray our business identity.
In a world where more than 290 billion emails are sent daily, it is pivotal to stand out and catch your customer's attention in a few seconds. 1
Email marketing outstands all the other online marketing strategies such as SEO, PPC, Content marketing, etc.
Email marketing is one of the most cost-effective ways to communicate about your brand and sell your products (Unless you want to stick to just word-of-mouth marketing). A study has found that every $1 spent on email marketing provides you with $51 of ROI (Return on Investment). 2 3
Now, since all the brands invest in Email marketing, how to be the best at email marketing? How to stand out and get your email marketing statistics a good raise? All you need is the best email marketing strategy. Let's dig into it:
What is an Email Marketing Strategy? How to implement it?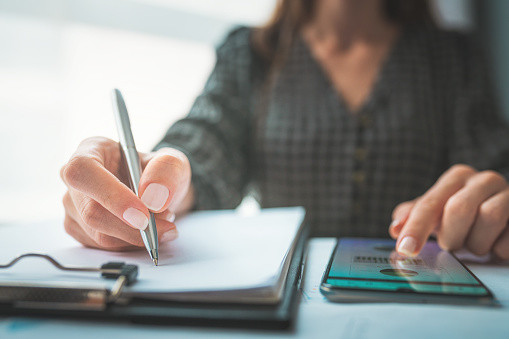 Email marketing strategy is a business plan of action to directly communicate with real prospects and customers to communicate their brand, and offers, introduce new exciting features, etc. 
It is essentially a set of thorough procedures that an email marketer identifies and implies to achieve the desired marketing target for the visibility of their brand. 
So, how do we create an email marketing strategy? Here is a checklist to begin with for the best email marketing strategy in 2023 - 
Set prior your email marketing goals
Pick essential email marketing tools
Determine your target audience
Divide your mailing lists into proper segments
Schedule your emails based on time and events
Monitor the performance of your emails regularly 
Let's discuss the best email marketing strategies for 2023:
Best Email Marketing Strategies for 2023
#Strategy 1: Personalised Emails 
This does not signify sending every customer a different typed email. In fact, this means addressing each customer. and Using the customer data to create personalized emails. 
Amazon is an excellent example of a company using personalized emails. The emails do not address you as "Dear valued customer" or "Hello there". They are always addressed as "Dear John", or "John here is something for you" (John referring to the customer's name) 
You must realize that email marketing is not another ordinary marketing channel; instead, it is the key to customer experience. 
A study by Experian found out that personalized emails deliver 6x escalated transaction rates, but 70% of brands fail to use them. 4 Please make sure you utilize it to the fullest. 
Did you know that the Personalization of emails can generate $20 in ROI for every $1 invested? 5
#Strategy 2: Send Mobile-Friendly Emails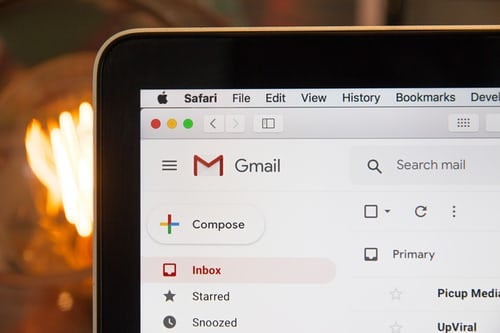 It is one of the best email marketing strategies. 
In 2012, 27% of marketing emails were opened via mobiles. 6 In the year 2021, the percentage is 61% and will increase in the coming year. 7 You see, the first thing you see in the morning is your phone. 
You check the calls, messages and, of course, your emails! And you aren't the only one in the club; there are 50% of us who do it. What do you think customers do if your email is not optimized enough for that device? 
Here it is - Loses interest, and UNSUBSCRIBE! The horror of your life comes true. 
#Strategy 3: A for Automate your Emails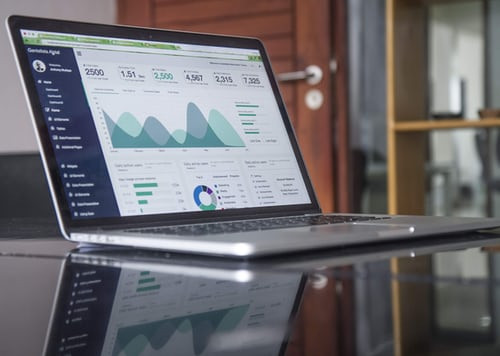 Trigger, Trigger, what you got? - An exciting email that your customer can say not!
Trigger-based emails are the ones that are sent out automatically based on the customer's behavior. These emails are welcome emails, thank you emails, or transactional emails. Here is the data found by Epsilon that shows how vital are trigger emails: 8  
Trigger emails have an open rate of 49%, which is 95% higher than traditional emails!
Trigger emails have an average CTR (Click through rate) double that of conventional emails.
All the best websites that convert prospects to clients globally convert about 40% of traffic via trigger emails. 
Implement this strategy in your business and make the best of email marketing in the year 2023.
#Strategy 4: Test it. Edit it. Use it. And Repeat!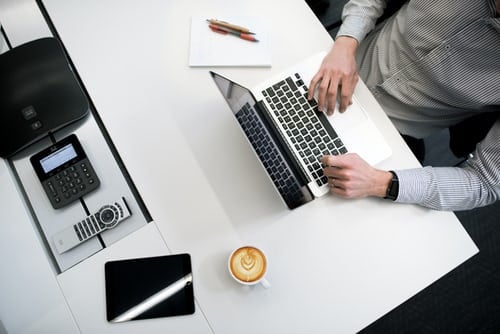 Testing is crucial to making practical decisions for the growth of your business. Email marketing, too, works with comprehensive tests and trials. 
Did you know that most marketers or 9 And that Barack Obama raised an additional $2million by testing just his email subject line?
The subject line is what you often test and check results to. But the content, the links, and the design of your email are critical factors in generating leads for your business via email marketing. You can test your emails for:
Address: Do not send emails from <[email protected]>. It is a major turn-off, and customers don't appreciate it. Try sending emails from the company, a personal executive, or signing off directly from the CEO. People open emails based on who has addressed them and how.
Keep it simple: In the pool of designing the emails, being 'perfect', and showing deep desperation, you lose the customer. Yes, the more you do, the less they want to read. Keep your emails simple with plain text and relevant images.
Long and Short Emails: Decide how you want to send emails for particular email marketing campaigns. Some need short content, say, for wishing New Year's Eve. In contrast, some need long-form content explaining new product launches. 
Try and see what works best.
Bottom Line
The best email marketing strategy for 2023 is here. You can check out this blog for more exciting ways of being the best at email marketing. 10 Test the elements and tools listed above and see what works the best for you. When in doubt, you know what to do, check us out!
A happy new era and a successful email marketing to you!