Digital Marketing
How to Make a Successful Newsletter and Retain Our Audience Effectively
Newsletters are a powerful tool for educating clients, building authority, and informing customers about the latest news and services. In recent years, newsletters have become increasingly valuable for subscription and membership-based services. Crafting a successful newsletter1 is an art that can be easily mastered. In this article, we will explore how successful publishers make their newsletters effective and retain their audiences.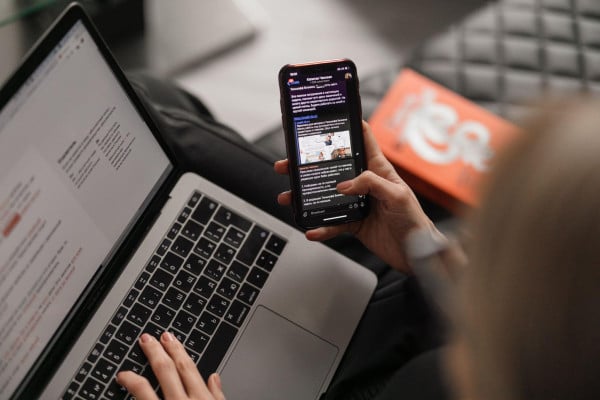 Newsletters for Audience Growth
Email newsletters were once considered old-fashioned, but in recent years have seen a resurgence in their popularity as a way to build loyalty and retain audiences, especially for subscription-based products and services. According to some statistics, the most well-known news emails have open rates as high as 80%, and 44% of customers tend to read most emails every day. This is not surprising since most people grab a cup of coffee and read their emails before breakfast.
"We found that people check email habitually and almost always before they go to work. It's an intrinsic part of people's lives."
(Peter Bell, Marketo2 )
Daily updates are the most checked out in an email, and 73% of audiences sign up for an email when an event triggers it. It shows us that people are still willing to read email newsletters if we can provide them with relevant content.
How Newsletters Help in Growing Audiences
Direct line of communication: Newsletters allow you to establish a direct line of communication with your audience. When someone subscribes to your newsletter, they tell you they want to hear from you. This allows you to engage with them regularly and build a relationship. If you consistently provide them with valuable content, they'll be more likely to stay engaged with your brand and become a loyal customer.
Wider audience: Newsletters can help you reach a wider audience. You get free marketing when people share your newsletter with their friends or colleagues. This can help you reach new people who might not have discovered your brand. Additionally, if your newsletter is SEO-friendly, it can help you improve your search rankings and attract even more visitors to your website.
Know your audiences better: Newsletters can help you understand your audience's preferences and behaviour. You can track metrics like open, click-through, and conversion rates when you send out a newsletter. This can give you insights into what types of content your audience finds most engaging and what actions they're taking as a result of your newsletters. You can use this information to refine your newsletter strategy and make it even more effective.
Newsletters as a Standalone Product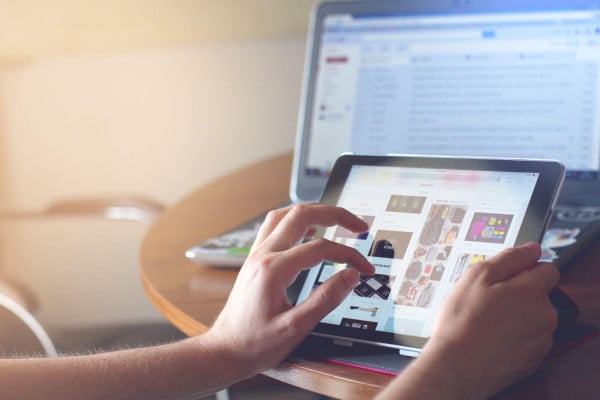 Previously, newsletters used to act as a summary of the available content. But nowadays, people look at newsletters differently. They act as products of their own and emphasize value, and this leads to generating more subscriptions.
This was proven by The Economist, where they constantly experimented with improving content. That leads to newsletters that engage readers and show what value The Economist can provide them.
"Over the past year, there was a clear shift in the way we think about newsletters: rather than treating them as another loudspeaker to distribute our content, we began a process to shape them into standalone products that serve the needs of readers. The primary goal of our newsletters is to help The Economist deepen its relationship with readers. Those who receive newsletters are either registered users or subscribers, meaning they are already familiar with our publication." 
– Sunnie Huang, Newsletter Editor at The Economist3
Another thing to do is customize our newsletters according to our customer's interests. For example, The Washington Post has more than 70 newsletters focusing on topics like politics, food, etc., based on the customer's wants. Some of these topics are constantly changing, while others are not. So, we need to align the frequency of those newsletters based on the topic.
Dedicated platforms like Substack focus on monetizing with Newsletters. Linkedin and other social platforms also give prime importance to newsletters.
Tips For Creating an Effective Newsletter
Optimize The Newsletters, Just Like Our Websites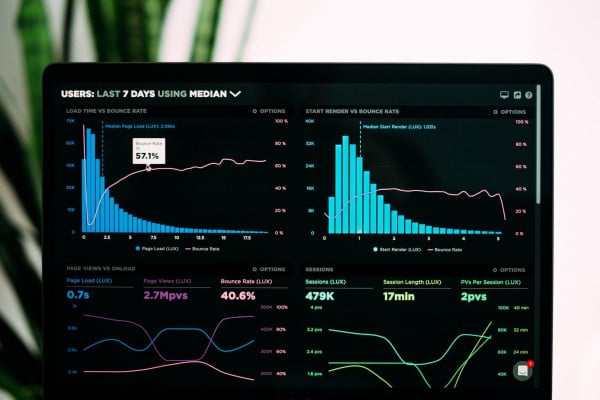 We always put a lot of focus on optimizing our website to generate more clicks and revenue. While it is a vital process for our journey to be successful, we should not turn a blind eye to newsletters. While we use newsletters to engage the audience, we can also optimize them to create a deep connection with our customers, get the highest open rates and clicks, and generate revenue. Therefore, we must optimize our site to attract customers and optimize our newsletter to retain them. 
To make your newsletters more engaging and effective, your content team should focus on the following:
Providing valuable and relevant information: Your newsletter's content should be tailored to the interests and needs of your audience.
Keeping content innovative: Regularly updating your newsletter with fresh, new content can help keep your audience engaged and interested.
Spending time on subject lines: The subject line is the first thing that catches a user's eye when they scroll through their inbox. Spend at least 20 minutes choosing a subject line that will entice your readers to open your newsletter.
Adding the sender's name: Including the sender's name and information can help build trust and credibility with your audience.
Using engaging and bold language: Use language that sparks the imagination of your readers, such as storytelling or statistics, while keeping it brief.
Including a call to action: Encourage your readers to take action by including clear and concise calls to action throughout your newsletter.
To optimize the technical aspects of your newsletter for maximum engagement and retention, your technical team should focus on the following:
Providing an easy way to unsubscribe: Give your readers the option to unsubscribe from your newsletter, as it is a crucial step in building trust and credibility.
Making sure the newsletter has a mobile-friendly layout: With the increasing number of people accessing emails on their mobile devices, having a mobile-friendly layout is essential for your newsletter's success.
Including social media follow and share buttons: Make it easy for your readers to connect with you on social media and share your newsletter with others.
Timing your emails correctly: Knowing when your readers are most likely to open your newsletter can help ensure that your newsletter does not get buried under thousands of other emails4 . For example, sending your newsletter in the morning when users are most likely to check their email can increase the likelihood of engagement.
Do Not Automate The Content; Automate the Newsletter
When catering to a large audience and maintaining many newsletters, we may have the temptation to use automation to send out newsletters directly from the latest articles. But that is a grave mistake, especially if we want to add value to our content.
There have been instances where people have received irrelevant automated emails. There is a high chance that people will unsubscribe from our newsletters if they receive such mail.
"The other reason I say this is because most people need to focus more on brand awareness in the beginning.

Increasing that aspect first will still help you increase conversions at the end of the day." 
- Neil Patel5
We must ensure that we create handcrafted content. It will assure our customers that we care about them and have personalized our newspapers just for them. 
Apart from content, everything else can be automated. Selecting the content, the workflow in the backend, newsletter templates, scheduling, and reporting - all of these should be automated to save time. A popular news portal focused on Drupal, recently published a detailed story on how they automate the newsletter publishing process using Drupal and Mailchimp.
Building Trust and Relationship
One of the main goals of a newsletter is to build trust and establish a relationship with your audience. To achieve this, you need to provide them with valuable content consistently. Whether news updates, industry insights, or helpful tips, the content should be relevant to your audience's interests and needs. By doing so, you can position yourself as an authority in your field and build credibility with your readers.
Moreover, you need to engage with your audience regularly. Encourage them to reply to your newsletters or ask for their feedback. Respond promptly to their queries or comments, and address their concerns or issues. This will help to build a stronger connection with your audience and show them that you care about their opinions and feedback.
Promoting Your Newsletter
To grow your audience and retain subscribers, you must promote your newsletter effectively. One of the best ways to do this is by leveraging social media. Use your social media accounts to promote your newsletter and encourage your followers to subscribe. You can also use paid social media ads to target your audience and reach out to potential subscribers.
Another effective way to promote your newsletter is by creating a dedicated landing page. This page should highlight the benefits of subscribing to your newsletter and make it easy for users to sign up. Ensure to include a prominent call-to-action (CTA) button encouraging users to subscribe.
You can leverage your existing email list to promote your newsletter. Send an email blast to your existing subscribers, informing them about your newsletter and encouraging them to subscribe. You can also offer incentives such as exclusive content or discounts to encourage more people to sign up.
Why Aren't People Opening Newsletters
Sometimes, the open rates will be low, even whatever we do. To understand this, let us put ourselves in our customers' shoes. We may sign up for hundreds of newsletters, and when we open our mailbox, we are flooded with them. In such a scenario, we may get annoyed and send all those emails to the spam folder.
Almost 75% of the mail we send remains unopened. And 50% of the remaining emails are considered useless.
To increase the percentage of readers, we need to realize that emails have a short lifespan and ensure that our subject line is attractive and our content is relevant.
Sending Mails at Right Times
We have mentioned it earlier and put much focus on it. We need to ensure we send the emails at the right time if we don't want to get buried under thousands of other emails.
During the weekdays, the best time to send emails will be before 9 AM or after 6 PM when our customers are not at work and have time to open our emails. We must also consider the time zones of our customers' locations before sending newsletters.
Conclusion
Newsletters are a valuable tool for publishers to reach and engage their audience. They allow for direct communication with subscribers, provide insights into audience behaviour and preferences, and can help expand reach through sharing and improved SEO. Furthermore, newsletters can be standalone, creating value and generating more subscriptions. To create an effective newsletter, it is essential to optimize content, tailor it to the interests and needs of your audience, and provide fresh, innovative content regularly. With these tips and a focus on creating a deep connection with subscribers, publishers can create successful newsletters that inform, educate, and retain their audiences.
Please contact us for a demo of how we have implemented the Editor's Pick newsletter for TheDropTimes.