E-commerce & Retail
Complete Guide to Ecommerce Outsourcing
The lure of starting an eCommerce business with little or no investment, enormous growth potential, and 24/7 operation each year draws so many people globally to venture into online business. 
90% of online businesses fail within 120 days of their startup 
For the lucky 10% who taste success, the going is tough as to keep the cost down, online sellers have to do all the administrative and operational business tasks by themselves. But this should not deter anyone from venturing into eCommerce as the rewards of success are huge.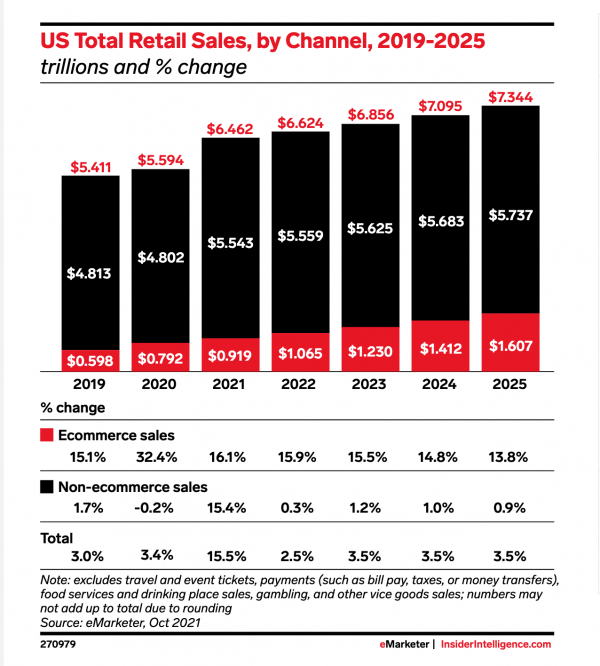 US eCommerce B2C retail sales are projected to grow at an average annual rate of 15% up to 20251
A business can achieve sustainable growth only if the online seller concentrates only on product sourcing based on quality, price, demand and, customer feedback and gradually adopts outsourcing for all other activities.
To make an informed decision about Ecommerce Outsourcing, this Step by Step Guide online sellers with the following information
What is Ecommerce Outsourcing?
Why outsource?
When is the right time to outsource?
What to outsource?
Where to outsource?
How to assemble and manage Ecommerce Outsource team?
1. What is Ecommerce Outsourcing?
Ecommerce Outsourcing2  is the delegation of certain functions in the business to another business or an individual outside the company or organisation who specialises in the subject task. 
The services provided by the individual may be for the activity in which the individual has acquired proficiency through specialisation, and it may relate to a particular aspect of running an online business. 
2. Why Outsource?
The main reasons3 why an online seller should consider eCommerce outsourcing4  are;
Focus: The focus of a successful eCommerce entrepreneur should be product sourcing with price, quality, and customer feedback as fundamental matrices. The business owner should quickly and economically outsource those internal processes that they usually are weak at handling.   
Competitiveness: In the global eCommerce marketplace, there is a significant disparity in labour costs from country to country. For eCommerce businesses located in countries with high labour costs, the only means to remain competitive with sellers in countries with low labour costs is to outsource as many routine business tasks as possible to drive down the labour cost and stay competitive.5
Flexibility: The dynamics of the global eCommerce market allow only those businesses to survive the change that can scale their business operation up or down as per the dictates of the market. One can achieve this flexibility6  only by outsourcing business processes.
Speed and Efficiency: By outsourcing redundant business processes, eCommerce businesses can take advantage of the outsourced vendor's expertise and equipment to enhance the speed and efficiency of their business processes.  
3. When to Outsource?
An eCommerce business should consider outsourcing under the following circumstances:
Rapid Growth: When an eCommerce business picks up growth7 , the seller wants to scale up all the operations immediately. It is time to outsource as it will provide flexibility to scale down when needed without making resources redundant.
Need time for Strategic Planning: 80% of the sellers' time is consumed by administrative tasks with only 20% time left for strategic work. The priority of a successful online seller should be strategic planning for sustaining growth.
Need to lower costs: During a downturn, you have to scale down the operations to lower costs. Outsourcing provides the flexibility to reduce costs without laying off workers and scale up the functions as and when required without incurring extra expenses. 
When core competency is needed: Maintaining a team for a task outside the core competency is expensive and time-consuming, limiting growth. By outsourcing functions outside core competency, a seller can concentrate on what they do the best.
Innovation is needed: Without innovation8 , you cannot sustain growth. Therefore one shouldn't waste the time required for innovation on routine tasks. Thus to save time for innovation, you should outsource all mundane tasks.
Skills and Needs do not Match: When an eCommerce business-related task needs to be done, but there is a lack of in-house talent to accomplish the job, then outsource it.  
Behind the deadline: If the in-house team is falling behind a deadline for a task, even if it is of core competency, you may outsource part of the task without giving up the entire task to meet the deadline without losing the grip on the core competency.
4. What to Outsource?
A successful eCommerce business does not run by itself. The owner does not sit back and relax while the revenue rolls in. There are so many behind the scene tasks that need to be done in order o run a successful online business. With business progressing, the owners neither would have the time nor the capacity to do them all by themselves or the luxury to ignore them. 
However, the good news is that the gig economy is booming, and a large pool of talents are available globally to accomplish a wide variety of tasks.9  Getting jobs outsourced related to online selling has never been easier than now. Below are some of the most important tasks10  every successful eCommerce business must consider outsourcing:
Product Hunting: Selling products online and all the effort to find these products is a continuous process. One cannot expect to sell the best- sellers forever. Therefore, the business should outsource product hunting to take advantage of the specialised skills of the vendors while saving time for other business activities. 
Product Listing Optimisation: An optimised product listing will have everything, from the image to the product title, complementing each other to convert a lead into a sale. Therefore, it is wise to outsource the product listing to use the specialised skills and expertise of the outsourcing vendor. 
Customer Service: Ecommerce demands 24/7 customer service, and it is impossible for the seller to answer the customer queries 24/7. Therefore, outsourcing to someone with customer service experience will make life easy for the seller and profitable.11  
Order Fulfilment Service: Order fulfilment involves clerical duties, which may not be difficult for a few orders, but even for more than 30 orders, the task can become overwhelming. For successful online traders, it is, therefore, advisable to outsource fulfilment services to an expert.
Website and Web Application Development: Outsourcing website and Web application development provide the eCommerce business with lower costs, full-time access, flexible recruiting, quick start, and savvy experts.12
Website Maintenance Services: Website maintenance requires custom website design, Interactive User Interface, online sellers, timely updates, and faster loading time. Therefore, successful online traders outsource website maintenance services to reduce cost, save time, increase profit, ensure high-end security to the website, and provide a high-end user experience.
Marketing Automation: Managing marketing processes and multifunctional campaigns automatically across multiple channels is known as Marketing Automation. Ecommerce businesses must consider outsourcing marketing automation: 

if the process is not the core competency, 
cannot find the right person to do the job internally, 
budget is not a significant concern, 
has vendor management skills, and 
requires fast deployment.

Social Media Marketing: Ecommerce businesses must consider13  outsourcing social media marketing:14

if affordability is not an issue, 
they don't have the content for social media posts, 
they don't have the brand voice and, 
they don't know how to engage with their audience.
5. Where to Outsource?
Outsourcing can be categorised into three types based on the vendor's geographic location concerning the client.
Offshore Vendor: Offshore vendors are located far away from the buying company, and it indicates either there are no vendors of similar skill available in the clients own or nearby location or the willingness of the client to work with vendors in the different time zone.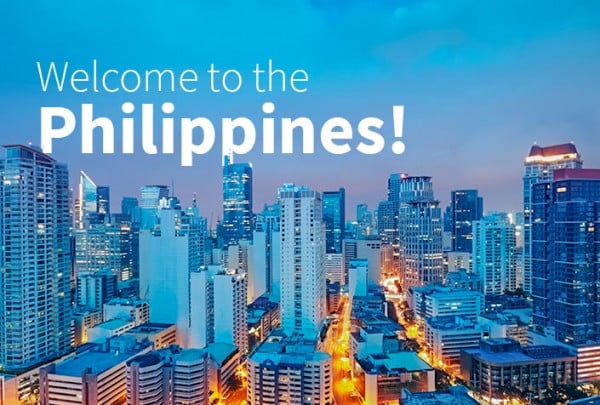 With 97.8% literacy, 92 million English Speakers, and 41 million highly trained workforce, Philippines is the world's top offshore destination for eCommerce outsourcing.15
Nearshore Vendor: Nearshore vendors are located in the neighbouring countries around the client's location.
Onshore Vendor: Onshore vendors are located within the country in which the client is located. It indicates the availability of the skill within the client's own country of location, and there is no or little difference in labour cost to opt for other options.   
6. How to Manage Outsourced Vendors/Teams?
Outstaffing vs. outsourcing offers numerous benefits to the online seller, but it also has challenges. Here are some handy tips16  to overcome the difficulties of outsourcing and retain outstanding vendors for the long term:17
Clear Terms: Terms of service like, payment, deadline, and extent of the work should be clear.
Respect Time Zones: Respect the vendors time zone while communicating.
Communicate: Communicate frequently to clear any ambiguities. 
Use Proper Tools: Use project management tools to check performance against predefined metrics.
Maintain Transparency: Maintaining transparency will allow the timely completion of the project.
Keep Instructions Simple: Keep the instructions simple and relevant.