Google Analytics
How Zyxware Leverages Looker Studio and Google Sheets to Set Up GA4 Annotations
Introduction
Annotations act like digital sticky notes in analytics, helping you remember important details and stay updated on your marketing performance. You can attach these notes to your Google Analytics graphs as reminders.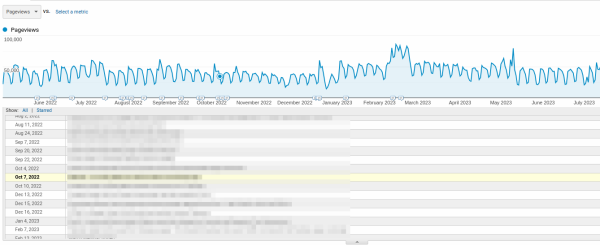 If you're familiar with Universal Analytics, you'll notice the absence of this feature GA4 Annotations, in GA4. However, Google Analytics 4 offers something even cooler: Property Change History. Rather than manually adding notes, this feature tracks changes made in your analytics account. A comprehensive report lists these changes, specifying when and who made them.
While this is useful, it's not a complete substitute for those who heavily rely on the annotation feature. Many of our clients use annotations effectively to monitor major campaigns, key website features/changes, and especially changes affecting SEO. For those frequently running SEO experiments, the annotation feature was invaluable.
What you can Track with the Property Change History Report in GA4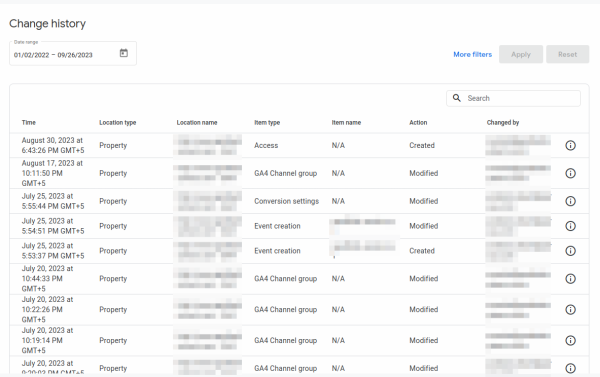 The Property Change History reports (Admin -> Property -> Property Change History) in GA4 provide valuable information, including:
Time: This tells you when the activity occurred.
Location Type: It specifies whether the change was related to your Analytics account or property.
Location Name: This is the name of the Analytics account or property where the change happened.
Item Type: It clarifies what kind of item was altered, such as a data stream or a Google Ads link.
Action: This indicates the specific change that was made to the item, like creating or modifying it.
Changed By: You can see which Analytics user was responsible for the activity, and it also captures certain automated system changes.
These details help you keep tabs on all the important changes made to your GA4 account.
Why Do People Still Miss Annotations in UA? 
What most of our customers miss the most is adding custom notes , such as GA4 Annotations, to the time series analytics chart. This absence is a significant limitation for those accustomed to UA's annotation feature. Currently, in GA4, there's no way to track broader organizational changes like CMS migration, data migration, or landing page updates.
A Solution for Annotations in GA4 with Looker Studio and Google Sheets 
We leverage Looker Studio's capability to blend multiple data sources. For Zyxware and our clients, we create a Looker Studio report that combines GA4 traffic data with GA4 annotations added in a Google Sheet.
The Tutorial
Loves Data has published a detailed video tutorial offering step-by-step instructions for setting up GA4 annotations with Looker Studio.
If your organization needs GA4 and Looker Studio support, or if you're seeking guidance on optimizing your analytics, contact us. We're here to help you achieve your data-driven goals.