Digital Business Strategy
5 Best Employee Experience Trends That Will Shape Business in 2023
The employees, well-versed in the latest employee experience trends, are the backbone of any organization. No matter the money, technology, or leadership you possess, you can't give wings to your innovative ideas without a talented team backing you up.
"Focusing on employee experience is the most promising competitive advantage that organisations can create." —Jacob Morgan
Around 87% of employees expect their employers to support a healthy work-life balance.1 Yet, many of them fail to do so. It is why you observe movements like the Great Resignation that affect the productivity of organizations across the globe. That makes a better employee experience much more crucial in today's day and age.
Throughout this article, you'll learn how to bring about a better employee experience, the digital means at your disposal, and the latest employee experience trends you can adopt.2
What is Employee Experience?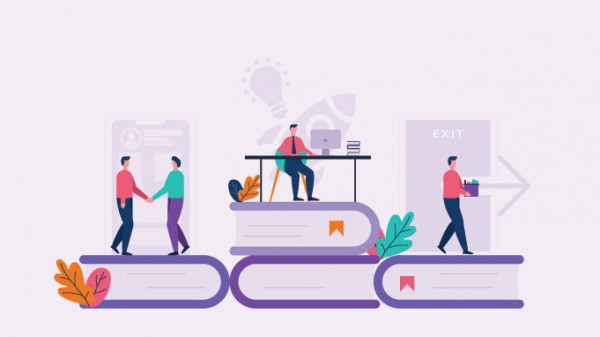 Everything that an Employee Experiences, from the job listing and interview to joining and working within an organization, comes under employee experience.
Unlike in the olden days, the need for enhancing the employee experience is more significant than ever. Your employees have some expectations other than monetary gains from the job.
The digital age means that they require competent digital hardware with the latest software to back it up. Your employees need bonafide medical insurance, adequate leaves, flexible work hours, and back pay. Fail at any of that, and you ruin the relationship that won't likely build back up quickly.
Benefits of Employee Experience
Improving the experience of your employees requires significant investment. Yet, if you're able to do it, you can avail of several benefits long-term. Some of the key advantages include:
1. Better Employee Satisfaction and Retention
The straightforward fact is that if you work for your well-being, it uplifts the general mood and provides a positive perspective toward your organization. They may remain faithful to your cause and don't overthink when declining job offers from your competitors.
2. Increased Profit Margins
Happier employees lead to improved workflow and more input, resulting in greater profits for your venture. Moreover, they are likely to take on extra working hours should you offer the appropriate incentives.
3. Optimised Efficiency via Automation
When considering methods to improve employee experience, you should apply automation-based software for reviewing performances and addressing grievances. It increases the organization's overall efficiency as there is less time wasted on collecting data regarding any hiccups.
4. Retention of Exhaustive Resources
Investing in employee experience means giving them more opportunities to work from home. It saves on transportation and fuel costs benefits your bottom line and keeps your business eco-friendly.
5 Best Employee Experience Trends for 2023
Enhancing the employee experience in the workplace entails more focus on the technical side. A survey from Gartner finds that over half of all employees in an SMB consider themselves proficient on at least one digital device.3 As almost all employees work through digital devices, your strategy should focus on the same.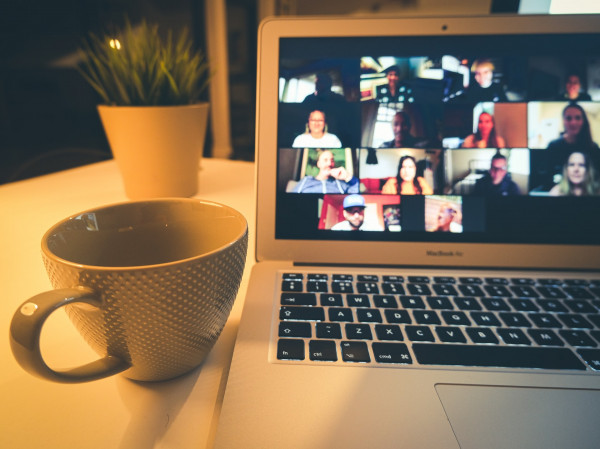 You can observe a few common employee experience trends among major industries globally:
1. Creating a DEX Team
Improving the employee experience starts with creating a Digital Employee Experience (DEX) team. It is a highly specialized group of people part of the HR who employ and maintain the necessary resources for employee experience.
2. Device Health and Performance Tracking
A popular trend is using software like McAfee LiveSafe to monitor the status of devices provided to employees. Software like this creates a weekly or monthly report that lets you know about any issues with the device.
If required, you can also monitor any unauthorized usage that poses a risk to the integrity of the company database. You don't need to worry about antivirus updates, although you can automate the process with just a few clicks.
3. Decentralised Ideation with Centralised Prioritisation
Brainstorming sessions are becoming more prevalent among most companies. Creativity, when practiced in a group, yields far better results. Decentralized ideation fetches employee experience ideas from several perspectives, but you can prioritize the focus to ensure that the process doesn't deviate from the topic.
This way, you can obtain employee suggestions for company improvement without requiring numerous interviews. It will also build faith in the employer as a caring leader rather than a stern boss.
4. Establishing In-House Cloud Solutions
Many organizations prefer outsourcing their cloud solutions to save on costs. However, establishing in-house servers creates a more controlled environment and increases security around sensitive data.
Furthermore, it makes for easier maintenance of the hardware and software that most of your employees might be familiar with. It saves time to coordinate repairs from personnel that may not be in the same country as you.
5. Insights and Contextual Surveys
Before you begin working on issues that may pose a problem for your employees, getting the whole context beforehand is best. Platforms like Typeform and Qualaroo can help create contextual surveys for your employees early, making it easier to tackle issues once you have the relevant feedback and data set.
Best Ways to Improve the Employee Experience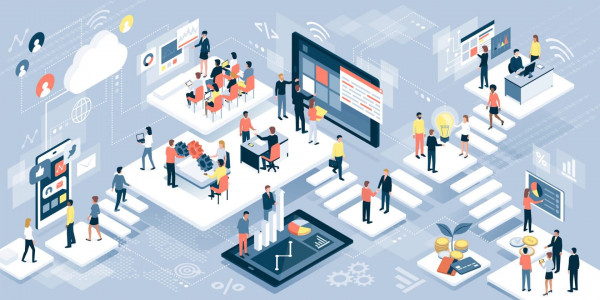 "If you can't measure something, you can't understand it. And if you can't understand it, you can't improve it." —Dan Ryan
In 2022, the best ideas to improve the workplace involve making it as quantifiable as possible. Using hard figures and data can bring about positive changes without requiring too many resources.
As per DEX experts, you can adopt the following means to improve employee experience:
1. Defining Employee Personas
Most of your employees are more likely than not familiar with digital identities through social media. Therefore, bringing the same identifiers to work can do much more good..
Software like VMware can enable you to create a specific digital profile for each employee. It can help enhance their experience individually while allowing more effective remote communication.
2. Creating Interactive Platforms for Both Employees and the Audience
Customer Relations Management (CRM) is hard to pull off when employees have to cut through the red tape before communicating with the customers.
You can improve your customer relations and marketing strategies utilizing software like Microsoft Dynamics and Salesflare.4 These can help create a common ground for your employees and customers, with you getting consistent updates without intruding on the channel.
3. Optimise Digital Spaces for Mobile Devices
At the beginning of 2021, more than 5.2 billion unique mobile phone users existed worldwide.5 That number only grew in the past year, prompting many big tech firms to rethink their marketing and HR strategies.
It pays to curate your employee's digital experience for mobile devices. Platforms like Google Workspace and Cisco Jabber can help manage tasks and schedules on Android and Apple smartphones. So, the team stays updated even as their workstations remain off.
4. Simplify HR and Payroll
The demand for fair compensation is an employee's right. While you may do your best to deliver a good paycheck, it helps to understand your employee's contribution breakdown.
Perhaps, they deserve something extra for the effort, or you missed out on a potential fine for poor performance. Programs like Paychex and OnPay can empower small businesses to manage payrolls and HR reports.
Conclusion
Times are changing rapidly in favor of even more digitalization. The pandemic has made employees realize their part and reliance on digital resources. Thus, the employee experience trends follow up accordingly.
You can aspire for more than substantial profits with the right tools. It could help grow your organization into an entity that remains efficient without sacrificing goodwill, something hard to imagine in a calculating and competitive world.
Contact Our Team for any Digital Consulting and Business Strategy Services.