Careers
Zyxware Technologies Partners with ICFOSS for the Back-to-Work Program for Women
The Back-to-Work program for Women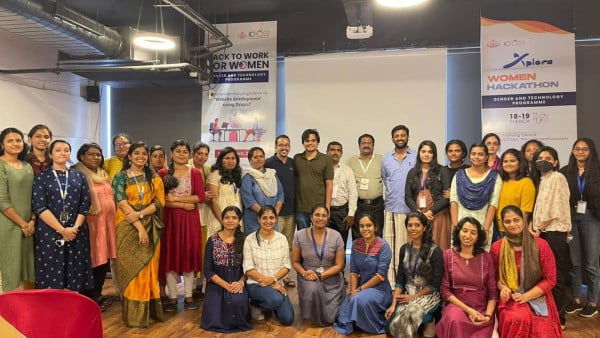 The Back-to-Work program is a  residential program focused on helping women who have taken a career gap due to familial responsibilities get back into the workforce, and gain new skills in the free software domain. Earlier editions of the program included 'Software Testing' in July 2019 and 'Android Development' in November 2019. This time, the program ran its 5th edition, and was held from 1-19 March 2023 at ICFOSS, Thiruvananthapuram, and focused on developing experiential platforms using Drupal.
The Director of Programs at the Drupal Association, Von R. Eaton, addressed the group of 26 women professionals who participated in the program via a live Zoom call on March 17, 2023. The presentation covered various aspects of Drupal, including Drupal.org and the Drupal Association. Von emphasised the importance of documentation, Drupal security, and non-tech contributions.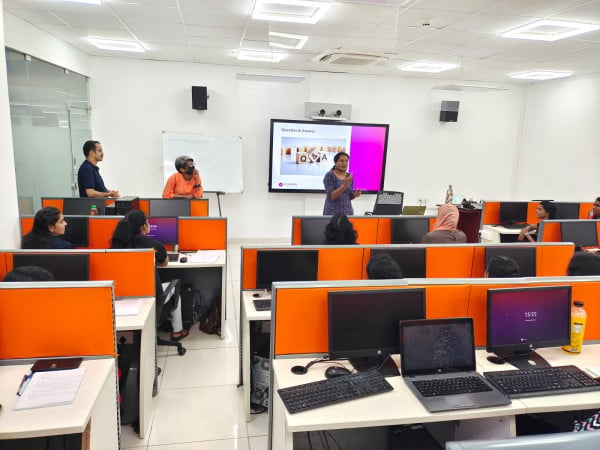 Mrs. Krishna RP, a project manager from Zyxware, also addressed the group of women in a session that focused on balancing work and life as a female employee focused on building one's career.
About ICFOSS
ICFOSS, short for International Centre for Free and Open Source Software, is an autonomous institution under the Government of Kerala, India. Established in 2009, ICFOSS aims to promote free and open-source software in various domains, such as education, e-governance, healthcare, and more. ICFOSS works closely with other government agencies, academic institutions, and industry players to promote Free and Open Source Software (FOSS) development and usage.
ICFOSS has been instrumental in promoting the use of FOSS technologies in various sectors, including education, e-governance, and healthcare, and has been a key player in shaping India's free and open-source ecosystem. ICFOSS also conducts training programs, workshops, and seminars to promote FOSS development and usage. 
Zyxware as a Technical Partner
Our commitment to Free Software Philosophy
Zyxware has a strong commitment to the Free Software philosophy, which aligns with the values of ICFOSS and their initiatives. Free Software is software that respects users' freedom and allows users to run, copy, distribute, study, change, and improve the software. By adhering to this philosophy, Zyxware is committed to enriching platforms and a deep commitment to individuals and their agency. Zyxware is also committed to a privacy-centred data strategy directly resulting from the company's adherence to the Free Software philosophy.
Expertise in Drupal Development
Zyxware has years of expertise in Drupal development and is one of the world's top 10 contributors to the Drupal community, making the company an ideal technical partner for this program. As a technical partner, Zyxware worked closely with the participants to provide training, support, and guidance on website development using Drupal. The program was an excellent opportunity for participants to gain practical experience in web development and build their confidence and skills to re-enter the workforce.
Conclusion
Zyxware is excited to have been a part of the Back To Work for Women program, which helped expand the Drupal talent pool, helped women get back to the workforce, as well as gain practical experience in the development of web experience platforms. By providing training, support, and guidance, Zyxware helped participants gain the skills and confidence they needed to succeed in their careers.