Security
How to Build and Improve Your Digital Assets Strategy in 2022
Digital assets are being widely adopted in most sectors today. There's an influx of digitization of traditional assets—especially in the financial or health industries—that must be protected from cyberattacks and data breaches.
It has become necessary due to the increase in the number of cyberattacks. According to data by IBM and the Ponemon Institute, the cost of data breaches in the U.S. in 2021 was $9.05 million.1
Therefore, organizations that handle sensitive or private data have devised ways to build and improve their digital asset strategies. Here are some of the ways to develop these strategies in 2022.
What Is A Digital Asset?
A digital asset is essentially any digital representation of anything that has associated value to an individual or organization. Digital assets can be text documents, audio, graphics, a website, a presentation, or a database.
Since they are stored in digital formats, it is easier to transfer ownership of assets without using paper documents.
Organizations need digital assets because they are a systematic way to manage information and data required to execute company activities.
How To Build And Improve The Digital Assets Strategy
Here are some tactics you can use to build your digital assets strategy.
1. Identify All Your Digital Company Assets
Digital assets have become a crucial component in any business; therefore, you need to be aware of them. Before developing a strategy, you must create a list of your company's digital assets. It is crucial for business owners to ensure that they know what the company owns.

Digital company assets can include the company website, content and domain name, client lists and customer information, visuals and photos created by the company, apps, business processes and manuals, and intellectual property like patents and trademarks.

In addition,2 research by Statista shows that the number of active social media users will reach 3.4 billion by 2023; therefore it's an avenue for business growth. For this reason, you must also include the company's social media accounts and posts. Once you have a list of all the assets, it becomes easier to build and improve your strategy.
2. Update Your Operating Systems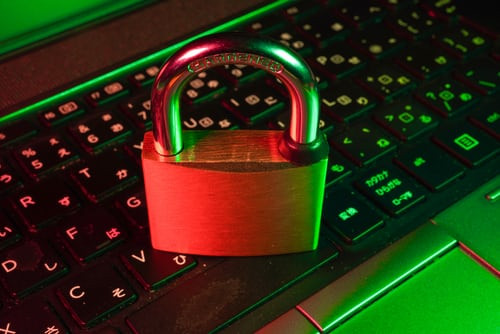 Hackers can easily access sensitive data and digital assets if there are security loopholes and weak areas in your company system. You can avoid this by ensuring that your digital asset protection and operating system are up to date.
As per Check Point Research, businesses experienced 50% 3 more cyberattack attempts per week in 2021. This security concern is also an issue in the corporate and public sectors,4 which risk losing confidential client data; therefore, it's becoming more important to use multiple security measures.
To ensure that the digital assets are safe, you must follow Wi-Fi security best practices. Regularly change the network name, update the software and firmware, and enable the firewall.
3. Educate Employees
You need to limit access to all digital company assets and applications to the team members who need to use them. Additionally, you must include permissions in the applications and select who can edit, access, or download the digital assets. You can also keep the applications secure by storing encrypted passwords online.
It would help if you also implemented employee education to build and improve your digital asset strategy. Team members should know how to protect the company's digital assets and cybersecurity best practices when using specific applications.
For instance, if your company handles sensitive customer information for payments, the employees need to know the difference between privacy vs security. 5 . While data security prevents unauthorized data from leaking, privacy ensures that sensitive data is stored and transmitted with the owner's consent.
4. Source Cyber Insurance
Insurance covers the investigation costs, business losses incurred to manage the crisis, lawsuits, and extortion costs. Cyber insurance is essential because it covers expenses related to internet-based risks. Investing in cyber insurance will protect your digital assets in case hackers access them.
Your company can bounce back with the right insurance even after a hack. When getting this for your company, ensure you read the fine print to understand the terms and conditions.
5. Secure Authentication
On top of limiting access to your digital assets, you need to add extra layers of protection for sensitive data. According to a report by Microsoft, two-factor authentication blocks 99.9% of automated attacks.6 You can implement this authentication on multiple company applications such as Google Drive, Gmail, and Slack to keep your data safe.
Once you have this in place, it becomes harder for hackers to access digital assets, even when an employee's password has been compromised.
What Are The Common Vulnerabilities Of Digital Assets?
Phishing Attacks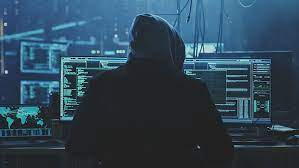 Phishing is a cyberattack used to steal user data such as credit card numbers and user login credentials.
It happens when a user opens a malicious link that installs malware in a system, which can devastate a business. Therefore, it can lead to the loss of digital assets.
Cybercriminals commonly use this method to steal from retail card accounts. To protect users from phishing attacks, businesses such as banks use tokenization, which removes sensitive payment and personal data from internal systems and replaces it with a token.7 With tokenization, there's no raw data to be exposed during a breach of your environment.
Cloud Storage Vulnerabilities
Cloud-based technology is one of the key tools being used by organizations to enhance the consumer experience in 2022.8 Cloud-based solutions make operations more secure and convenient. However, trusting cloud providers can sometimes be risky for an organization if that provider doesn't have sufficient security measures.
Cloud providers have become a target for malicious hackers despite their stringent security protocols, which leads to data breaches, data loss, and compromised credentials. Therefore, you must entrust customer and corporate data with only reliable cloud providers if you have digital assets.
Ransomware Attacks
Ransomware is the most common form of cyberattack globally, leading to hefty losses in many businesses. Ransomware is malware that encrypts an organization's data, making it impossible for the data owners to access it until they pay a fee. Banks are the top targets for ransomware attacks since they hold sensitive digital assets such as card information and bank accounts. Your digital assets strategy should include ways to protect them from such attacks.
Summary
Organizations in different sectors are shifting to using digital assets to align with their digital transformation strategies. Although digital assets are now commonly associated with cryptocurrency and blockchain technology, they are not limited to this sector.
Every innovative industry needs to have digital assets and a strategy to protect them. As an organization, you also need to educate the employees and invest in digital asset protection.