The new and latest technology developments have brought about many changes in the media and publishing technology—pushing them online, where the audience is today. Content will help you stand out, but you also need to focus on the website's appearance, security, and user-friendliness. 
Here is where Drupal plays an important role. It is an open-source content management platform for web development. 
Let's understand why Drupal 9 is a good fit for the media and publishing industry. 
Why should you choose Drupal 9 for the media and publishing industry?
The medium of communication may have moved online, but the main aim of any press or publishing house is the same. They want to reach and communicate with their audience. To do that, they need to create and publish content in photos, videos, audio and texts digitally on their website. 
It is where you can use Drupal 9 to create and maintain content-heavy sites, publish and schedule content with standardised guidelines and use multilingual translations to reach audiences in different parts of the world. The most important aspect of using Drupal 9 is that it allows you to customise everything from the colour themes to the web display.
It doesn't just help you manage your content securely. Drupal enables you to personalise user experience, create mobile-friendly interfaces, integrate with social media, monetise websites and offer users a secure web portal. It also allows you to analyse the web traffic and make necessary changes. 
Drupal makes it a good match for the media and publishing industry combined with all the other aspects. Now that you understand what you can do with Drupal let's check out the best themes that you can use for your media website.
8 Best Drupal 9 Themes For Media and Publishing Industry
Barrio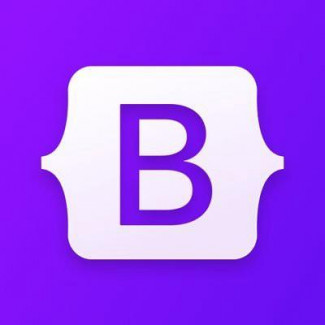 Barrio is a Bootstrap 4/5 based theme, valid for the media and publishing industry. This Drupal 8/9 theme serves as a base theme on which you can add different styles. It has configurable column layouts, automatic 1, 2 and 3 column layouts, customisable twig templates, message customisation and predefined Google font combination. It also offers Colour module integration on subthemes. It enables you to use a variety of styles for different elements like dropdown menus, fonts and more. Drupal markup is completely overwritten as standard Bootstrap 4/5 markup using from roots twig templates referencing only to Bootstrap CSS, and little custom CSS. Barrio is Flex based on whatever is not covered by Bootstrap.
Showcase Lite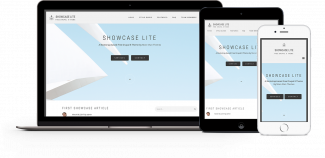 Showcase Lite is a Drupal theme based on Bootstrap 3 that offers mobile-friendly layouts. The theme includes clean HTML5 and CSS3 codebase, 1, 2 and 3 column layouts, 34 configurable block regions and superfish menus. It also offers intuitive navigation with touch-enabled and keyboard accessible dropdown menus.
Creative Responsive Theme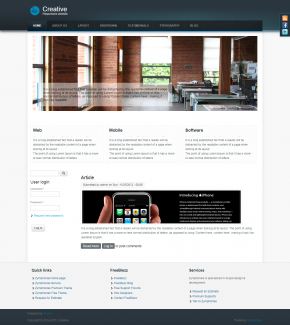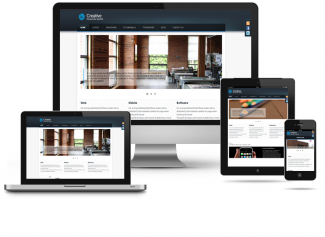 Creative Responsive theme is a modern and lightweight Drupal 9 compatible theme. It does not depend on any core themes and is a minimalistic yet responsive theme. It has clean HTML5 markups, a multi-level dropdown menu, responsive hero banner, 16 block regions and social media integration. It also offers a choice between 1, 2 or 3 column layouts and Nivo Slider that helps feature banners and add slides to the slideshow.
NewsPlus Lite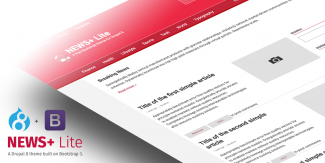 NewsPlus Lite is a mobile-first Bootstrap 3 based lightweight and responsive Drupal 9 theme. It is designed for the media industry, specifically the news and magazine websites. It offers 3 column layout, clean HTML5 and CSS3 codebase and a rich footer. 
Magazine Lite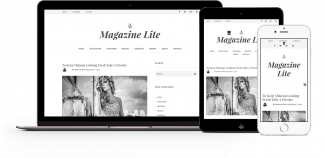 Magazine Lite is a Drupal 9 compatible theme based on Bootstrap 3 that helps create stylish and sleek news and magazine websites. It uses HTML5 and CSS3 languages, provides mobile-first layouts, offers superfish menus and supports 1, 2 and 3 column layouts.
Photographer
Photographer is a responsive and modern one page Drupal 9 theme based on Drupal blank theme. It offers a responsive and mobile-friendly layout, easy navigation, jQuery Drop Down Menu, Font Awesome Integration and social media integration. It also allows customisation options to insert copyright and to set the style for links, body and more.
Electra
Electra is a SAAS based Drupal 9 compatible theme that uses modern design to help you attract visitors to the site. It uses the latest Bootstrap 4 version and was specifically developed for media websites. It allows more control over the website with custom block types and customised theme options. You can change header colours, set default article headers settings, manage link styles and choose a background image. It also offers unique login, the latest Font Awesome 5 free icons, registrations and forgot password page.
Easy News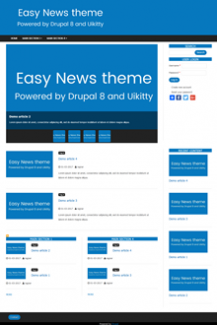 Easy news based on Uikit scripts and styling is a lightweight and responsive theme suitable for news publishing websites. It offers features like responsive grid layout and right sidebar, dropdown menu for small and medium devices, image optimisation, responsive inline images, and hover effect for buttons, thumbnails and badges. You can customise colour schemes, teasers, comments and user profiles.
Drupal 9 offers more such happening themes that will make your website user-friendly and add style to it. Which of these themes have you used, and how has it benefited your websites?
Source: www.drupal.org