Digital Business Strategy
How 3ie Uses Evidence Gap Map To Enable Global Development by Directing Scarce Resources to Effective Interventions and Under Researched Areas
Introduction
The International Initiative for Impact Evaluation 3ie is a leading non-profit organization striving to improve lives in low-and-middle-income countries.
They finance, and support the generation of high-quality for making informed decisions and filling data "gaps" in the sector, sub-sector, or an area.
3ie has conceptualized an Evidence Gap Map (EGM) to effectively measure policies and programs' impact in sectors like education, poverty, environment, and more.
It empowers decision-makers to evaluate the impact of development interventions. It also assists researchers in identifying "gaps" for the future scope of conducting studies.
EGMs are interactive maps of theme-based collection of existing and ongoing systematic reviews and evaluation of impact in various fields.
This case study highlights the development and our approach towards building a digital platform where 3ie's evidence gap maps would live and continue to provide information aiding global development.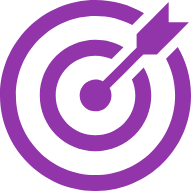 Challenges
---
Knowledge is instrumental in bringing change and development in every field to make educated choices. The same is the case in global development, including growth in low-and-middle-income countries. The existing reports and studies try to represent the interventions, their impact, and other findings.
But, the challenge with most reports today is that they're sitting on a corner of the internet, not getting many downloads, proving to be these reports are not user-friendly and do not help comprehend the research findings, let alone implement them.
The World Bank states: 31% of the reports are never downloaded. So they wanted reports where filtering the search, navigating, and comprehending research would be easy.
Another challenge is the accessibility of these reports and knowledge assets. The maps come along with easy-to-read and understand summaries to enable sharing, downloading, and accessing the information in a user-friendly manner on the EGM portal. Users can download it, share it, view it, and keep it with them to access it anytime.
---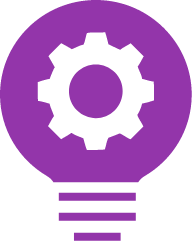 Our Approach
---
However complex, the project was built with a strategy that ensured the website could take high-volume requests, function even when the original website is down, and keep data loading issues at bay.
Another aspect of the project was to make the information accessible. Accessibility would allow the decision-makers and researchers to filter their searches based on the regions, topic, and more and download their preferred reports. It also meant the maps should have the ability to link to user-friendly learning assets.
---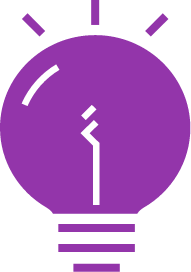 Solution
---
Laravel Nova was chosen as the platform for developing the Evidence Gap Map portal. Being open-source, it comes with filtering and customization abilities that make it a reliable choice for this portal.
Next, we suggested replacing Hi-Chart (a previously used tool in building this portal).
D3.js is a JavaScript library that brings statistics to life with its data-driven approach. Plus, it's a preferred data visualization tool for several reasons as listed:
It eliminates data rendering issues
It makes data interactive
You can work with high-volume data in D3.js without any hiccups
Finally, the portal is designed in such a way that allows its functioning even if the leading website is down.
---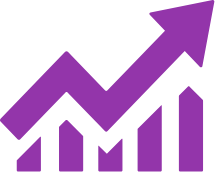 Result
---
The conceptualized platform is constructed to showcase evidence gap maps that enable global development and come in handy for organizations, policy decision-makers, and researchers.
The platform is in the testing stage, and we will update this case study as it's made live.
For bringing your business' concepts to life with digital transformation, reach out to Zyxware Technologies!
---