INSEAD Annual Report Launched
On 04/04/2019, INSEAD launched its Annual Report 2018 in a brand new form - A microsite built on Drupal.
It is exciting to see one of the world's premier management schools roll out its annual report on a Drupal solution. As a Signature Supporting Partner of Drupal, we're extremely proud to have built the website.
The idea of having an interactive website for publishing the Annual Report was indeed a novel one that not many in the higher education sector was looking at. The INSEAD digital team, Zyxware, and Perfect Day worked together to reimagine how the annual report can be presented in a digital form that enhanced the experience of the audience as it surged through the achievements of the institution. The prime focus was given in bringing the essence of the institution to reflect in the report.
From the moment we had the technical workshop at Fontainebleau, France, we knew it was an ambitious project as the whole website was to be built from scratch in 2 months; from creating a new identity to interviewing stakeholders to building, testing, and launching the new site.
The site has been designed around the 10 key focus areas in the past year.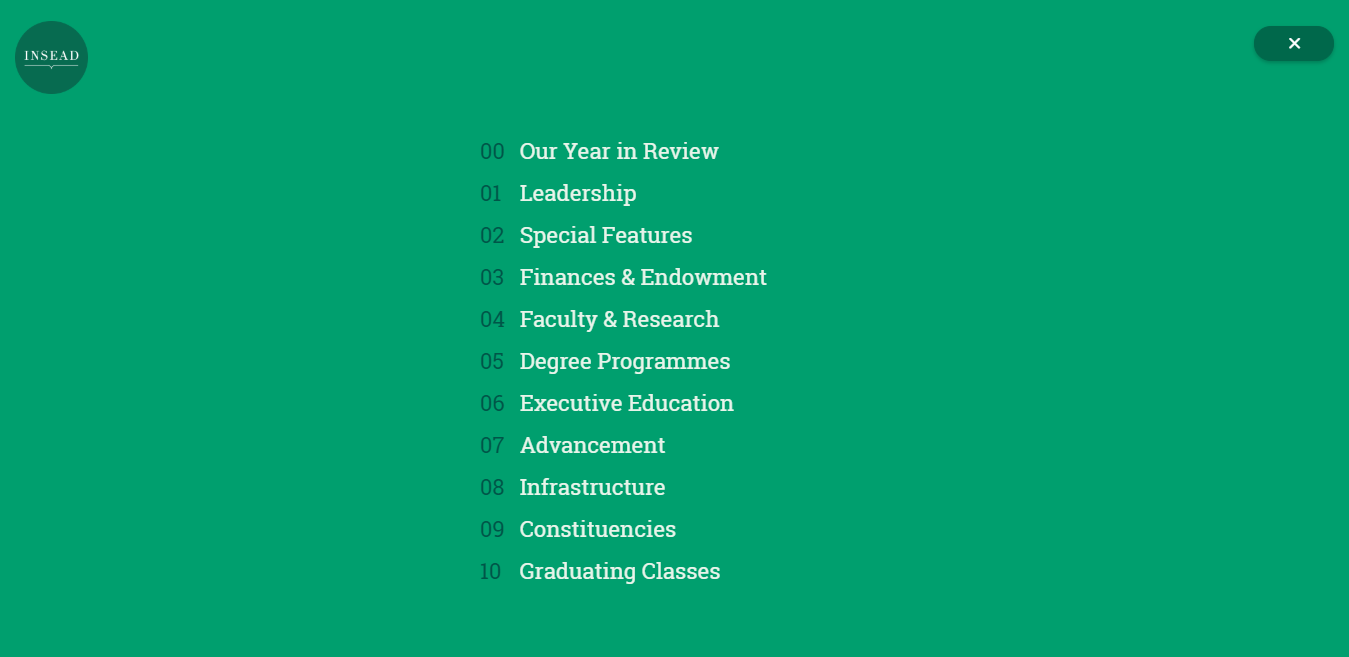 The content has been laid out hierarchically for easy navigation which ensures all information about any particular topic is available to the reader at a couple of clicks.
The content authoring workflow was another critical aspect of the system. Content is authored, maintained, and updated by a multitude of content authors across various departments and initiatives.
The new Annual Report website has essentially captured the idea of INSEAD and has come out as a beautiful flagbearer of the achievements of the institution in the past year. We hope to see more such innovations from INSEAD setting the path for others to follow.