Bitcoin Mining
Top Companies Accepting Cryptocurrency as Payment
When Bitcoin was first introduced in 2009, not much was known about digital currency, let alone how to pay with cryptocurrency. Fast forward to 2022, blockchain is one of the fastest-growing ecosystems of the 21st century, with top entrepreneurs like Elon Musk investing close to billions in it.
So what's the fuss all about? 
By the end of this article, you'll find out companies that accept cryptocurrency as a payment method, the benefits of paying with cryptos, and how you, too, can implement it in your business.
According to research1  conducted by Stanford University, cryptocurrency's future is filled with limitless potential. No wonder top companies are diving into it.
Let's start by taking a look at the perks offered.
Why Pay with Crypto?
1. It's cheap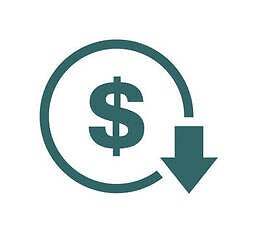 Paying for items with credit and debit cards will cost about 2-3 per cent transaction charge. Although these numbers may seem negligible, they can bring significant losses to small businesses. When you pay with cryptocurrency, no third party is involved, and the percentage is reduced to only 1—making it a far better option.
2. Faster transactions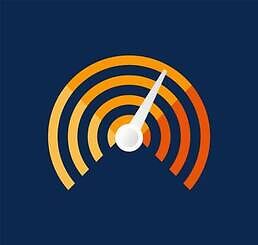 Typically, it takes about three to five business days to make an international payment. It can be very frustrating, especially if you're short on cash.
On the other hand, cryptocurrency transactions only take minutes, and your payment is processed even before your coffee break ends.
3. Eliminates Chargebacks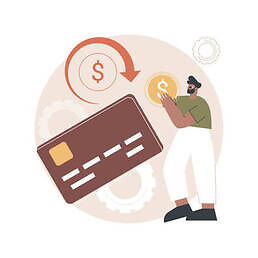 Chargebacks occur when a customer complaints to their bank to dispute a transaction, leading to reimbursing the total amount they paid. Some do this maliciously, and there's little you can do about it.
When customers pay with cryptocurrency, all chargeback possibilities are eliminated as the transactions are done between the two parties.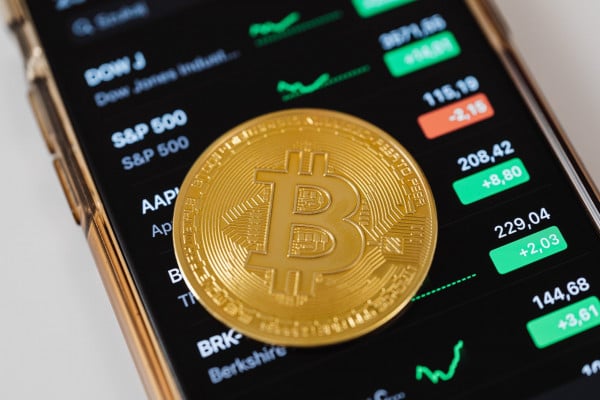 Now that we know the benefits, let's look at companies that accept cryptocurrency as payment.
Top Companies that Accept Cryptocurrency as Payment
1. Starbucks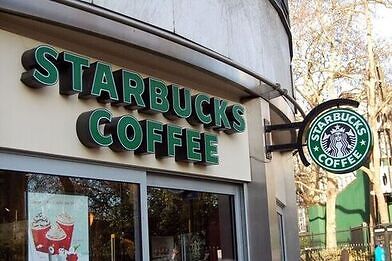 Starbucks has been operational for over 50 years and is widely loved by many US citizens. It's easy to see why they're widely accepted as they offer perks such as free birthday treats and a loyalty program that boosts repeat purchases.
In March 2021, Starbucks officially announced2  that customers would now pay with cryptocurrency for their food and drinks. It would be aided by an app called Bakkt that enables cryptocurrency conversion to US dollars. The information is then saved on the Starbucks app, and the order is made complete.
The app was tested by more than 500,00 people and has proven to be successful up to date. 
2. airBaltic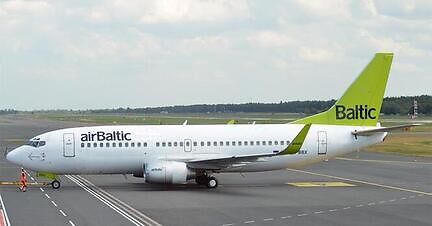 Companies in the tourism industry have not been left behind. They have heard of the blockchain ecosystem and dived into them head-on. In 2014, airBaltic was among the first companies to let clients pay with cryptocurrency and the first aviation company to do so.
It paved the way for other aviation companies such as Fast Private Jet, LOT Polish Airlines, and Peach Aviation.3
Adopting crypto as a payment method has gone a long way to reassure clients that their transactions are safe and secure.
3. Coca-cola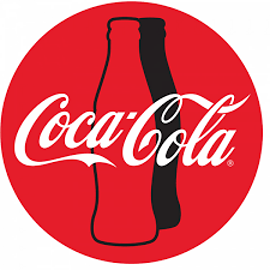 With the beverage company selling products to clients in over 200 countries, it was only a matter of time until they joined the cryptocurrency train. 
Well aware that those who refuse change are kicked out of the market, Coca-Cola partnered4  with the Centrapay platform to allow customers to pay with cryptocurrency.
As of 2022, vending machines that accept cryptos can be easily found in New Zealand and Australia.
4. Microsoft
More than half of the world's population has heard about the tech giant Microsoft. They are widely known for their amazing products and Operating Systems that have catapulted technology to where it is today.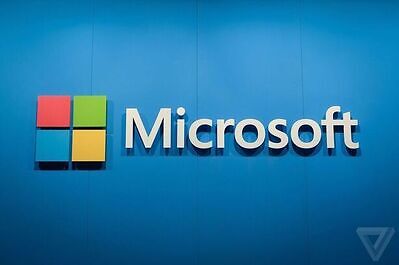 In 2014, Microsoft announced that they would be partnering with BitPay to allow customers to pay with cryptocurrency.5 Individuals could now add credit to their Microsoft accounts using bitcoins to buy various products and games such as Xbox.
However, Microsoft has been hot and cold about its decision. In 2016, they declared that they would no longer be among companies that accept cryptocurrency as payment. A few days later, their declaration was overturned and has stood to date as they still encourage buyers to pay with cryptocurrency.
5. Pizzaforcoins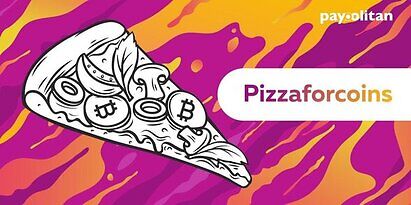 If there's a company that has been extra enthusiastic about cryptos, it's Pizzaforcoins. It is due to their cryptocurrency-only payment method, which began in 2013. Yes, you heard that right. They don't even accept cash.6
The bitcoins paid by customers get converted to US dollars used to pay for the pizzas. Even though their services are limited to the US, they have boosted digital currency tremendously.
6. Paypal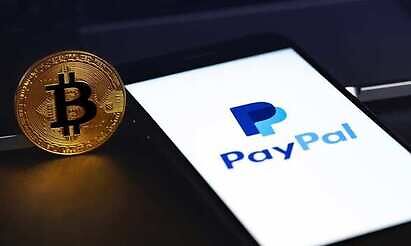 Although they were a little late to the party, Paypal joined in and hopped on the digital currency train. They announced the 'Checkout with Crypto' in March 20217 and are now among companies that accept cryptocurrency as payment methods.
Paypal users are free to use crypto at checkout for their purchases. The users can also buy, hold or even sell cryptocurrency directly. 
In addition, real-time crypto prices can be directly viewed from the Paypal site once a user logs into their account. 
7. Shopify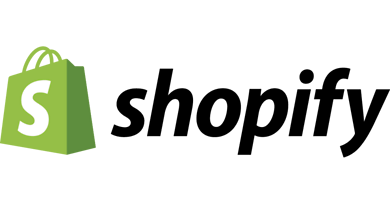 Shopify is among the largest e-commerce platforms that support businesses. Creation of online stores, inventory management, and shipping are but a few of the services they provide. No wonder they're widely loved by business people across Canada and the USA.
Shopify came in handy during the Coronavirus pandemic period when many physical businesses had to convert to online ones. 
Shopify incorporates transactions with over 300 different cryptocurrencies8 , allowing its clients the diversity they need and the freedom to pay with cryptocurrency.
8. Twitch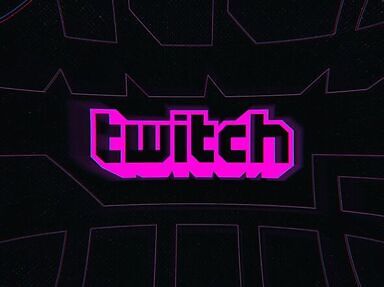 With billions of streaming hours in 2021, Twitch is indeed one of the best streaming platforms in the world. Initially, it was intended for video games, but the platform has expanded to include talk shows, music, and even a couple of TV series over the years.
The platform allows viewers to donate to streamers, and in 2020, they incorporated Bitcoin as a form of donation.
The system has been tried and tested; the only thing left is for you to implement it, keeping in mind that only those who embrace change can survive9 . Here's how:
a) Set up a Bitcoin wallet
Start by installing the bitcoin app on your smartphone, preferably one for work. Once the app is installed, your bitcoin wallet is autogenerated. You can now receive and store bitcoin in your wallet.
b) Put up a sign
It is how you get the word out that you accept Bitcoin. This simple act creates awareness and lets your customers know they have more than one payment option. 
c) Implement
After the word is out, customers can now scan your wallet's QR codes and make the payment.  
Final Thoughts
A survey conducted by Skynova revealed that 32% of small businesses accept cryptocurrency as a payment method.10 The numbers are estimated to grow in the coming years.
It proves that it's not just top companies giving it a go. You, too, can implement it in your business.
 There's an old Chinese proverb that goes - "A wise man adapts himself to circumstances, as water shapes itself to the vessel that contains it."
Start today, and you'll be grateful tomorrow—best of luck.