Drupal Solution
IIT Palakkad Revolutionizes Admission & Recruitment by Embracing Digital Transformation
Introduction
IIT Palakkad, a premier engineering and research institute based in Palakkad, Kerala, is the newest Indian Institute of Technology (IIT) set up by the Government of India.
This educational institute conceptualized remodeling its admission and recruitment portals by embracing digital transformation.
The project involves building 5 portals -- Staff Recruitment, Faculty Recruitment, Research Admissions (MS, and Ph.D.), PG Admissions, and Summer Internships.
Read on to learn the transformation journey of a legacy system to cost-effective portals that enable effective shortlisting and hiring processes, equip the teams to automate tasks, and boost productivity.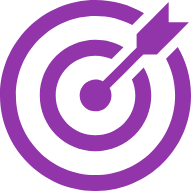 Challenges
---
Originally, the client was using legacy systems that required numerous manual tasks -- this kept the HR team occupied in administrative and paperwork. Moreover, the back and forth between the departments ended up consuming a substantial amount of time.
Another concern was the way older portals were built -- they were hardcoded, which meant making even small changes, like fields in a form, was an arduous task. Developer intervention was guaranteed for every minimal modification, adding to the time taken to complete the task.
Given that it's an educational institute, there are changes in the selection process, admission rules, courses, and fee structure every year. Imagine the amount of time and cost it would require to make every change!.
The above challenges lead to an underutilized potential of the HR team, human errors, and a lengthy shortlisting and hiring process.
---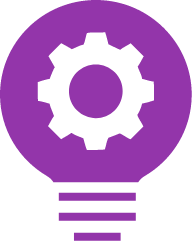 Our Approach
---
We aimed to build portals to enable the internal organization to access was our top choice for this project.
Besides, our goal with the platform was to:
Reduce developer intervention: this would contribute to cost reduction, and enable quick changes to the portals.
Make shortlisting and hiring processes productive: by assigning tasks right within the platform, teams could reduce the time used for the back-and-forth. Plus, the admins can filter applications with the help of predetermined criteria.
Enable multi-level shortlisting: this portal would simplify features like creating a list, assigning the list, assigning tasks, and moving candidates to the next level.
Enhance the workflow: once the candidates are selected via the shortlisting process, they would be notified via automated email/SMS. Automating tasks like these reduce redundant manual work.
A portal with short and long-term benefits: finally, our goal was to build a platform that would reap benefits in the long run for the IIT team -- a scalable, flexible, and cost-effective solution.
productivity, increase efficiency, embrace new technology, and adopt more ingenious ways of doing things, and making the best use of existing resources.
---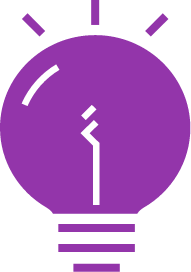 Solution
---
We chose Drupal for this particular project for several reasons. Firstly, as a fact:
71% of the 100 universities use [1] including Ivy League Schools.
Besides, here's how Drupal proved to be an ideal platform for an educational institute like IIT Palakkad:
Everyone from Professors, HR, and Director, can all log into the back end; they can the list(s) assigned to them for review and scoring, or assign one themselves and the applicant results based on their preferred criteria (courses, category, and more). Another benefit is that admins can create a new form based on the existing forms, add or fields, and save them with a bit of training and eliminate dependency on developers.
Since it's a university website, we were expecting a high amount of traffic. Plus, every year, there's a change in the data that needs to be collected, therefore is a breeze. Moreover, the email and SMS tasks were automated, freeing up time for the HR teams.
Drupal continues to win one of the best CMS tags in 2021; it enables admins to create, modify, and publish content swiftly. This means posting jobs, updates, and other content is relatively straightforward. Plus, it's flexible, enables speedy implementation, and is known for its WYSIWYG editor.
With different portals, it's cumbersome to manage and update each one separately. With a multisite feature in Drupal, admins can work and serve each site from a single codebase.
While admins can view forms in the portal, they can also their shortlisted candidate list or download a CSV file.
Finally, the portal provides a seamless experience for the admins and the applicants to log in and save progress on their forms.
---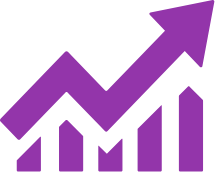 Result
---
By embracing digital advancement, the institute is now in a better position to invite a large number of applicants. At the same time, their HR team is equipped with the knowledge to automate tasks that enable more productivity, increase morale, and make effective use of existing. HR's role is now not just limited to paper and administration work but goes beyond that. Finally, multi-level shorting is faster, efficient, and hassle-free.
The portals are still in progress for implementation, and we'll update this case study as more results come in.
For your business's digital transformation, reach out to our professionals and ask for a consultation!
[1]https://www.drupal.org/industries/education
---