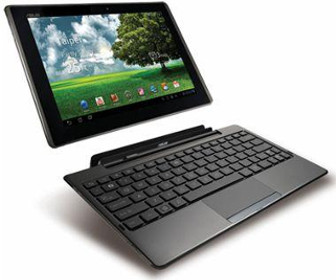 Stylishly designed, the ASUS Eee Pad Transformer TF101 has bagged appreciations from all over. With an optional docking station, this tablet becomes a superior choice over other models. This tablet can be used along with a full-fledged notebook and you can benefit from its keyboard. A highly responsive touchpad is also featured with it. Well spaced-out keys provide ultimate comfort and speed while typing. The docking latch allows quick attachment of the tablet. USB port, 40 pin connector port, USB 2.0 ports are conveniently integrated in this keyboard. Along with the connectors, a SD card reader is provided which allows easy access of additional contents.
Another advantage when using the docking station is that the battery life of the tablet can be expanded. It offers extended battery back up of up to 16 hours.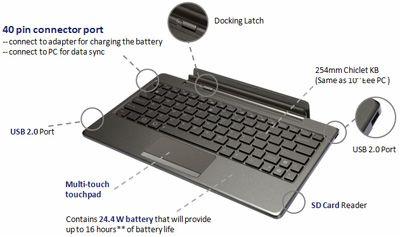 The tablet with Ultra thin profile, 12.98mm thickness and sleek looks epitomizes the engineering skills of the company. It is brought out in MoccaBrown shade. This device with NVIDIA Tegra™ 2 dual-core processor is not only suitable for everyday computing tasks but is perfect for multimedia entertainment. Browsing web and running programs becomes quick and easy with this notebook. Actions and images are brought to life through the 10" LCD screen of 1280 x 800 pixels resolution.
Product highlights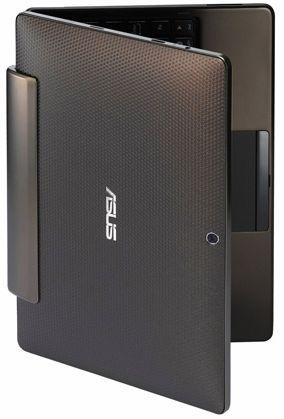 Weighing just 680g, this product becomes very handy and easy to transport. Textured pattern offers non-slip surface providing better grip while in use. Excellent and flexible viewing is guaranteed with the IPS Panel supporting 178° viewing angle. In comparison to other tablets, it promises up to 50% sharper and colourful images.
Another advantage with this notebook is the HDMI 1.3a port that ensures better connectivity of HDTV and 5.1 surround sound system. Addition of 5MP rear and 1.2MP front-facing camera allows recording of HD videos and it can be played in 1080p. Integrated with SRS Sound technology and the discrete speakers you can listen to 3D stereo audio. Editing office documents and spreadsheets is possible with Polaris Office 3.0, a professional mobile office Solution.
Cloud computing is possible with the ASUS WebStorage with one year of unlimited storage space. Android 3.1 Honeycomb OS with ASUS Waveshare UI is preloaded in this device and it offers excellent multimedia entertainment options. ASUS Launcher allows easy launch of software and convenient management of online services. With support for online radio and music playback, it gives it user's excellent music entertainment.
Other advantages
ASUS' Waveshare Interface with applications such as MyNet, MyLibrary, MyCloud
ASUS Sync for easy sync of your contact list and calendar between Eee Pad and PC
Wi-fi technology
1 Year warranty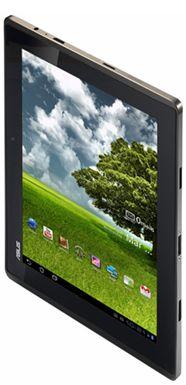 This tablet supports 1G LPDDR RAM and 16G EMMC HDD for excellent storage options. Its compatibility with Bluetooth V2.1 and backward compatible with versions BT2.0 makes sharing quick and easy. All these features make ASUS Eee Pad Transformer TF101 a powerful computing tool and a versatile entertainment partner.