Zyxware
Sangam 2023: Building Bonds and Creativity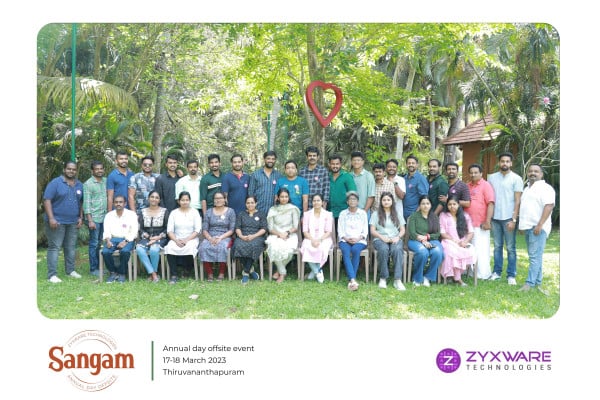 Sangam 2023 was a fun-filled and memorable two-day offsite event that brought together employees of our company in Thiruvananthapuram. The event was held on March 17th and 18th, divided into two days: the first day at the Zyxware office, and the second day at the scenic Poovar Island Resort.
Day 1 began with a welcome address by our CEO, Mr Thomas P. Thomas, who talked about the company's goals and the path to achieving them in the upcoming year.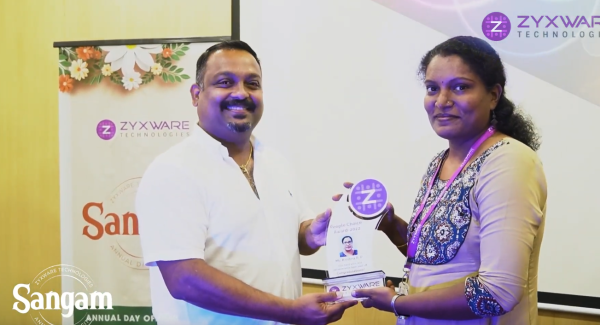 The event also included the People's choice award, where employees nominated their colleagues who had done remarkable work in the past year. Day 1 ended with a cake-cutting ceremony and high tea at the office, which was a perfect way to end the day.
Day 2 started with a boat ride to the resort and a welcome drink.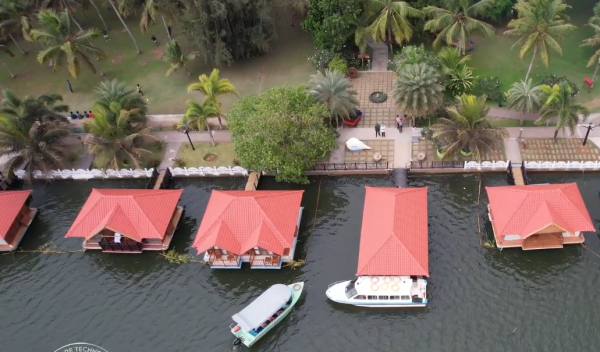 The attendees were divided into four teams and assigned an activity representing Zyxware's vision statement. The activity involved using stationery provided to come up with the most creative way to showcase the company's vision, which was a fun-filled team-building exercise. The activity allowed employees to showcase their creativity and teamwork and understand the company's vision in a broader sense.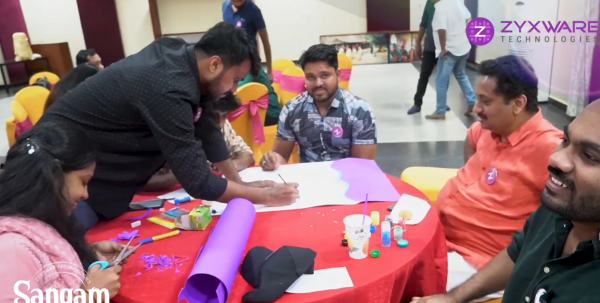 After a delicious buffet lunch at the resort, the attendees gathered for adventure activities like zip-lining, archery, and other indoor games. In the evening, the employees enjoyed swimming in the resort's pool and visiting the resort's private beach. Before the event concluded, there was entertainment for the attendees, including musical performances. Prizes were distributed for the team-building activity.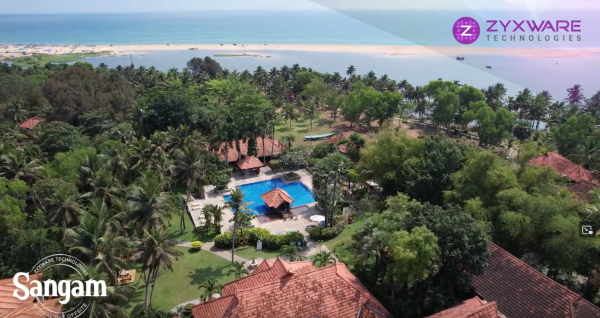 A gratitude session was conducted where attendees expressed their gratitude to their colleagues by giving thank you cards and talking about how grateful they were to work with them. The event concluded with a lip-smacking buffet dinner, serving delicious local cuisine and other dishes.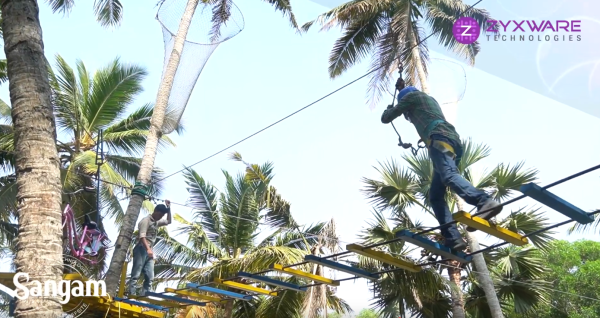 Sangam 2023 was an excellent opportunity for employees to unite, build relationships, and have fun. Learning more about the company's vision and working together to achieve it was a great way. We thank Poovar Island Resort for their hospitality and excellent service throughout the event. We look forward to the next Sangam event and more opportunities to bring our employees closer together.