OUR DRUPAL DEVELOPMENT SERVICES
More than a Decade of Expertise in Drupal Web Development
More than a Decade of Expertise in Drupal Web Development
As one of the leading contributors to Drupal from India, we have tremendous expertise in developing advanced, feature-rich Drupal based web development solutions for various industry verticals. We have a team of qualified and experienced Drupal developers who will support you throughout the various stages in the project lifecycle including pre-project analysis, planning, evaluation & design, development, testing, deployment and post-launch support. Our 100% customized Drupal solutions facilitate positive outcomes by improving performance, reducing the project costs and enhancing business value.
Strong Track Record in Web Development Solutions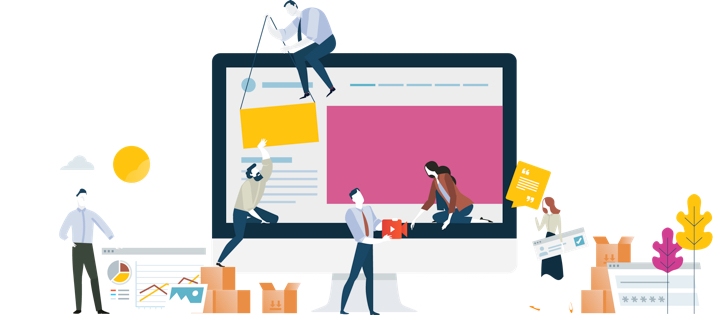 Strong Track Record in Web Development Solutions
- Over 120 Drupal projects delivered in diverse sectors
- Over 40,000 websites using our Drupal modules
Assurance of Timely & Quality Delivery
Assurance of Timely & Quality Delivery
- Agile development process
- Rigorous adherence to quality standards
- Flexible engagement models
- Transparent procedures
Knowledge Partnerships with Drupal Industry Experts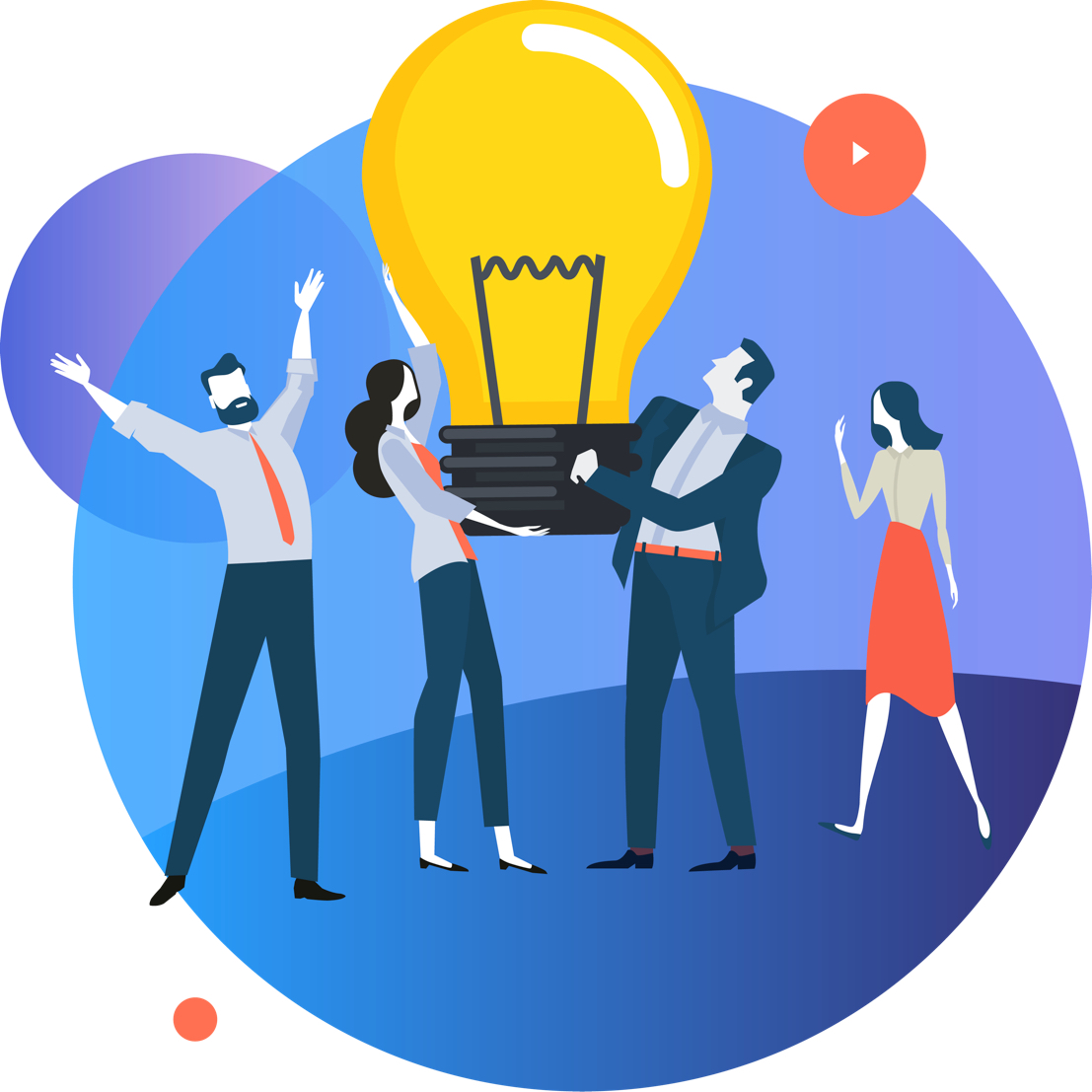 Knowledge Partnerships with Drupal Industry Experts
- Acquia (Drupal)
- New Relic (Performance)
- Volacci (Drupal SEO)
Choose Our Engagement Model That Works Best for You
FIXED PRICE MODEL
- Support short tem projects with clearly defined requirements
- Fit projects within your budgets
- Get projects delivered on time in a waterfall model
DEDICATED OFFSHORE TEAM
- Pick your own team of expert developer FTEs
- Align the team to your goals, processes and workflows
- Have clear visibility and full control on monthly budget and resource utilizaiton
- Support long term development cycles and multiple projects
WHITE-LABELLED SERVICES
- Grow your portfolio of existing capabilities
-Offer a comprehensive suite of value-added web services to your clients
-Save costs on hardware, software, training and infrastructure
CASE STUDIES
What are the different phases in web development?
Today, a professionally designed website is one of the most recognized and effective mediums to promote business and organizational growth. A systematic and streamlined web development process follows several standard frameworks, methodologies, languages, and modeling tools to ensure timely delivery and quality control. Following are the various processes involved in website development: Identify the specific requirements of the client: First of all, you have to identify the specific goals, objectives, and requirements of the client. This helps to make informed decisions, right from the structure of the website and naming conventions to the design used in the site. The stakeholders would have to be interviewed to identify the strategic objectives of the website, understand the requirements of the audience, and to identify the major competitors. The final project brief should include the project summary, goals, target audiences, key brand messages, and an overview of competitors. Project Scope: Defining the project scope is an important step in the web development process. Creating a well-structured project scope plan helps to precisely outline specific tasks and deliverables, along with timelines, thus helping you to define clear expectations for your clients. Site Architecture: Site architecture involves the sitemap and wireframes of the pages in the site. The sitemap displays the relationship between all the key pages in the website and defines how the navigation of the website should be structured. Wireframes act as a guide for defining content hierarchy and provides a comprehensive view of the content that would appear on each page. Visual Design: The next step in the process is to create a visual style. This is often determined by the organization's visual brand. The visual design would help to convey the major brand perceptual ideas. Website Development: The approval of the design is followed by a host of activities - the designs of the pages are fleshed out, new content is developed, old content is revamped, and videos, slideshows, and other media that will appear on the website are created. Site Testing: Testing of the site is crucial as there will be obvious issues that need to be taken care of before the site goes live. Needless to say, a website with broken design elements or grammatical errors in content is sure to land your brand in troubled waters. Hence, the site has to be reviewed on multiple browsers and multiple devices (laptops, tablets, and mobile) to check if it is functioning properly. Website launch: After the website is tested, reviewed and approved by the stakeholders, it is launched. Take the feedback from users about the new site and resolve immediate issues such as fixing broken links, modifying content etc. Maintenance: Websites require constant updation and maintenance. Updating the content, making backend changes, and fixing broken links could all be done in a day. Remember, all the stages mentioned above are significant to the Web design process. The above-mentioned steps alone are not restricted to web application or website development. But even if you are a small development firm, if you adopt certain planning along with these web engineering steps in mind, it will definitely reflect in the top notch quality of the final outcome. Zyxware offers you a host of web development services that helps to clearly define your goals and vision, determines if your existing system meets these objectives, and finds the suitable solution for your specific requirements. Whether its designing, developing, and supporting web applications, we focus on providing you end-to-end solutions to realize your most complex project requirements. We believe in nurturing long-term partnerships with our customers by ensuring full transparency in deliverables, streamlined project management processes, seamless communication, and quality assurance. If you wish to avail our web development services, please get in touch with us.

Drupal Staff Augmentation for Web Development
Drupal staffing supplements the in-house shortage of Drupal developers for projects with experts in the field at a slightly higher cost but for a specific period. It involves comprehending clearly the ability of the development team and what are the auxiliary needs of the project. Staff augmentation is deemed necessary by most companies to support their business activities when additional resources are required. Every business aim to grow through technological evolution while improving the operational efficiency at lowest possible cost. The success of the project often depends on the ability to complete these projects on time and within budget without compromising on the requirement specifications. Drupal being a very popular CMS, is used by website developers and content creators to create user-friendly and flexible websites. Though open source and free, Drupal has a steep learning curve that results in great demand for

Why do companies often fail in finding a good web development team?
The first step towards choosing a good web development team to build a website is to send the web development company a Request for Proposal ( RFP). An RFP, which is not composed correctly, could result in your association with a web development company that does not match your requirements and preferences. Here, we would like to point out what goes wrong in most RFPs: Wrong Estimation of Budget and Time Frame: RFPs are generally prepared by the non-technical management of an organization. The problem is that the non-technical management has limited knowledge of web development and does not have the sufficient know-how to estimate the budget or time span. Their estimates are usually based on company strategy, which of course makes sense, but insufficient funds and time available for the web development team can leave you with a website that is not up to your organizational standards. However, this problem can be tackled by a discussion with the potential web development team about the budget and time requirements. Unnecessary Functionalities: The team that prepares the RFP quite often does not know what functionalities are actually required. Studies have shown that around eighty percent of the users only use twenty percent of the functionalities. Adding unnecessary functionalities can be a waste of time and money. Communication Gap: In most cases, clients wish to have all communications via email alone. This could lead to the project team misinterpreting certain ideas, not grasping the project's philosophy, and the client having a poor understanding of the entire development process. Hence, it is advisable to communicate with the vendor via skype or telephone, if they request it. Talking to the project team about the vision and mission of the project could be beneficial for both parties. Technical Decision Making: Let the experts decide on the technology to be used in building the website. The web development team develops websites on a daily basis, and they usually know which technology suits the website best. Trust is important when working with a development team. So, rely on the vendors when it comes to technical decisions. Agile Workflow: Most companies use the agile workflow method which allows much more flexibility. However, most RFPs emphasize on strict deadlines and budgets which compels the development team to follow the waterfall model. The development team should follow the agile workflow as changes in business objectives and technology often occurs during project development. Finding a good web development team can be a difficult task and should be given due consideration.