SEO
What Are Featured Snippets?
Featured Snippets are brief excerpts that contain the answer to the user query. It shows up right above the first organic results. Hence, it is called position Zero. 
Let's say we search on "Digitization in Media and Entertainment", and below is a screenshot of the featured snippet based on this query.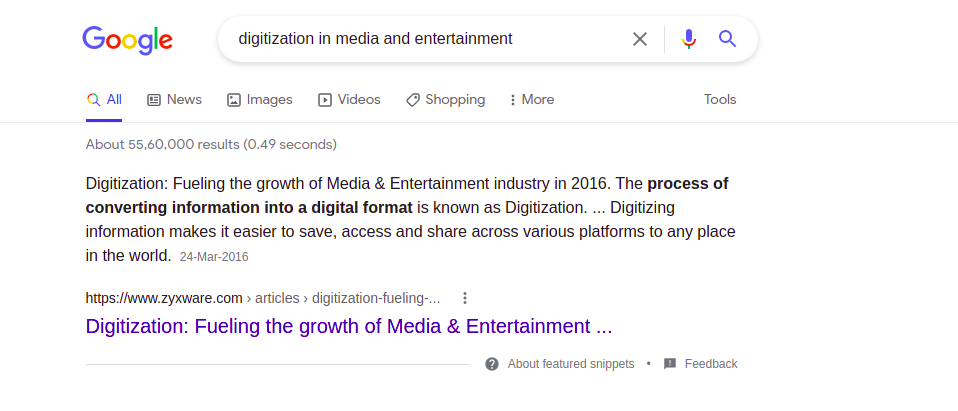 Types of Featured Snippets
There are three common types of featured snippets which are paragraphs, lists and tables.
Paragraph: The answers to questions like how, who, why, when, and what are shown in this snippet. Paragraph snippets are very popular.

Paragraph Snippet

Lists: This snippet type includes answers that are delivered in numbered or bulleted lists.

Featured Snippet List

Table: Table featured snippets appear when you ask Google for information with two or more variables.

Featured Snippet Table
Benefits of Featured Snippets
Significant benefits of featured snippets are
Increase in organic traffic
Increase in keywords ranking
Increase the brand awareness
Increase conversions
Increase the website authority.
Final Thought
I hope this article helps to understand the featured snippets better. Its type and benefits. We will share more information about the featured snippets in future articles. So stay tuned.